Atzmai Bashetach Music Festival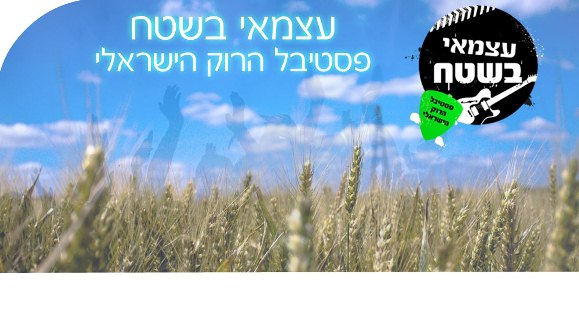 Atzmai Bashetach, a rock marathon in the best tradition of summer concerts, will be taking place at Kibbutz Regavim on June 21, 2012 with a great line-up of musicians. Yoav Kutner is the program's chief editor. Regavim gates will open at 17:00 (there will be shuttle buses from the Binyamina train station) and the music will play from sunset to sunrise.
Look forward to hearing: Shalom Hanoch, Rami Fortis, Berry Sakharof, Asaf Avidan, Rockfour, Mercedes Bend, Tamar Eisenman, TREE, Iggy Dayan and the Shades, Ronnie Peterson, Adir and the Girls, Tiny Fingers, Kitzu, Oren Zilbershtein, Luiza, and Vitarti.
To get everyone into the mood, Asaf Avidan, Mercedes Bend, Ronnie Peterson, Rockfour and Tamar Eisenman got together to record a cover of Meir Ariel's "Holech Batel"  (translates roughly as: aimlessly wandering) – Enjoy!

Tickets for Atzmai Bashetach may be ordered via Eventim *9066
Links: Atzmai Bashetach Facebook page, event page