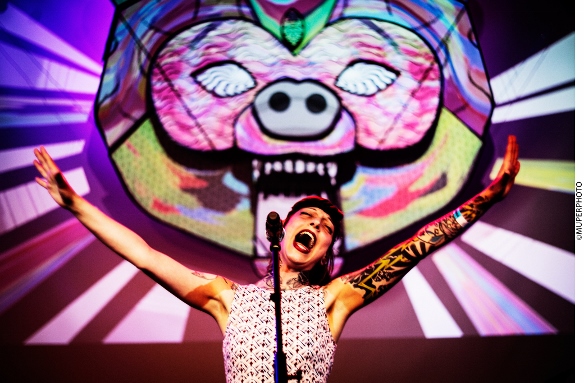 Exhilarating creativity, intoxicating rhythms, and chill vibes were among the many pleasures of The Most Beautiful Woman in Town mini-fest that took place at the Abraham Hostel in Tel Aviv, Saturday, April 8, 2017. The all-day celebration of women's power and creativity boasted a terrific lineup of diverse performers, with music genres from folk to garage punk, electronica, and more, acrobatics, dance, spoken word, poetry and stand-up comedy. The venue offers a sense of wide open spaces, with an ample stage and dance area, friendly bar, an adjacent area with comfy chairs, and even more chill-out space up on the roof! Seriously well-organized, the very full itinerary kept to an impeccable pace, with quick set-ups between sets, and great DJs keeping the groove going. Bravo to the production team of Nivi Yahalom & Moran Weissfish!
Me, I'm all about the music… and I loved the many voices and rhythms that took me to different, unexpected places with each set. MUPERPHOTO captures the mood, the scene, and the moment with his magnificent photos – it's the next best thing to being there. The first band up – the clear vocals of lead singer-songwriter Orka Teppler and delicate melodies of Forest sing out from the inner depths of the spirit to azure horizons.  Just to shake things up a bit, they were followed by Stav Marin in black sequins and a dance/spoken word song of questions. Later, Or Elkayam danced in the air, balancing on a hoop.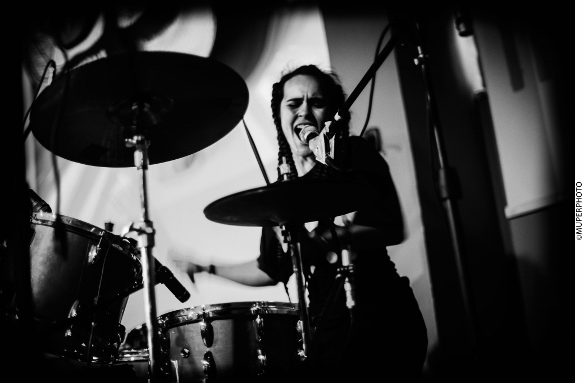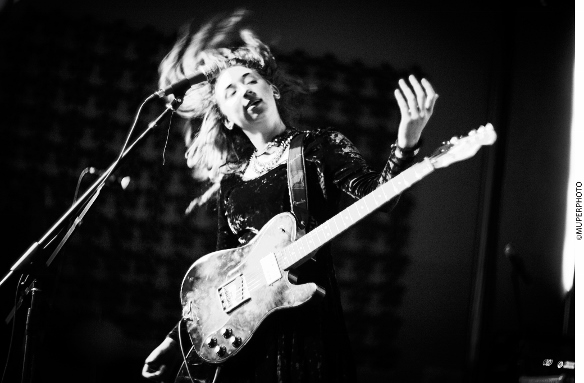 Deaf Chonky (Adi Bronicki & Tami Kaminsky – the band's name is derived from the Russian word for girls) have amazing rapport onstage and gave a fierce performance. At one point riffing on the festival's name, each declaring with mock ultra-femininity "I am the most beautiful woman in town" then turning it into the bolder assertion: "I am NOT the most beautiful woman in town."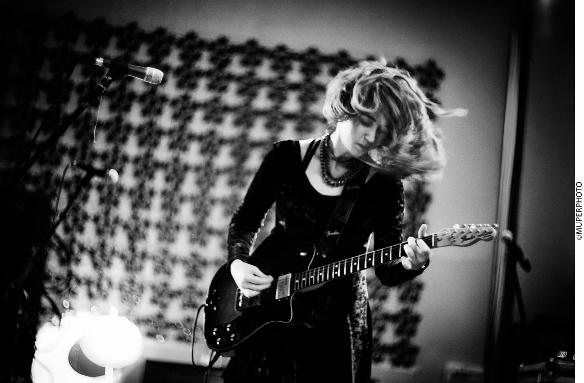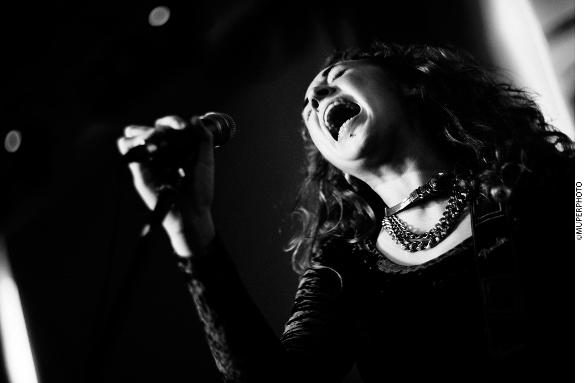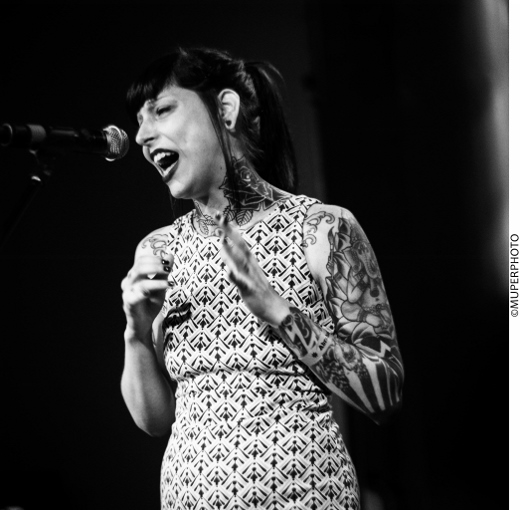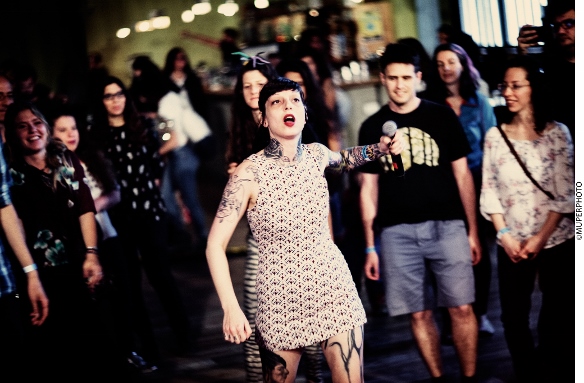 Antigone Rex – Yehu Yaron on bass, Stav Ben Shachar on drums and Kuki Ariel on vocals and unpredictability – an ensemble so new they told me they don't even have an internet presence yet (on facebook, but there is a YouTube clip). Raw, angry, and with compelling music – a powerful performance, down among the crowd, with more questions than answers. One song had the recurring chorus "If you take your head out of the depths of your ass, you will be able to be happy". At the song's end, Kuki paused in the middle of this phrase, then shouted out a more realistic version: "If you take your head out of the depths of your ass, then at least you won't be part of the problem."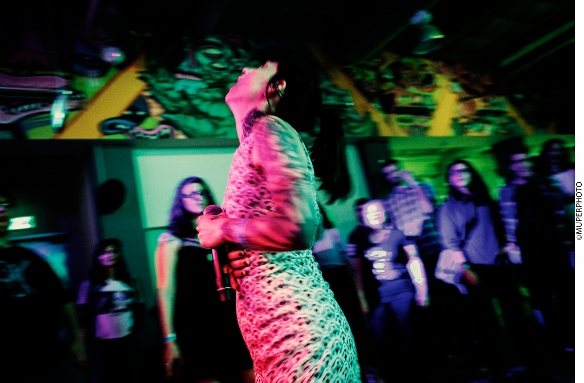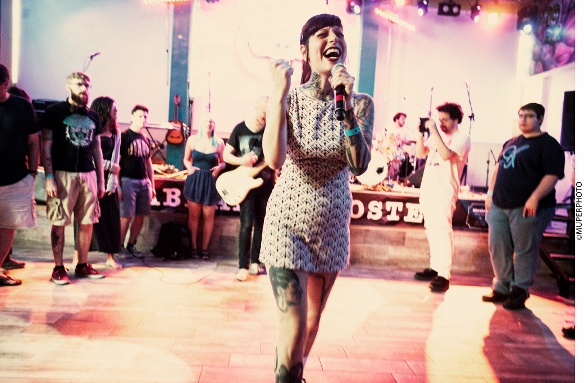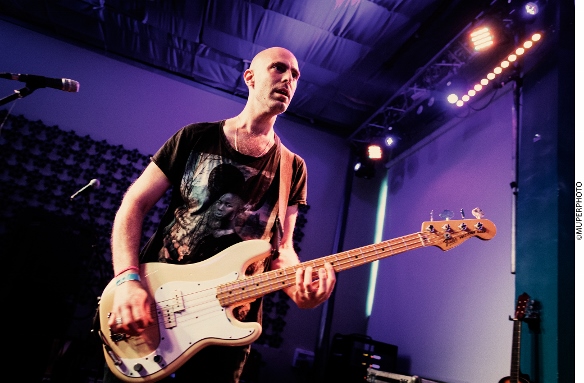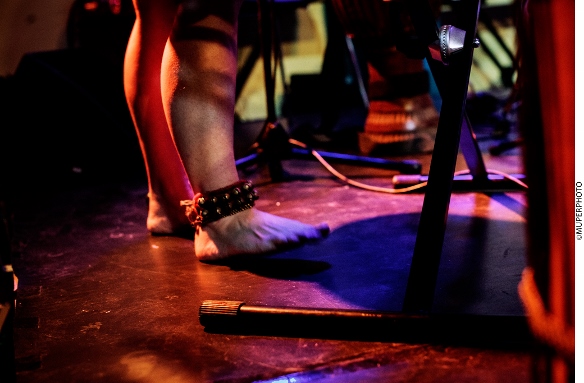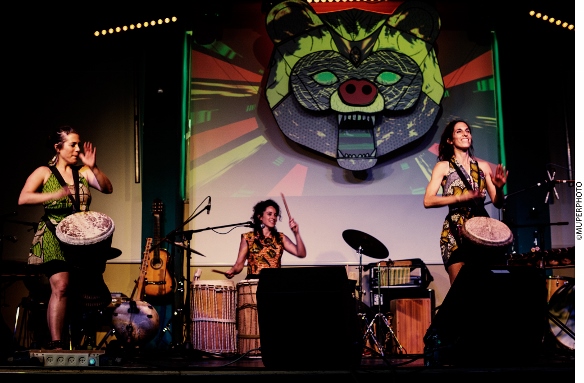 Taking the energy to an entirely different place were Malaika performing music with West African influences, from the individual travels of the intrepid band members. Alegria (which means happiness) was a light, joyful piece that generated a bright, relaxed feeling throughout the room. The band then stepped it up with bigger drums, fast rhythms, and dancing – strong, agile, and wild!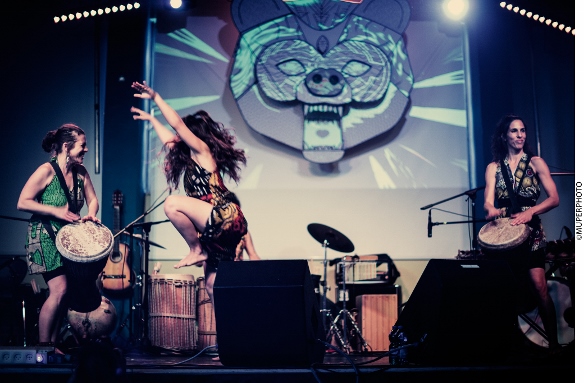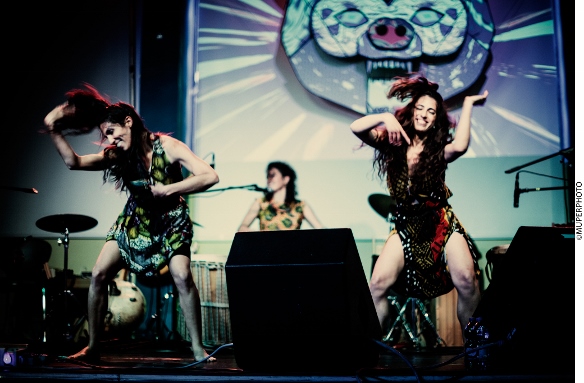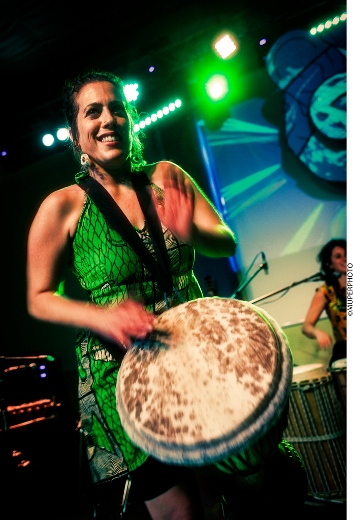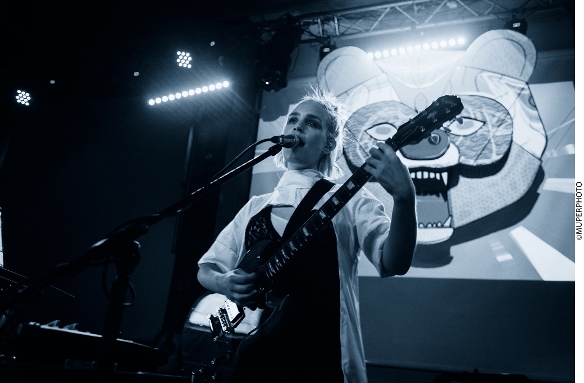 The beauty and serenity of TOTEMO (Rotem Or).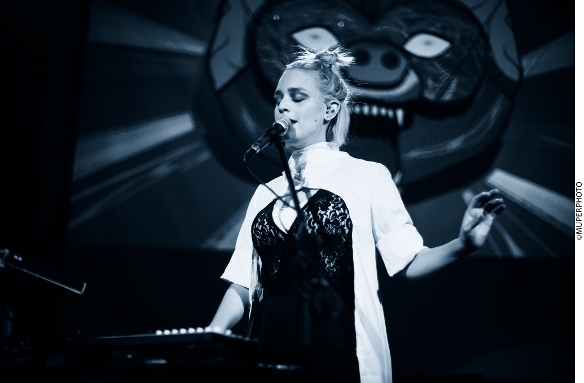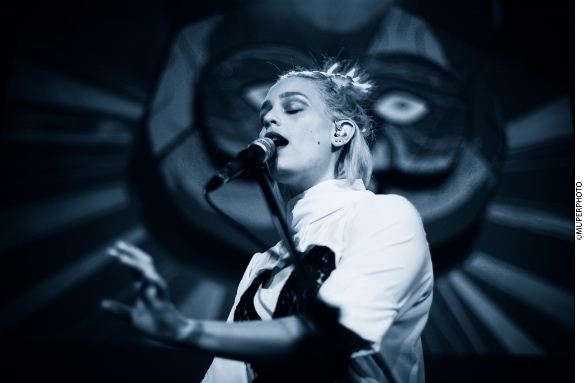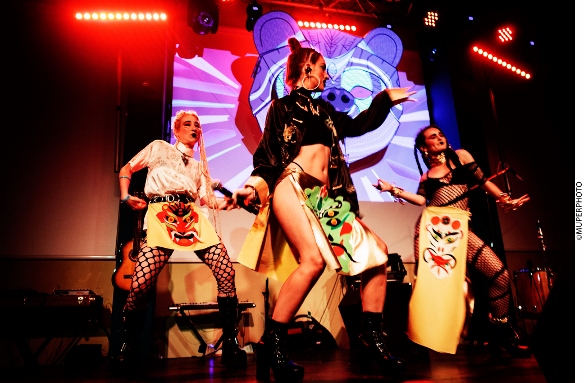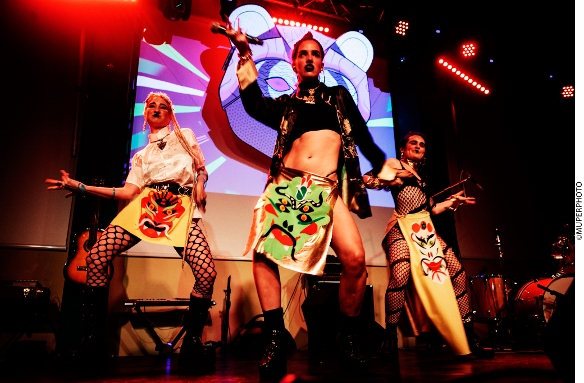 The seductive, subversive dance moves of Karma She (Carmel Michaeli)  – self-described Oriental Hip – Pop witch and her dancers… more ecstasy!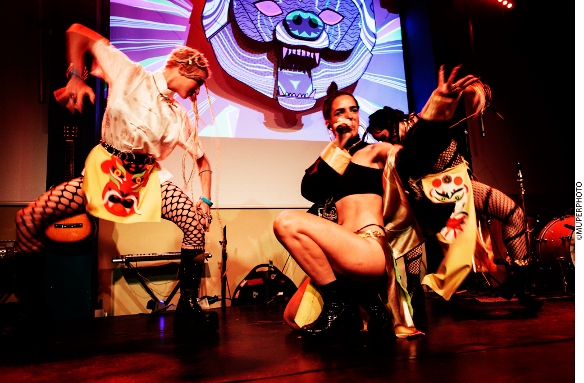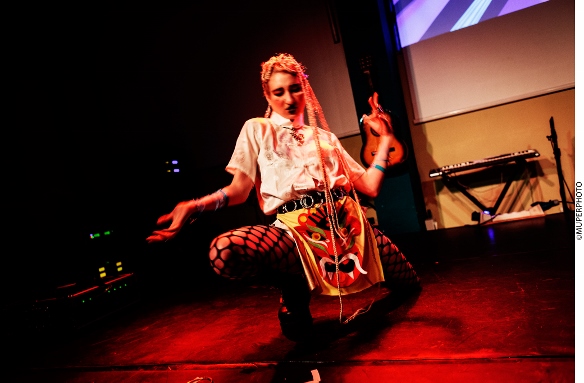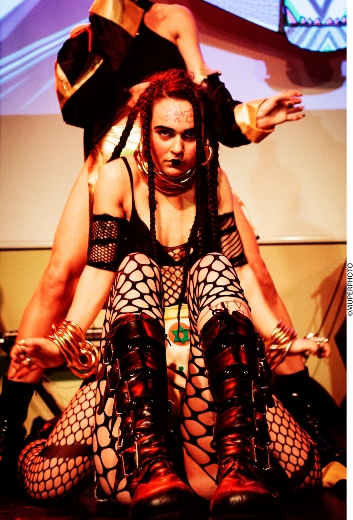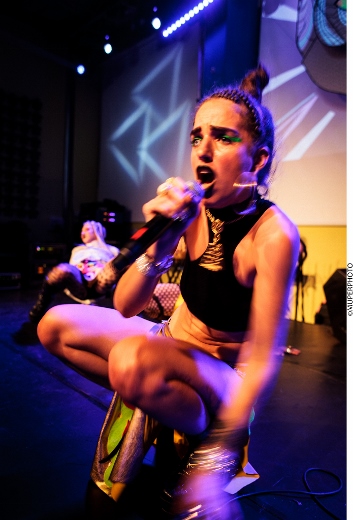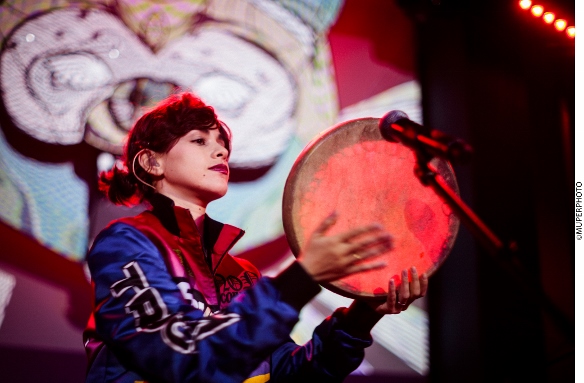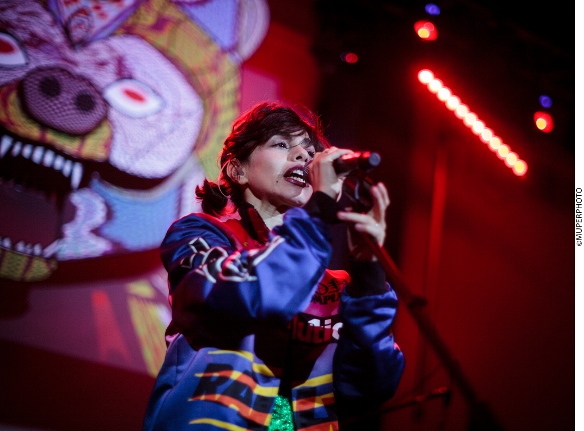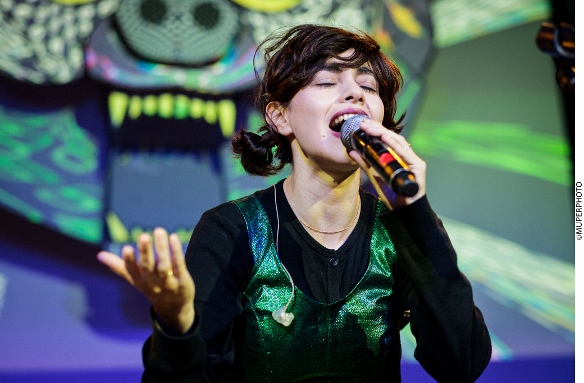 The charming Riff Cohen delighted with her bright Middle-Eastern infused rhythms, and also revealed her more serious side in a new song in Hebrew – singing "I am always alone." The Betty Bears  – always so sharp and snazzy with front-woman extraordinaire Ella Daniel seriously amazing as ever! Echo, performing for the first time with a new and really cool ensemble, closed the evening with her signature style, bold and bittersweet. Beautiful.