About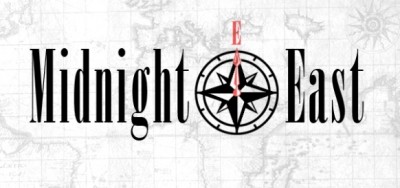 Welcome to Midnight East, an online magazine dedicated to the Israeli cultural scene.
Midnight East was founded by Ayelet Dekel in March 2009, with the help of webmaster extraordinaire Harel Feldman, who is also a terrific writer. The magazine's primary focus is on the performing arts and film, but takes a broad view of the word "culture": literally everything is potentially interesting.
Midnight East runs on love, strong black coffee and chocolate. There is no agenda other than a love for the arts and the thrill of typing many words late at night. It is a non-commercial site, and does not have advertisers, investors or any outside funding.
Midnight East is powered by people with an active interest in culture and writing, who volunteer their creativity, time, and energy.
The Midnight East logo was designed by Amir Dror.
Current contributors to Midnight East are:
Lior Levy – classical music
Past contributors include: Angela Levine,  Carl Hoffman,  Shlomo Porath,  Meirav Seifert,  and Akin Ajayi.
Just like Israeli culture — our opinions are many, varied, and often contradictory. All opinions expressed in articles are solely those of the authors.
If you have questions, comments, or just want to say hello –  write to: info@midnighteast.com.
Like what you've read on Midnight East? Why not "like" us on facebook too! It's easy, just click on this link.