Theatronetto, the festival of monodramas, puts the actor center stage, in performances of intimacy and intensity. Founded by Yaakov Agmon, and now in its 27th edition, the festival will take place in The Old City of Jaffa from April 13 – 15, 2017, and in The Old City of Akko from April 12 – 14, 2017. 8 one-person plays will be presented this year in competition, as well as guest plays. Theatre students of the Kibbutz College will present their annual "Hyde Park" – an outdoor (free) installation/performance that is always creative and provocative; this year's theme will be: Post Truth.
Plays in Competition: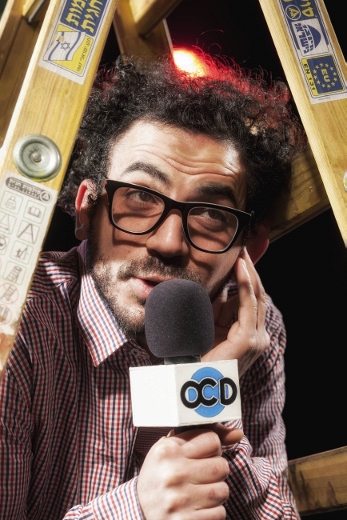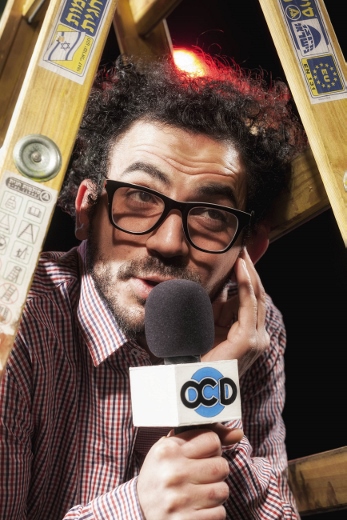 Obsession – a production of the Lod Theatre Center.
Written and performed by Sobhi Hosary, directed by Pnina Rintsler.
Said is a young man who has been turned away by psychiatric wards several times, with the claim that he is not ill. Deciding that he has nothing to lose, he places a ladder at the entrance to the ward and threatens to jump if they do not admit him.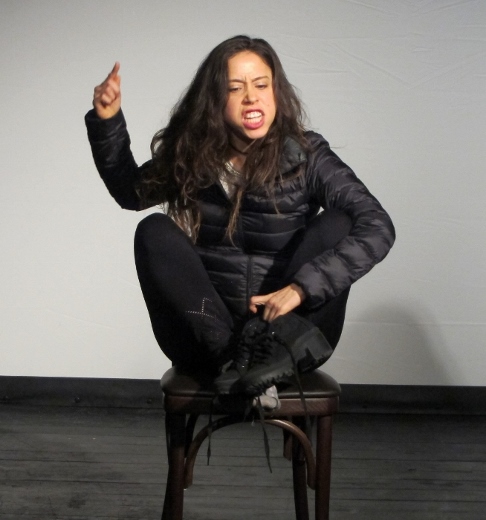 Beck River
Written by Rachel Shalita, directed by Eliran Caspi, performed by Daniel Gartman.
Dafi, a young woman who has been hospitalized following a traumatic incident, speaks with her doctor. He had invited Dafi's mother to celebrate the girl's birthday, but Dafi does not want to meet with her mother, who she feels did not protect her. Through the conversation, one learns of events from Dafi's perspective, and her inner world is revealed.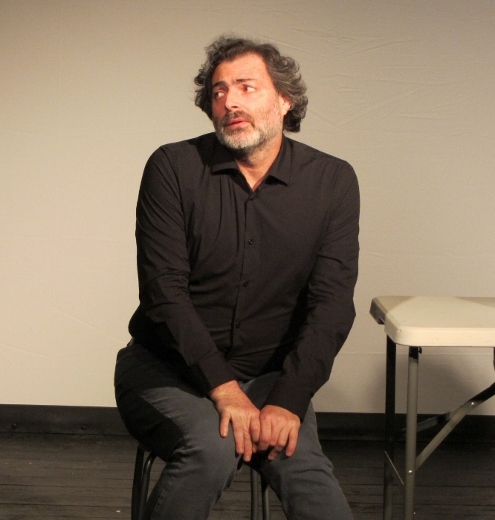 The Absolute Brightness of Leonard Pelkey
Written by James Lecesne, directed by Avi Brecher, performed by Rafi Weinstock
Ellen Hertle – beauty stylist, and her daughter Phoebe come to Chuck DeSantis, an investigator in a small New Jersey town, to ask him to investigate the disappearance of Ellen's nephew Leonard Pelkey, who has been missing for 19 hours and 47 minutes. 14-year-old Leonard is gay, and flamboyantly out, and over the course of the investigation, one learns much about Leonard, the town, its people, and his impact on them.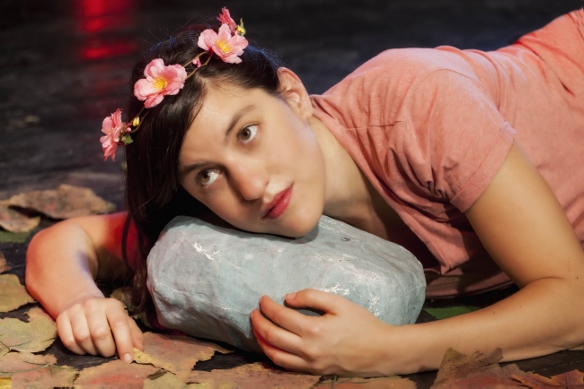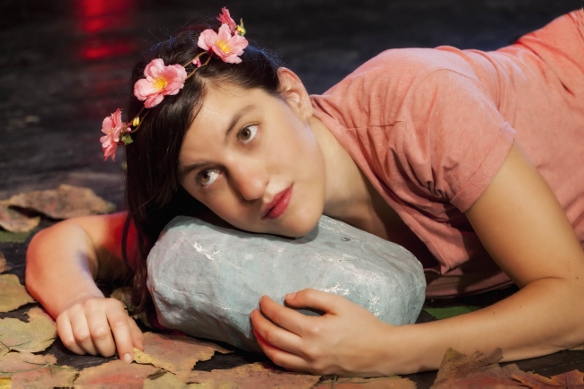 Do Fish Sleep?
By Jens Raschke, directed by Noa Shechter, performed by Tal Blankenstein
10-year-old Anna is full of joy and curiosity. On the morning of her birthday she visits the grave of her younger brother, who has recently died. The relationship between the two, and questions of love, loss and memory, are seen through the prism of Anna's perspective.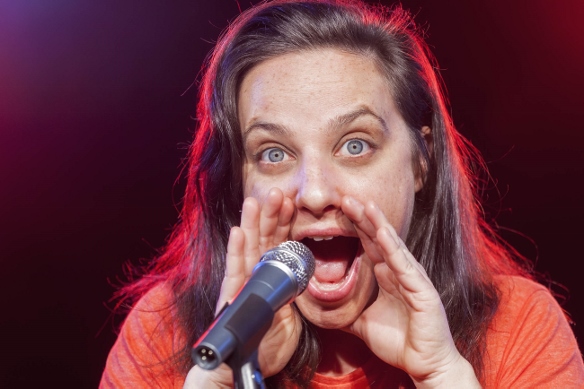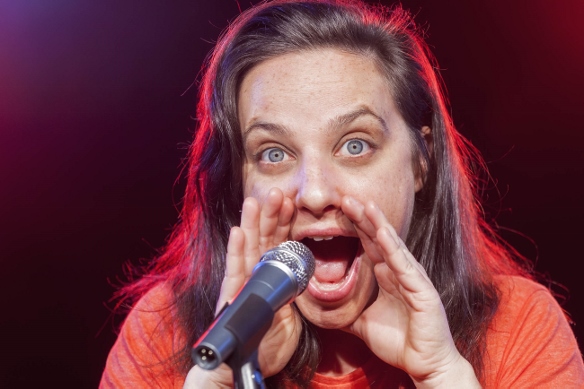 Havila Overet (Pass the Parcel)
Written by Shay Shabtai, directed by Daniel Raz, performed by Shira Belitz
In WWII, a four-year-old Jewish girl was torn from her family and spent the years of the war shuttled from one family to another, changing her identity each time to avoid capture by the Nazis. Today that girl is a grandmother, Savta Miki, and after many years of silence, she collected her memories of the war in a book. Her granddaughter, Shira Belitz, brings that story to life onstage.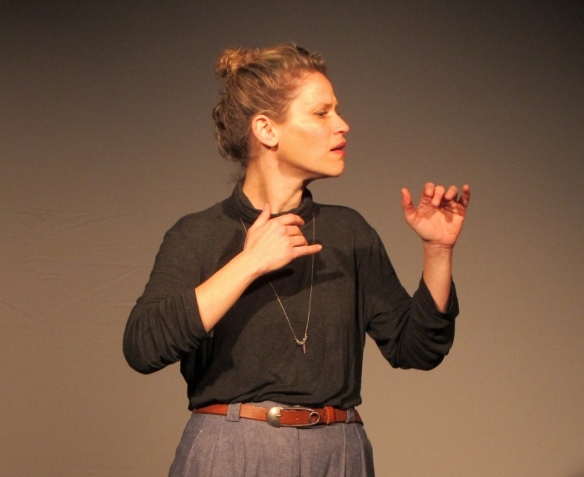 LeHotzi et Hayalda
Written by Nir Strauss, directed by Sara Von Schwartze, performed by Adi Gilat
Can time be conquered? Naomi Hershtein is 39 years old, a mother, and a lecturer on time. Her memories of the past and thoughts of the future distract her from her lecture, something in her life has changed, just when she thought she was conquering the force of time. What will she tell her daughter?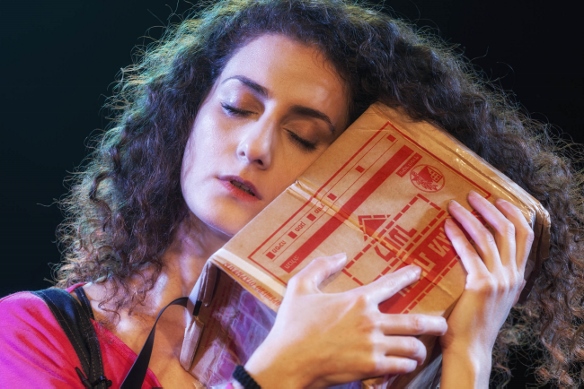 Sof Al HaKatino
Written and performed by Irit Sopran, direction and dramaturgy Hannah Vazana Greenvald
Standing in the school yard, a ten-year-old girl confesses that which she is forbidden to tell, the danger at home between her father and mother.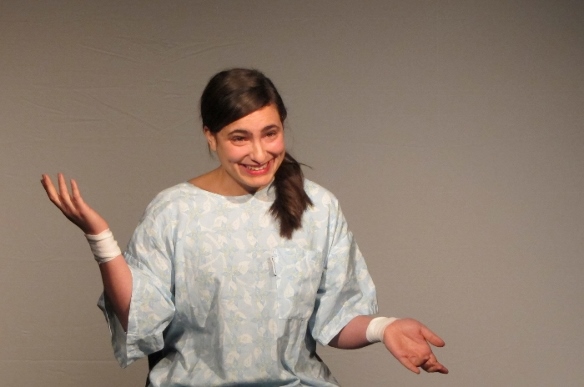 Shfuya (Sane)
Written by Roni Maman and Arnon Maman, directed by Lior Soroka, performed by Alexa Lerner
Zohar is in a psychiatric hospital following a suicide attempt. The 30-year-old mother has an hour in which to convince the medical committee that she is competent to be released and care for Yotam, her four-year-old son. This is not what the Dean's list, English Literature graduate had planned for her life, but her life has somehow spun out of control. The play explores the question of sanity in contemporary life.
All plays will be performed in Hebrew.
Tickets are 70 NIS, with discounts available for Tel Aviv resident digital card holders, and Mafteach Discount. Tickets may be purchased online www.run-art.co.il, or call 09-8945957.