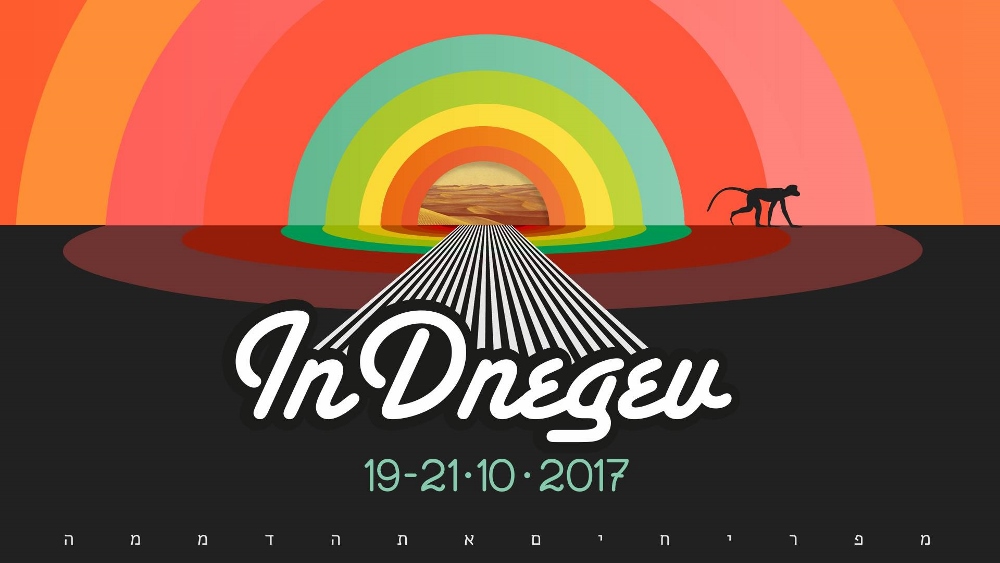 InDNegev is an amazing three-day music festival in the desert! Great vibes!!! This year's festival will take place from October 19 – 21, 2017, with a terrific lineup: Bigfoot, Luna Abu Nassar, Sefi Zisling & Kutiman, Lucille Crew, Tiny Fingers, ANNA RF, Less Acrobats, OSOG, Antigona Rex, The Angelcy, Ester Rada, Yehu Yaron hosting Eran Tsur, The Betty Bears, BEMET, Rockfour… and many, many, more!!!
In InDNegev you can hear the heartbeat of the Israeli music scene in all its different voices: Arabic, English, Amharic, Russian, Persian, Hebrew, and instrumental; rock, rap, psychedelia, electronica, punk, folk, and jazz; loud, lyric, tender and tough. InDNegev is bliss, an immersive experience of music, a three-day temporary community in the desert. (from the Midnight East review of InDNegev 2016) InDNegev celebrated its 10th anniversary last year, and it continues its tradition of presenting the best of indie music – both well-known and emerging bands, for a three-day marathon on several stages at once. The festival crew does an incredible job of setting up a wonderfully organized camp and venue, which means that festival-goers can just relax, listen to great music, dance & have fun.
The festival will sell out, so it's very recommended to order your tickets soon! InDNegev website, facebook event page.