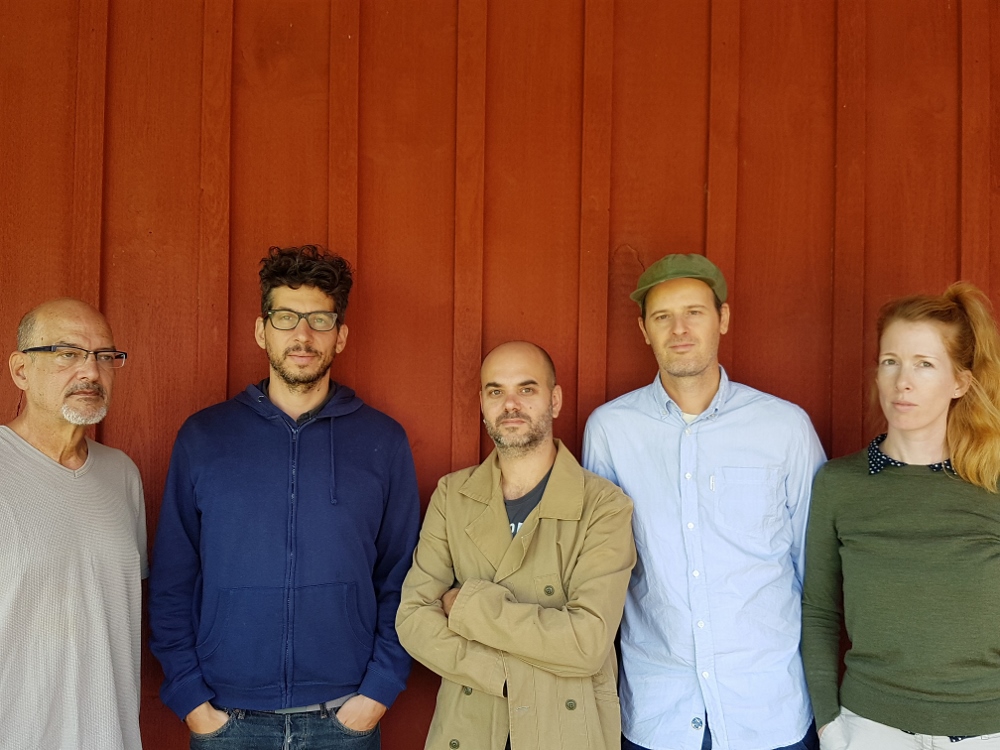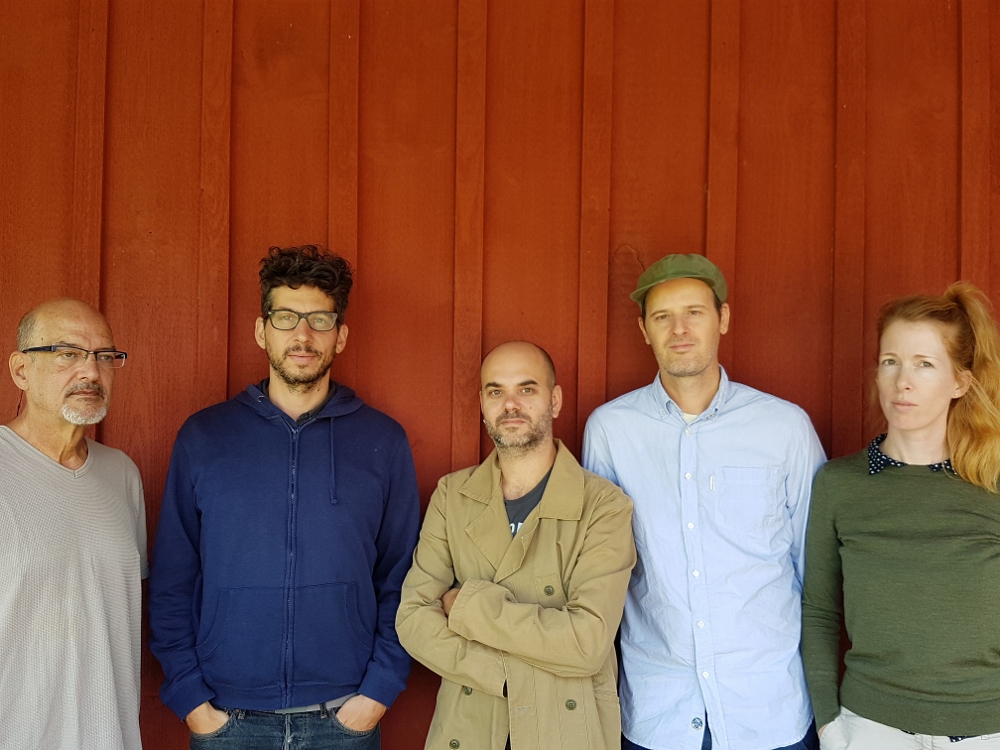 Tmuna Theatre will open its International Festival on October 23, 2017, with Pulsa Denova – a tribute to Musica Nova, a festive concert in honor of the collective's 30th anniversary. The evening will feature three premieres by Shira Legmann, Maayan Tzdaka, and Assaf Shatil, as well as the performance of three experimental works by David Tudor, Alvin Lucier, and Nomi Epstein. The six pieces will be performed one following another, throughout the different spaces of the Tmuna Theatre.
Musica Nova is a collective of musicians creating and performing on the cutting edge of the Israeli music scene, dedicated to performing both new works by Israeli and international composers, as well as works from the repertoire of experimental music. Founded in 1986 by conductor Lior Shambadal and bassoonist Ziv Ben with an ensemble of fifteen musicians, Musica Nova has functioned as a collective since 2013, the members are: Amnon Wolman, Yoni Niv, Shira Legmann, Assaf Shatil, Maayan Tzdaka, and Tom Soloveitzik. Performing in the concert will be: Shahar Carmel, Shira Legmann, Nadav Maisel, Yoni Niv, Tom Soloveitzik, Or Sinai, Maayan Tzdaka, Adi Kaplan.
The concert program:
David Tudor – Pulsers
American pianist and composer of experimental music David Tudor (1926 – 1996) is primarily known for his performances of avant garde piano works. Performing pieces by Pierre Boulez, Karlheinz Stockhausen among many others, Tudor was closely association with composer John Cage. Turning his focus to composition in the 1960s, Tudor composed electronic music, including works commissioned by choreographer Merce Cunningham, and in 1992, following the death of John Cage, became the music director for the Merce Cunningham Dance Company. Pulsers (1976) focuses on rhythms created electronically by analog circuitry, and will be performed by Yoni Niv and electronica.
Nomi Epstein – Text Series No. 6
Nomi Epstein is a Chicago-based composer, curator, performer, and music educator. According to her websitehttp://nomiepstein.com/bio.html: "I am interested in sonic realms which focus on timbre, and often carry out timbral interplay over time. I conceive of these sounds and structures as tangible and tactile objects which offer an exploration of sonic elements without expressive, gestural objectives. My works consist of textures which remain both regular and irregular in their rhythmic, melodic and orchestrational representations. Contrast between elements are generally subtle and without extroverted qualities. Notational practices combine different forms including traditional and graphic or spatial conventions." Performers: Maayan Tzdaka, Shira Legmann, Tom Soloveitzik, Yoni Niv, Or Sinai.
Assaf Shatil – I heard a language that I knew not
a work for 2 contrabasses, recorded electronica and voices.
The title for this piece is taken from Psalms 81:17. From the composer's statement on the work: "The work concentrates on the attempt to derive meaning from what is heard as language, even if it is not understood, as well as listening as a process of decoding language." Additionally, he comments that he associates the possibility of listening as a deep experience with glossolalia, speaking in tongues, a language that is not understood, as part of an ecstatic spiritual experience. Performers: Nadav Maisel, Or Sinai, Shira Legmann, Yoni Niv, Tom Soloveitzik, Maayan Tzdaka, Assaf Shatil.
Shira Legmann – "Island Broadcast"
An electronic-acoustic piece for electronic soundtrack and two Foley artists.
From the composer's statement: "The work seeks to present a portrait of an imaginary place in the summer, that expresses the acoustic balance of power in the space between humans and other living creatures." Performers: Musica Nova Ensemble.
Maayan Tzdaka – Partial Pattern on a String (extended)
The description of this work in Hebrew exceeded my technical understanding, therefore, I did not attempt a translation. Performers: Amnon Wolman, Shira Legmann, Tom Soloveitzik, Maayan Tzdaka, Yoni Niv.
Alvin Lucier – Vespers
American composer of experimental music and sound installations, Alvin Lucier's work expressed an interest in sound and listening. He was a member of the Sonic Arts Union, which also included Robert Ashley, David Behrman, and Gordon Mumma. One of his best-known works is I Am Sitting in a Room (1969), in which he recorded himself narrating a text, then played it back in the same room, and re-recorded it, repeating the process and thus investigating the resonance of the space.  Vespers (1968) is a piece that focuses on echolocation. It was originally performed with Sondol devices for echolocation – each performer was blindfolded, making his or her way through the space. The devices emit short pulses at variable speeds, producing echoes from the walls of the space – creating a kind of "sound photograph" of the space. Chuck Johnson (who participated in a performance of the work in 2008) offers a diagram for making your own echolocation device on his website.  Performers: Musica Nova Ensemble
Daniel Meir – Electronic Music
Live electronic music, before and after the concert
Pulsa Denova – a concert celebrating 30 years of Musica Nova
Monday, October 23, 2017 at 20:00, Tmuna Theatre, 8 Soncino, Tel Aviv. Advance tickets are 50 NIS (available until Oct 7th), and may be ordered online via this link.
Links: Musica Nova website, facebook page