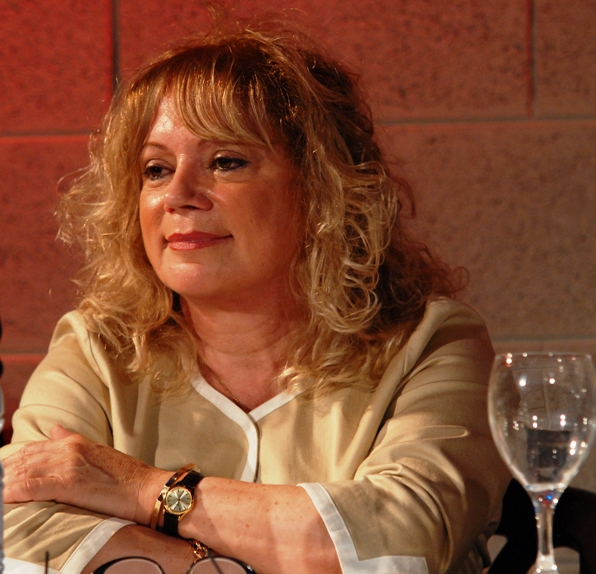 President of the Italian Republic, Giorgio Napolitano, has chosen to bestow upon Hannah Munitz, General Director of the Israeli Opera, the title of Commendatore (Commander) in the Order of Merit of the Italian Republic, the highest ranking honor of the Republic. The title will be bestowed by the Italian Ambassador in Israel in a ceremony to take place on March 29, 2011.
The Commendatore is an honorific title granted by decree of the President of the Italian Republic in the Ordine Al Merito della Repubblica, continuing the tradition established by the former Italian Royal House of Savoy. The title is awarded for significant contributions to the Italian Republic and Italian culture in the fields of culture, philanthropic and humanitarian activities and public service.
Hannah Munitz has been recognized for her contribution to opera internationally with the Puccini Award in 2008, bestowed by the Puccini Opera Festival in appreciation of her commitment to bringing Puccini's compositions to Israeli audiences.
In the past year, Munitz was recognized by the Israel Marketing Association in June 2010 for her contribution to cultural tourism in Israel and the Israeli Opera production of Nabbuco at Massada. IMTM – the International Mediterranean Tourism Market, elected her Woman of the Year in Tourism and the Globes newspaper designated Hannah Munitz as one of the top 50 influential women in Israel for the year 2010.
Hannah Munitz has wrought a transformation in the perception of opera as a leading art form in Israel, gaining international recognition and bringing Israeli audiences closer to opera. Among her many initiatives are: community opera projects, opera for children and the entire family, and the Opera Festival at Massada-The Dead Sea and Jerusalem.