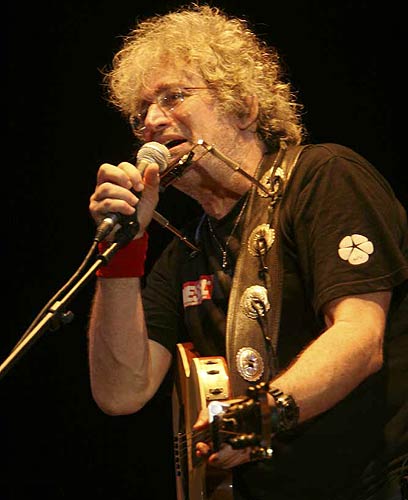 MUSIC – Tribute to Danny Litani at Tzavta tonight Dori Ben Zeev hosting, with Yehudit Ravitz, Arik Sinai, Daniel Salomon, Danny Robas, Hanan Yovel, Jonathan Geffen, students from Beit Zvi and many more… at 21:00
Avigail Rose FREE SHOW at Tzomet Sfarim, Dizengof Centre, 19:30.
CALL FOR ENTRIES – Zimmer's LoKelim Festival. Dedicated to music made with non-instruments, modified objects and self constructed instruments. Artists who wish to participate please write to zimmer.ta2@gmail.com before May 1, 2011. The festival will take place May 27 & 28, 2011.
April 7 – Midnight Peacocks at 23:00, Levontin 7; Shlihei HaBlues with songs of the 60s & 70s at the Beat Club, Haifa, doors open at 20:00
April 8 – Spring Southern Fried Jam at 11:00 in Lahav Forest picnic area. Pesach freedom song sing-around – bring your copies of "Rise Up Singing!" Bring your instruments and a picnic lunch. Meeting at the horse-shoe shaped table in the picnic area opposite the Joe Alon Bedouin Museum. See the steps going down from the museum parking lot. Bring blankets or folding chairs. For further details contact: laurenmadeline@gmail.com; Bellini's Norma opens at the Israeli Opera; Dudu Kohav (drums) and friends Or Bareket (bass), Amos Hoffman (guitar) & Amit Friedman (saxophone) at 21:00 Mitzpe Ramon Jazz Club, 40 NIS
April 9 – Geva Alon & TREE, with songs from his new album, at 21:00, Eden Al Hamayim, Kibbutz Nir Eliyahu, 75/90 NIS, 09-7647130.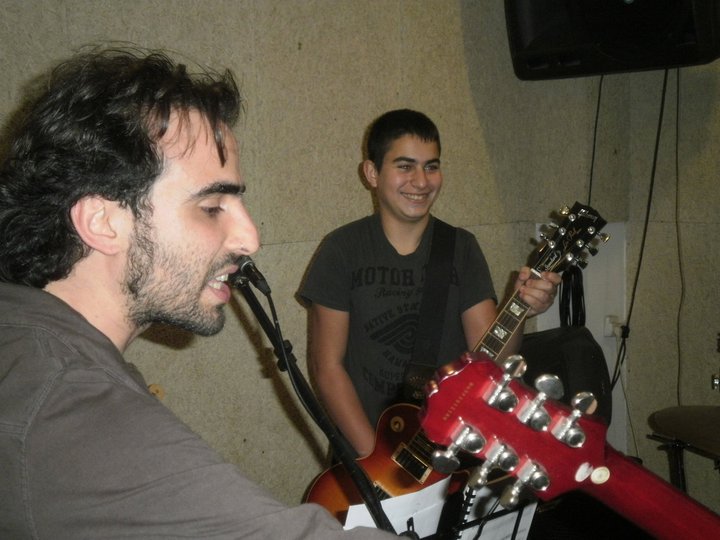 April 10 – Say you knew them when…Two nights of Teen Rock Groups at Beit Tami on Sheinkin – April 10 & 11 at 20:00, 30 NIS
Also on April 10 – Aharon Razel launch tour for his new album, Zappa Herzliya, 85 Medinat Hayehudim, doors open 20:30, show 22:00, 90 NIS, 03-7626666; Yaron Yahu at 22:30, Abraxas, 40 Lilienblum Street, Tel Aviv, FREE;
April 11 – Aharon Razel with guest Shuli Rand, Yellow Submarine, Jerusalem, doors open 21:00, show 22:00, 60/70 NIS, 02-6794040
April 13 – Eatliz at HaHalutz 33, 20:30, Beer Sheva; Barry Saharof at the Israeli Opera; Ariela's birthday celebration at 20:45,  Tel Aviv Folk Club, 30 NIS at Bikurei HaItim, 6 Heftman Street, Tel Aviv
April 14 – Gilberto Gil at 20:30, Mann Auditorium Tel Aviv

April 15 – Electra at Ashan Hazman, 13:00, Beer Sheva; a new duo, Shirly Kones & Itamar Rothschild at 21:00, Mitzpe Ramon Jazz Club
ART – Nivi Alroy Solo Exhibit at the Fresh Paint #4 Art Fair – through April 9th, 52 Ben Zvi Street, at the Botanic Garden Site.
April 6 – Ivor Samuels will give a talk "Urban Forms" on April 6, 2011, at 14:30,
Bezalel's Yafo 23 Gallery, Jerusalem.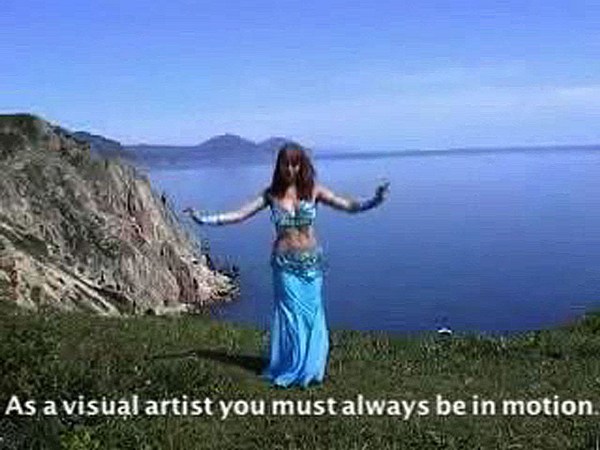 April 7 – Laboratory Report – an art exhibit at an unusual location – the Shafdan, waste water treatment plant. Read more…
April 9 – Gallery talk with Eldar Farber at the Artists' House in Jerusalem, 12 Shmuel HaNagid Street,  at 12:00.
April 12 – A5 Magazine Home issue launch event at 21:00, with music by DJ Israel Up, The Container, Warehouse 2, Jaffa Port;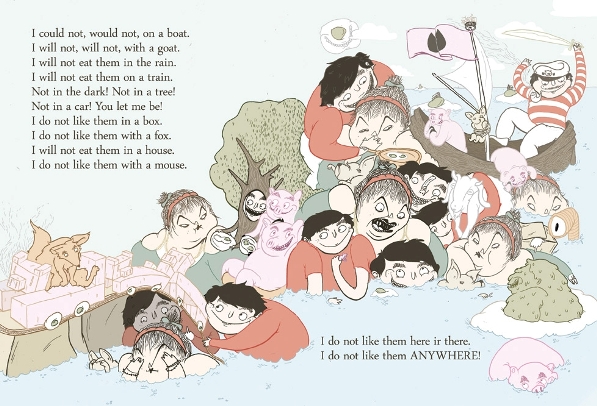 Salty, Sour, Sweet and Hot exhibit of illustrations for children's books on the ever popular topic of food opens at 19:00, the Bezalel Gallery Yafo 23 (the exhibit will run through May 6, 2011).
April 13 – Zeev Engelmayer exhibit opens at the Israel Museum of Comics and Caricature, Holon
ONGOING – Rappaport Prize winners Sharon Poliakine and Oren Eliav at the Tel Aviv Museum of Art; 6th Ceramics Biennale at the Eretz Israel Museum; William Kentridge: Five Themes at the Israel Museum, Jerusalem through June 18, 2011 – which should give visitors the opportunity to see this fascinating exhibit several times. The intersection of the different media – animated films, drawings, prints, theatre models, sculptures and books in an excellently designed exhibit offers an opportunity to engage with the work of South African artist William Kentridge.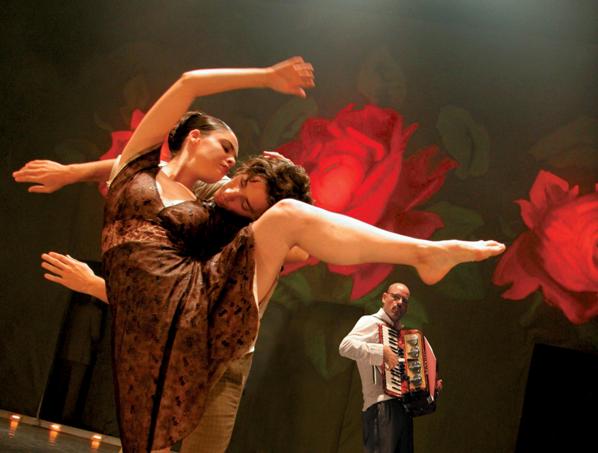 DANCE – April 8 – Vertigo and the Diamonds – a sensual, romantic, energetic dance performance with live music at Suzanne Dellal, 22:00.
April 9 – New dance performance by Shlomit Fundaminsky at 20:30, Tmuna Theatre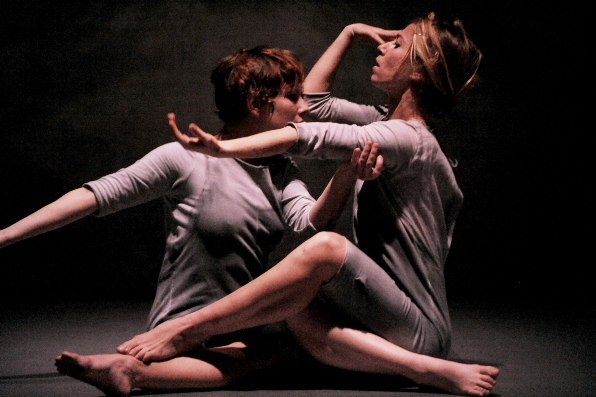 April 14 – Toros by the Inbal Pinto/Avshalom Pollak Dance Company at 21:00, Suzanne Dellal Center
April 15 – Toros at 22:00, Suzanne Dellal Centre
April 16 – Storm End Come by Yasmeen Godder at 21:00, Suzanne Dellal Centre
THEATRE – April 7 – Derech Hagav – comic cabaret at Tzavta, 21:00.
April 8 – Gush Lekha is utter nonsense, a madcap comedy executed with perfect timing, elaborate distortions of pseudo-elegant speech, shocking disclosures, live music and even a trap door! Tzavta at 13:00…read more…
Ofer Amram directs Harold Pinter's Treats at 21:00, Hasimta Theatre, read more…
April 9 – Treats at 20:30, Hasimta Theatre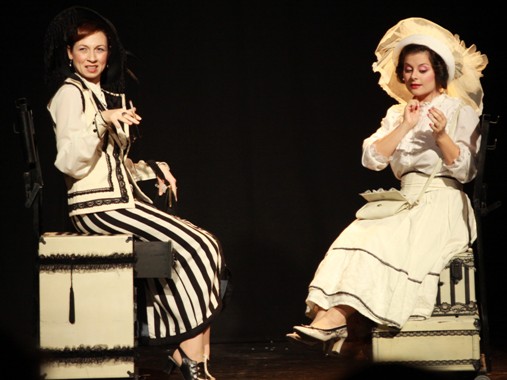 April 11 – No Little Bird Shall Know at 20:30, Tmuna Theatre, 45 NIS & a discussion with the playwright/director Ori Egoz after the performance
April 16 – Yuval Meskin Smokes and Talks at 20:00, 65 NIS, Tmuna Theatre
FILM – French Films at the Tel Aviv, Jerusalem, Haifa, Sderot & Rosh Pina Cinematheques, April 2 – 16th, full schedule here
*Unless otherwise noted, events take place in Hebrew
ADDRESSES:
Barby, 56 Kibbutz Galuyot Street, Tel Aviv
The Beat Club, 124 Sderot Hanassi, Haifa, 04-8107107
Beit Tami, Shenkin Garden aka 16 Merkaz Ba'alei Hamelacha Street, Tel Aviv
Cameri Theatre, 19 Shaul Hamelech Boulevard, Tel Aviv, 03-6060960
Chelouche Gallery for Contemporary Art, 4 Mazeh Street, Tel Aviv
Design Museum,  8 Pinhas Eilon Street, Holon, 073-2151515
Eretz Israel Museum, 2 Haim Levanon Street, Tel Aviv, 03-6415244
Haifa Cinematheque, 142 Sderot HaNasi, Haifa, 04-8104299/302
Hakatze, 4 Shushan Street, Jerusalem
Hasimta Theatre, 8 Mazal Dagim Alley, Old City of Jaffa, 03-6812126
Hateiva, 19 Jerusalem Boulevard, Hatzrot Yafo, Jaffa (parking level), 03-6822403
Herzliya Cinematheque, 29 Sokolov Street Herzliya, 09-9513361
Herzliya Museum of Art, 4 Habanim Street, Herzliya, 09-9551011
Holon Cinematheque, 6 Golda Meir Street, 03-5021555
Holon Theatre, 11 Kugel Street, Holon, 03-5023019
The Israel Museum, Ruppin Boulevard (near the Knesset), Jerusalem, 02-6708811
The Israeli Museum of Caricature and Comics, 61 Weizmann Street, Holon,  03- 6521849
Jerusalem Cinematheque, 11 Hebron Road, Jerusalem, 02- 5654356
Khan Theatre, 2 David Remez Street, Jerusalem, 02-6303600
Levontin 7, Tel Aviv, 03-5605084
Mamuta, El-Dan House, Habikur Stairs, 58 – Ein Karem, Jerusalem, 02-774310485
Mann Auditorium, 1 Hoberman Street, Tel Aviv, 03-5289163
Mishkenot Sha'ananim, Jerusalem, 02-6292212
Mitzpe Ramon Jazz Club is located in the Darkei Habsamim neighborhood, on 8/2 Har Boker Street. For additional information call: 050-5265628        Moadon HaBeat,
Nahmani Hall, 4 Nahmani Street, Tel Aviv
Pub Hapara, Moshav Shavei Zion, 04-9525250
Ra'anana Performing Arts Centre, 2A HaPalmach Street, Ra'anana, 09- 9457773
Reading 3, 3 Hata'arucha Street, Tel Aviv, 03-7624000
Rosh Pina Cinematheque, 32 David Shuv Street, Rosh Pina, 04-6801453
Rothschild Fine Art Gallery, 140 Rothschild Blvd., Tel Aviv, 077/5020484
Sderot Cinematheque, 4 HaDekel Street, Sderot, 08-6849695
Suzanne Dellal Centre, 5 Yehieli Street, Neve Tzedek, Tel Aviv, 03-5105656
Tel Aviv Cinematheque, 2 Sprintzak Street, Tel Aviv. 03-6060800
Tel Aviv Museum of Art, 27 Shaul Hamelech Boulevard, 03-6077020
Tmuna Theatre, 8 Soncino Street, Tel Aviv, 03-5611211
Tzavta Theatre, 30 Ibn Gvirol Street, Tel Aviv, 03-6950156/7
Uganda, 4 Aristobolus Street, Jerusalem, 02-6236087
Yafo 23 Gallery, 23 Yafo Street, Jerusalem, 02-6249367
Yellow Submarine, 13 Erkevim Street, Talpiyot Industrial Area, Jerusalem, 02-6794040
Zappa Herzliya, 85 Medinat Hayehudim Street, Herzliya, 03-7626666