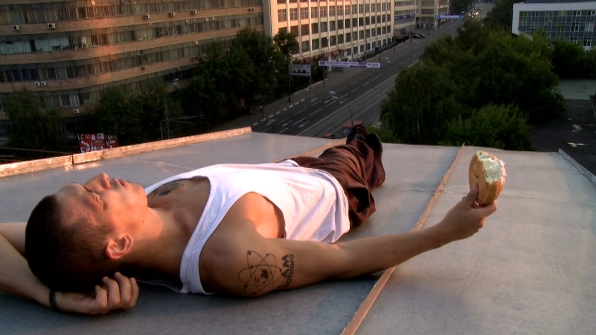 DocAviv 2011 will take place from May 12 – 21, 2011, at the Tel Aviv Cinematheque, ZOA House and the Port of Tel Aviv. Reflecting the changing nature of the documentary genre, and the world it documents, the opening film will be Life in A Day a documentary film project by YouTube, produced by Ridley Scott, directed by Kevin MacDonald, and filmed, as the trailer announces – by you. The film, which premiered at the 2011 Sundance Film Festival, was made from footage sent in by users from over 100 countries on July 24, 2010.

Now in its 13th year, DocAviv Festival Director is Galia Bador, the Artistic Director is Sinai Abt, and the festival is sponsored by the Israeli Council for Film – Dept. of Science and Culture, Yes-Doco, the Tel Aviv Municipality, the Port of Tel Aviv, the Tel Aviv Cinematheque, Payis Council of Art & Culture and the European Union.
The festival's main events will be: the Israeli Documentary Competition; International Documentary Competition; Student Documentary Competition; Doc-Challenge and a competition for young filmmakers. There will also be special screenings of films on food, art, sports and a spotlight on the future of the documentary. In addition to the opening film, Life in a Day and Exit Through the Gift Shop, this year's festival will examine the influences of technology and new media on the genre with an evening curated by Doron Solomons featuring works by Kutiman, Yoni Bloch, Yael Bartana, Renana Raz and others who are experimenting and exploring the boundaries of the genre. The festival will also present an animation workshop with American animator Paul Fierlinger (My Dog Tulip 2009) and Israeli animator Dudu Shalita, and re:invent, a seminar on creativity in the age of new media, presented by Brian Newman, former CEO of the Tribeca Film Institute.
The new DocAviv 2011 website will be launched soon, and there will be more updates on the festival from Midnight East.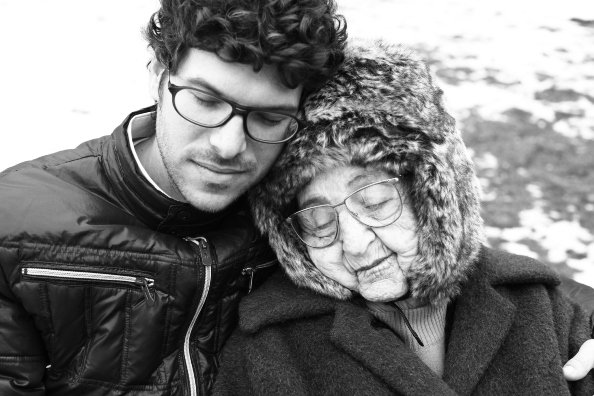 Films participating in the Israeli Documentary Competition:
TORN
Ronit Kertsner (Israel / 2011 / 72 min / Polish, Hebrew, English / French, English, Hebrew subtitles)
Can one be a Catholic priest and an observant Jew at the same time?  Twelve years after he was ordained as a Polish Catholic priest Romuald Waszkinel found out that he was born to Jewish parents, that his name was Jakub Weksler.  Torn follows his amazing journey from conducting mass in a church in Poland to life as an observant Jew in a religious kibbutz in Israel.  Torn between two identities, he is unable to give up either one, and is therefore not accepted by the two religions or by the State of Israel. He is required to choose.
UNDER THE RUG
Aya Somech and Haggai Linik (Israel / 2011 / 65 min / Hebrew / English subtitles)
Maya Linik, 84, was born in Germany and immigrated to Israel. She had six sons. Forty years ago, the eldest of them died, and this loss has separated her from the world ever since. Through scenes from Maya's daily routine and her relationships with her sons, we reveal, layer by layer, the family's trauma, and with it, Maya's unique character, questioning the very meaning of motherhood and the relationships between parents and children.
TAMI AND JACOB – MY PARENTS
Nir Horvitz (Israel / 2010 / 50 min / Hebrew / English subtitles)
Tami and Jacob, husband and wife, have lived on a kibbutz for over forty years.  Nir, their son, spends three years filming their relationship while Jacob battles with advanced Parkinson's disease.  Nir watches them and sees hell.  Yet, he also finds moments of grace, moments of touching physical intimacy. His mother hasn't given up: she's stayed with her man.  He films love.
SHANTI AND MARTIN – MY PARENTS
Jason Danino Holt (Israel / 2010 / 55 min / English, French, Hebrew / Hebrew, English subtitles)
Shanti, Jason's mother, left his father after twenty-two years of marriage. When she left, Jason and his sister felt abandoned and cut off all contact with their mother. Now, three years after the family was torn apart, Jason visits her for the first time in a small hut on a beach in Egypt's Sinai Peninsula. Shanti tells him the story of her life with Martin, his father, reading aloud from her diaries. The picture of happy marriage, the one he had stubbornly clung to throughout the years, breaks down quickly and is replaced by something new.
DOMA
Abeer Zeibak Haddad (Israel / 2011 / 51 min / Arabic, Hebrew / English subtitles)
No one comes to the puppet theater show "Doma" (dolls in Arabic), which deals with sexual abuse during childhood. Abeer, the creator of the show, decides to take her camera and journey from the north to the south of the country, documenting women who have been through sexual violence. She meets four protagonists who dare to reveal the pain they experienced in their close circle of family and friends. They all look for a way to express themselves and smash the system of silence which has been forced upon them by family and society. Their goal is to be heard, whether in privacy or out in the open. Their ambition is to turn the tables and lead abused women away from the circle of silence, shame and asphyxia towards self-acceptance so they can realize that they are allowed to continue to live.
KAFKA'S LAST STORY
Sagi Bornstein (Germany, Israel / 2011 / 55 min / Hebrew, English, German / Hebrew subtitles)
"Dear Max, All that is left in my estate must be burned completely, without reading.  Yours, Franz Kafka."  Ninety years after he wrote the most well-known will in literary history, the remains of Franz Kafka's estate, one of the twentieth century's greatest writers, find their way to an apartment on Tel Aviv's Spinoza Street, the home of Eva H. and her several dozen cats.  Today, Kafka's unburned manuscripts are worth millions and are at the heart of a heated literary-political conflict between Israel, Germany and Miss H.
THE UZBEK TRILOGY
Avishai Sivan (Israel / 2010 / 80 min / Uzbeki, Russian, Hebrew / English subtitles)
"The Uzbek Trilogy" is the story of three generations of men in the director's family and their Uzbek identity. From the grandfather and father who emigrated from Uzbekistan to Israel in 1972 to the grandson, a native of Israel, we follow them in three episodes of their lives. The grandson moves to Tel Aviv, where emptiness drives him to question the denial of his ethnicity. The father develops abandonment anxiety after losing his mother, resulting in obsessive surveillance his wife's every step.  The grandfather joined by his grandson visits Uzbekistan for the last time in search of their roots.  Each episode, and therefore each man, forms a different version of failed integration in Israeli society over generations.
A PLACE OF HER OWN
Sigal Emanuel (Israel / 2011 / 60 min / Hebrew, Arabic / Hebrew subtitles)
For four years, the director documented Reut, a girl who was in an out of shelters, and ended up on the street.  At the age of seventeen Reut had her first son who was taken away from her by social services. During the film, while she fights the state for custody of her son, she meets a Palestinian man and marries him. She moves to an Arab village and has another two children. Along the way she meets people who try to help her but also take advantage of this lost child. Amongst other things, an impossible relationship develops between her and her son's foster family, a religious family from Gush Katif. Over the years the director manages to slowly reveal her introverted, but heart-warming personality, as she only wishes to find a place of her own and some peace and quiet. But her life is full of twists and turns, which don't stop surprising and shocking, until the tragic end of the tale.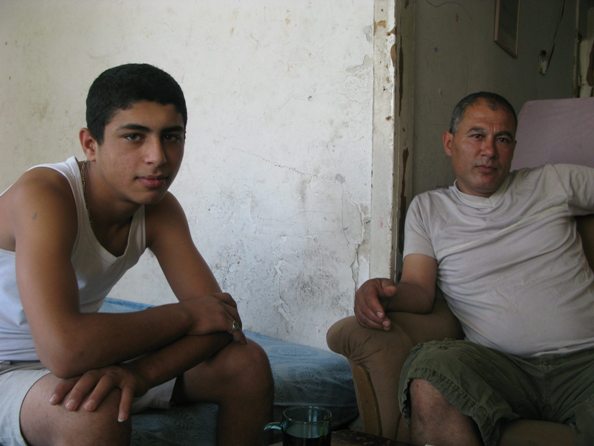 THE COLLABORATOR AND HIS FAMILY
Adi Barash, Ruthie Shatz (France, Israel / United States / 2011/ 84 min / Hebrew, Arabic / English subtitles)
For two years the director filmed a Palestinian family living in squalor in Neve Sha'anan neighborhood of Tel Aviv. Ibraham, the father of the family, a former collaborator with Israel is no longer needed by the state. He fights to keep his family from falling apart and to receive acknowledgment for his contribution to the country's security. His three teenage sons are in and out of institutions for juvenile delinquents. The film reveals a bleak picture of oppression and discrimination, of an existence without belonging, and a daily struggle with the authorities and police. It raises questions regarding the heavy price children pay for the choices their parents make.
THE PHOTOHOUSE
Tamar Tal (Israel / 2011 / 60 min / Hebrew, German / English, Hebrew subtitles)
At the age of 96, Miriam Weissenstein never imagined that she would be facing a new chapter in her life. But when "The Photo House" – her late husband Rudi's life's work – was destined for demolition, even this opinionated and uncompromising woman knew she needed help. Under the cloud of a family tragedy, a special relationship is forged between Miriam and her grandson, Ben, as they join forces to save the shop and its nearly one million negatives that document Israel's defining moments.
DREAMERS
Efrat Shalom Danon (Israel / 2010 / 56 min / Hebrew / English subtitles)
An orthodox teacher and a wigmaker, Ruchama and Tikva, respectively, embark on a journey to fulfill their dream of making movies within the closed society in which they live. Ruchama is writing and producing her first film, while Tikva prepares for her debut acting role. Like other orthodox women who in recent years have started making films for strictly female audiences, they feel a strong need to express themselves despite strict rabbinical censorship. "Dreamers" delicately sketches the portrait of women trying to break new ground as artists in a patriarchal world in which they are left to raise children and be the breadwinners. Will they find freedom in their art? How will they sound their voice within a strict world of limitations and prohibitions?