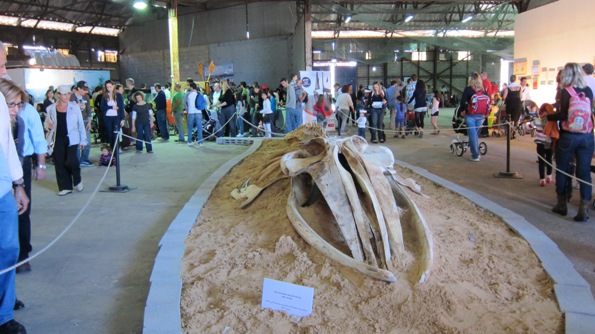 Interested in dolphins? You will be after you visit Dolphins at Jaffa Port, an exhibit on marine mammals at Warehouse 2 in Jaffa Port. One of the highlights is an exhibit of photos taken by IMMRAC researchers and volunteers in the course of their work with the dolphins, including rescue efforts to help wounded dolphins, photos of dolphins swimming with their young – all accompanied by user-friendly informative text.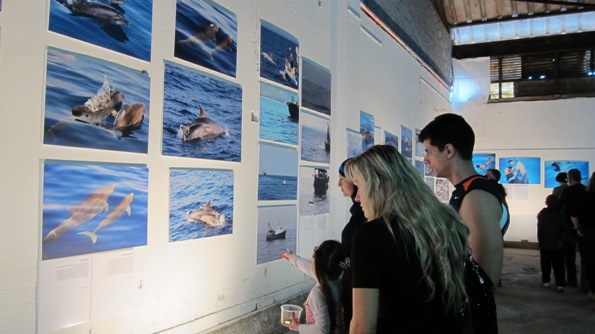 IMMRAC (Israel Marine Mammal Research & Assistance Center) is an organization that relies on an active core of volunteers. In connection with the exhibit, they will be holding their monthly meeting at Jaffa Port this afternoon – the meeting is open to anyone interested in volunteering, hearing more about their activities or just curious. The meeting will begin at 14:00 with a tour of the exhibit, led by Dr. Aviad Sheinin, continue with updates at 14:30 and then move into the regular work meeting. Free and open to the public.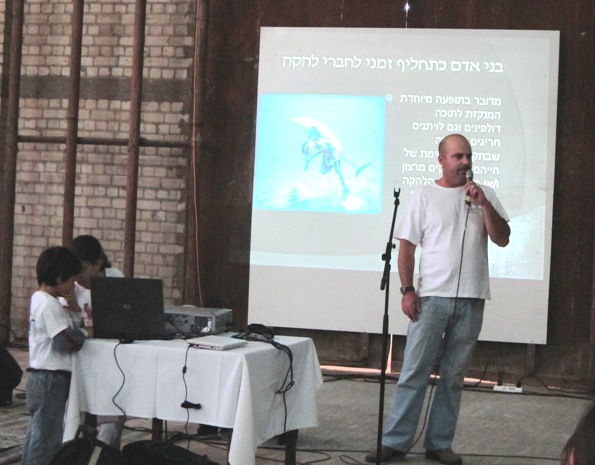 The exhibit opening was lots of fun with information and activities for every age and predilection – music, movies, stories, arts & crafts and lectures. Midnight East had fun hearing Dr. Oz Goffman, Director of the Dolphin Project at the University of Haifa talk about the intriguing phenomenon of dolphins who socialize with humans. Dr. Goffman studied Holly, the dolphin who swam on the shore of Nueba, and was friendly with the fishermen there.
If you can't make it to the exhibit and would like more information, contact IMMRAC.
The exhibit will be open through May 7, 2011 (closed Sundays).