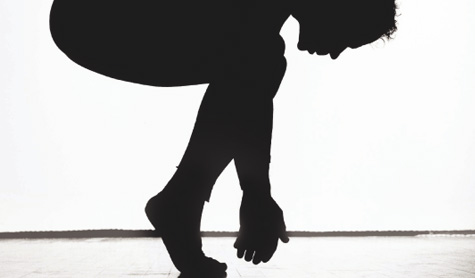 Immerse yourself – this June, the Merce Cunningham Dance Company will be performing in Jerusalem at the Israel Festival on June 6, 2011 and in five museum Events at the Israel Museum, Jerusalem from June 9 – 11, 2011. Cunningham's spirit of exploration and innovation, and his collaborations with artists in different disciplines – John Cage, Robert Rauschenberg and Bruce Nauman among others – has left its imprint on the American avant garde as well as the world of modern dance. The forward looking choreographer established another precedent in the dance world, creating before his death in 2009 the "Legacy Plan" that ensured the preservation of his artistic legacy. Part of this plan is the "Legacy Tour" – a two year world tour of The Merce Cunningham Dance Company with a repertoire of Cunningham's choreography, performed by the dancers he trained and directed. With the tour's end, the company will disband. This tour is a landmark in dance history, and their performance in Jerusalem is a thrilling event to be experienced to the fullest.
The Israel Museum will host Family Days, a special event of the Israel Festival, on June 6 & 7, 2011 at 10:30 and 12:00. The workshop will be led by Kevin Taylor, Director of the Merce Cunningham Company, New York. Participants will create their own Events, based on their impressions of the museum's exhibitions. The cost of the workshop is 20 NIS and advance registration is required, please click here to register on the Israel Museum site.
Bezalel, Yaffo 23, Jerusalem will be hosting the Merce Cunningham Campus, as part of the Jerusalem Season of Culture's Under the Mountain Festival, with a multimedia center devoted to the life and work of Merce Cunningham, as part of the current Life/Art exhibition. In addition to books, video and music relating to Cunningham, the gallery will host lectures, music performances, encounters with dancers from the company and a computer/dance workshop on Cunningham's cultural and artistic legacy.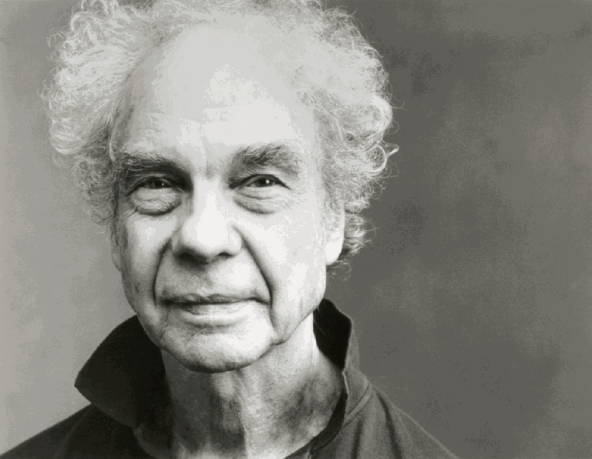 Merce Cunningham Campus schedule – all lectures and workshops will be conducted in English:
Wednesday, June 1 at 19:00 – Planning for the Future: The Next Steps
How do you immortalize dance? How do you document choreography? If dance is the art of movement in time, then why freeze it? What are the components of dance, and what happens after death?
Trevor Carlson, Executive Director, Merce Cunningham Dance Company will discuss the details and implications of the legacy plan with Naomi Bloch Fortis, Co-Director, Jerusalem Season of Culture; former Executive Director and Co-Artistic Director, Batsheva Dance Company.
Thursday, June 2 at 19:00 – How to Watch a Merce Cunningham Concert? Eight entry points and three exit strategies. Bonnie Brooks, Dance Department Chair, Columbia College, Chicago; former President and Executive Director, Dance/USA will present the core concepts of the Cunningham aesthetic in an informal lecture/demonstration.
Friday, June 3 from 10:00 – 14:00 – Dance Forms
Trevor Carlson will conduct a workshop on DanceForms, the dance animation software that Cunningham used as a choreographic tool since 1991. Trevor Carlson, graduate of the Dance Program at the Julliard School, will lead participants in an exploration of Cunningham's techniques and allow students to create their own dance 'Events' using fellow students. Advance registration is required, write to: mercecampus@gmail.com. The workshop requires computer knowledge and comfortable clothes.
Saturday, June 4 – MerceCampus / Music, Curated by Ilan Volkov
17:30 Films on Merce Cunningham and musicians with whom he collaborated: John Cage, David Tudor, Takehisa Kosugi.
20:00 Music Performances: Yossi Mar-Haim – a new musical lecture-performance dedicated to Cage/Cunningham.
Performance of 5 John Cage pieces:
Imaginary Landscape No. 4  (For 12 Radio Receivers and 24 Players)
Child of Tree (Alex Drool) – a work for Cacti
One (Ram Gabay)
Suite for toy piano
Six – a work for percussion instruments
Solo set by Jesse Stiles, a musician of the Merce Cunningham Dance Company
Sunday, June 5 at 19:00 – Art and Dance. A conversation with members of the Merce Cunningham Dance Company. A discussion on Merce Cunningham's artistic collaborations with John Cage, Robert Rauschenberg, Jasper Johns, Nam June Paik, Radiohead and Sigur Rós in music, video, art objects and stage sets.
Monday, June 6 at 19:00 – Cunningham: Past, Present and Future
Just two hours before Merce Cunningham Dance Company performs for the first time in Israel, audiences have a chance to speak about Merce with the company's executive director, Trevor Carlson. The talk will end just in time to get to Jerusalem Theatre for the performance.
Admission to all Bezalel, Yaffo23 Merce Cunningham lectures and workshops is free and open to the public.
Merce Cunningham Dance Company Performances in Jerusalem:
Events – Merce Cunningham at the Israel Museum
June 9, 2011 at 19:00, 21:00; June 10 at 14:00, 16:00; June 11 at 22:30.
The performance will include a special tour of artworks in the museum that relate directly to the performance itself. The tour will be led by Trevor Carlson, the company's Executive Director and close friend of Merce. The "Events" themselves will move around the museum. Anyone attending should be prepared for walking and an extended period of standing.
The Merce Cunningham Dance Company will perform Split Sides // Sounddance on June 6, 2011 in Sherover Hall at the Jerusalem Theatre.


The Merce Cunningham events in Jerusalem are presented by the Israel Festival, the Israel Museum and the Jerusalem Season of Culture.