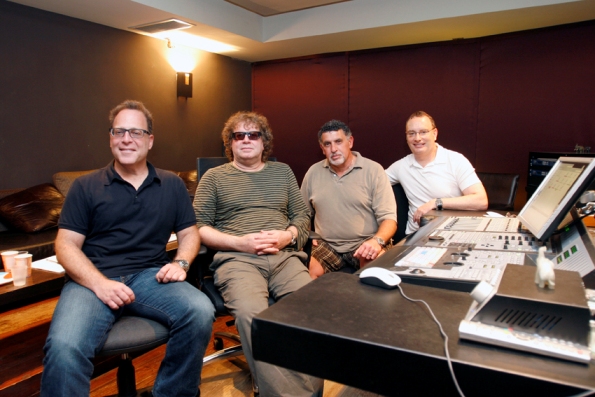 A delegation of Israeli filmmakers, headed by Miki Yerushalmi, Tel Aviv Chair of Entertainment and Performing Arts in the Tel Aviv/Los Angeles Partnership, will arrive in Los Angeles this coming July for the 13th Annual Film and Television Masterclass.
The 2011 TALA Master Classes will be held as part of the Jewish Federation's Centennial Celebrations launching a series of special events that will take place in Israel and the US, including a unique cultural tour of Israel in October. Close to 1,000 civic, professional and business leaders from Los Angeles will travel throughout Israel, drawing the communities closer and fostering future collaborations.
The Israeli delegation will include producers, directors, screenwriters and composers who will have the opportunity to meet with the best Hollywood creators. One on one meetings with industry professionals will take place alongside the master classes. On a more social note, delegation members will meet with students at major universities in the Los Angeles area, creating an opportunity for casual conversations and a more personal connection.
Now in its 13th year many of the workshops took place in Israel, with leading industry figures such as:  Jonathan Littman, Producer CSI;  Darren Star, Creator of Sex and the City; Nina Tassler, President of CBS Entertainment; David Renzner, President of Music Universal, Steve Schnur, President of Music Operations EA; Randy Edelman, composer; Ed Redlich, screenwriter, Without A Trace, and more.
The TALA Master Classes have created an ongoing dialogue and close relationship between the two film communities, reaping a bountiful harvest of projects and collaborations in the process, including: Eitan Even and Lynn Roth's The Little Traitor (2009); Dani Menkin's 39 Lbs of Love (2005) and Ilil Alexander and Pamela Rosenberg's Keep Not Silent (2005, Hebrew title: Et Sheaava Nafshi).