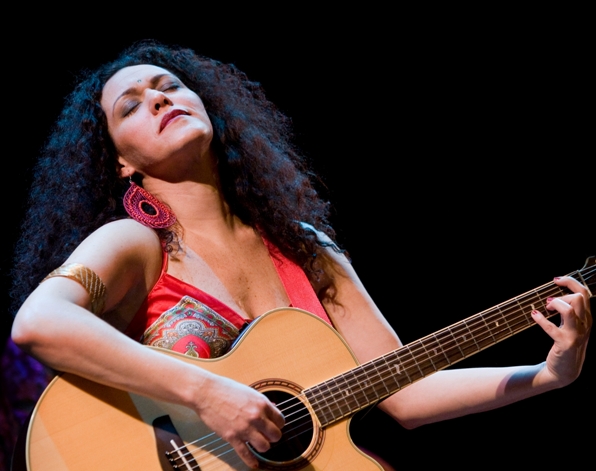 The eighth and final production in this year's "Hot Jazz" series will feature Brazilian vocalist Ceumar and the Israeli Chorole Ensemble in "Jazz Meets Brazil," a show created to celebrate Brazil's many musical styles and rhythms. Chorole is led by flautist Salit Lahav (Israel) – flute, saxophone and accordion; and includes: Gabriel Marques (Brazil) – 7 strings guitar; Daniel Ring (Brazil) – cavaquinho; Oded Aloni (Israel) – pandeiro and percussion, joined  by guest singer Noa Peled. Their music blends Brazillian Choro style with touches of jazz, Middle Eastern and Israeli music. Ceumar and Chorole will be playing in several venues across the country, beginning on July 5th at the Gerard Behar Theatre in Jerusalem.

Performances:
July 5, 2011, at the Gerard Bechar Center, 11 Bezalel Street, Jerusalem, 21:00. Tickets: 1 – 700-5000-39.
July 6, 2011, at Zappa Herzliya, doors open 20:30, performance at 22:00. Tickets: 03-7674646.
July 7 & 8, 2011 at the Tel Aviv Museum of Art, at 21:30. Tickets: 1-700-5000-39.
July 9, 2011, Beit Abba Hushi, Haifa. Tickets: 04-8227850.