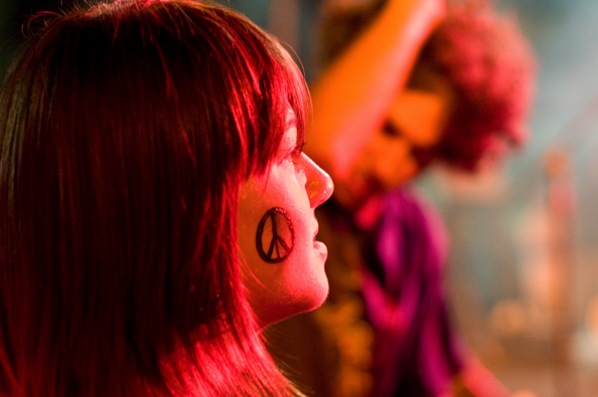 Woodstock was an amazing psychedelic dream, and for all of you out there who want to get "back to the garden" – come out to Kraft Stadium in Jerusalem on July 14, 2011 for Jerusalem Woodstock Revival III.
A Jerusalem summer tradition, now in its third year, the six hour music marathon with great covers of 60s favorites is "more than the music" – it's the way the music brings people together. Jerusalem Woodstock attracts one of the most diverse concert crowds I've seen, and more tie dyes than I thought existed in Israel. This year's line-up of artists includes: Yael Dekelbaum, from the nationally acclaimed group "Banot Nechama" tributing Janis Joplin & Joni Mitchell; Tree playing The Grateful Dead and the rock group Libi & The Flash covering Joe Cocker & Cream.
"I missed the original Woodstock Festival, and have regretted it ever since," said Steve Leibowitz, President of the AFI (American Football in Israel) and director of the Kraft Family Stadium.  "I believe that the music of Woodstock impacted Western culture in a way that no music festival or performer ever has since."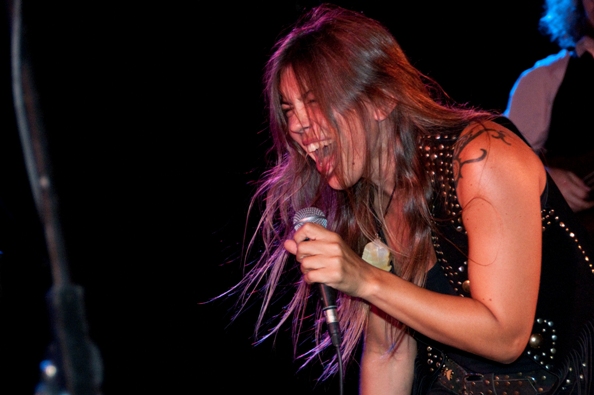 There will be booths, juggling, face painting and other activities for the whole family, and the traditional festival "best dressed hippy" competition, along with a raffle  benefiting AFI, which this year contains two original tickets and photos from 1969's iconic Woodstock event at Yasgur's farm in upstate New York.
Jerusalem Woodstock Revival III, sponsored by the American Center of Jerusalem and The Jerusalem Foundation, together with Jem's Beer Factory, will highlight some of Jerusalem's finest musicians including Long Time Gone tributing Creedence Clearwater Revival, Pritzat Disc with Led Zeppelin & Jimi Hendrix and Clare Diane & Graffiti playing Woodstock highlights including songs of Jefferson Airplane. The 6 hour concert is a benefit for AFI, American Football in Israel's nationwide youth programs, helping to send national teams to compete internationally.
Ticket Prices:
70nis until Sunday 10th July
90nis after 10th July
60nis – Soldiers & Students
Family of 4 – (kids over 6) = 180nis then 20nis per child
Tickets can be ordered via Kraft Stadium – 02 623 6443; Bimot – 02 623 7000; or www.misterticket.com. For more information and tickets: www.woodstockrevival.com; Or contact Nadia Levene: ladidah2000@gmail.com 0545337000.
Image credit: Yehoshua Halevi, Golden Light Images Photography, smile@goldenlightimages.com