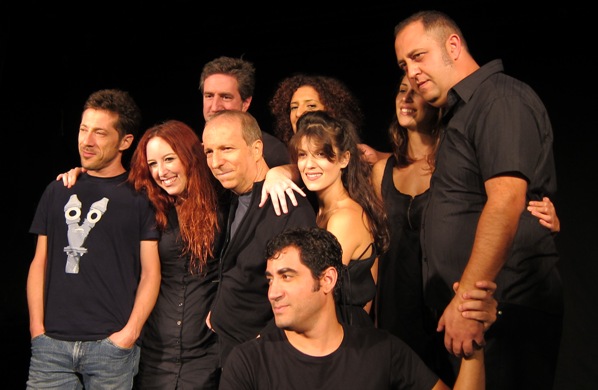 Habima National Theatre is currently rehearsing a new musical – Nattati La Khayay (I Gave Her My Life) – based on the songs of the phenomenally creative Danny Sanderson, co-founder of the iconic Israeli rock band Kaveret in the 70s, followed by Gazoz, Doda and solo creations. Written and directed by Maor Zaguri, the musical has been in the works since February 2011, and is scheduled to premiere in November 2011.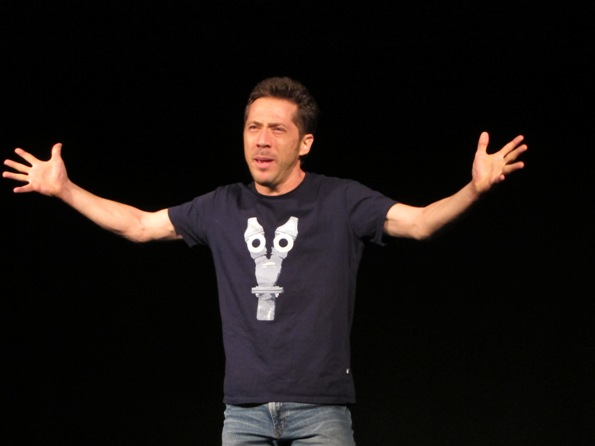 In a press meeting held this morning, Habima Director Ilan Ronen spoke of his long term connection to Sanderson and the challenge of finding someone to create a musical that would reflect Sanderson's artistic world, which Ronen described as "part Woody Allen, very Israeli, and visually connected to the world of comics."
Zaguri, who has directed Absinthe by Magdalena Fertacz (which premiered at the Habima festival of Polish Theatre) and received the Nissim Aloni Award for his play Mishehu Yamut Basof (In the End, Someone Will Die), said that coming into the project he tried to understand "this Sandersonism" and bring Sanderson's abundant sense of play and word play to the stage. In a workshop with the 8 person cast – Tali Oren, Or Ilan, Idan Alterman, Tamar Ben-Ami, Etti Vaknin, Alon Noyman, Pini Kidron, and Asaf Segev – each actor created a character. Taking a lesser-known song as the background (Yoram Zuckerman, A Confession), for "an average guy who lives an average life and is content," Zaguri said, "we tried to see how much torture we could inflict."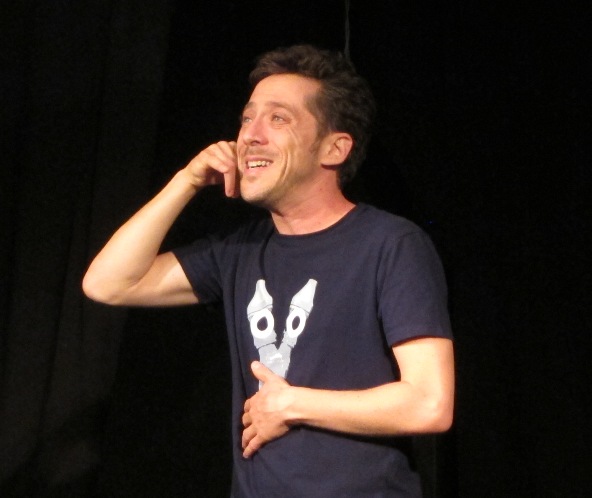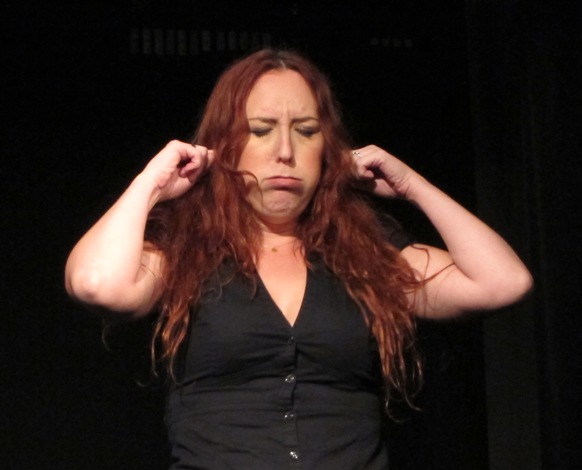 Yoram Zuckerman (Idan Alterman) is a 36 year old who can't quite get it together and is living with his folks in Ramat Gan. Between girlfriend problems and money problems, there's certainly a lot to sing about, as this morning's preview of the opening montage scene revealed. Sanderson fans will happily recognize familiar lyrics that have been worked into the dialogue, and one can expect a slew of in-jokes. Looking at the preview, Zaguri appears to have captured the theatrical qualities inherent in Sanderson's clever and comic lyrics, with a perspective on life that is decidedly different and lots of fun.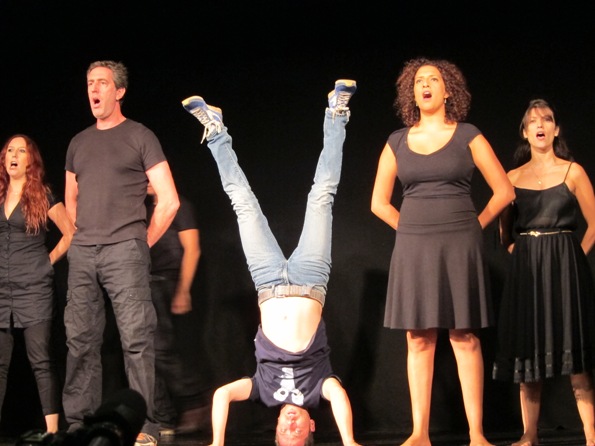 Nattati La Khayay, written and directed by Maor Zaguri, based on the songs of Danny Sanderson; Musical direction and arrangement: Tal Blecharovitz; Choreography: Miri Lazer; Set design: Shani Tur; Costume design: Maor Zabar; Lighting design: Meir Alon; Voice coach: Rachel Hochman, Maya Avidan. Performers: Tali Oren, Or Ilan, Idan Alterman, Tamar Ben-Ami, Etti Vaknin, Alon Noyman, Pini Kidron, and Asaf Segev.