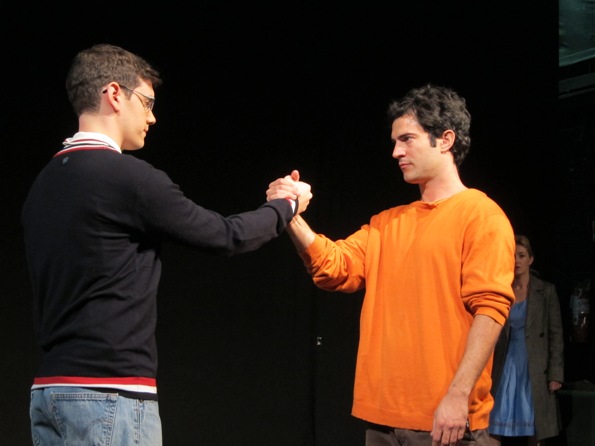 An Israeli production of Blood Brothers, written by Willy Russell, will be presented at the Beit Lessin Theatre from November 17, 2011, for a run of 50 performances. The long-running (over 20 consecutive years in London) musical with a heart-wrenching story has all the elements of a good drama, with great songs that will play on in your head long after the performance is over. A quick peek at select scenes in the Beit Lessin rehearsal room this morning looks very promising, with some terrific talents on and off stage.
Director Gilad Kimchi really knows his way around a musical, as do musical director Amir Lakner and choreographer Oz Morag. The play has been newly translated to Hebrew by Daniel Efrat, a young actor/translator who already has several theatrical translations under his belt.
The lovely and versatile Maya Dagan plays Mrs. Johnstone, burdened with too many bills, a husband who has just walked out on her, a house full of children and another one on the way. Working as a cleaning lady for the childless Mrs. Lyons (Hila Zaytoun), the two women have a heart-to-heart. She reveals that she is carrying twins, and Mrs. Lyons makes Mrs. Johnstone an offer she can ill afford to refuse: to raise one of the boys as her own.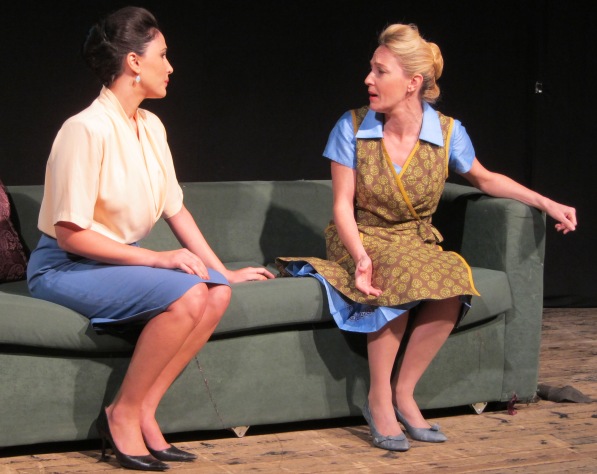 The nature vs. nurture theme is developed as the boys grow up in the course of the musical: Mickey (Nadav Nates) in the rough and ready warmth of his ne'er do well family, and Eddie (Ido Rosenberg) in the pristine perfectly planned home environment of his wealthy adoptive parents.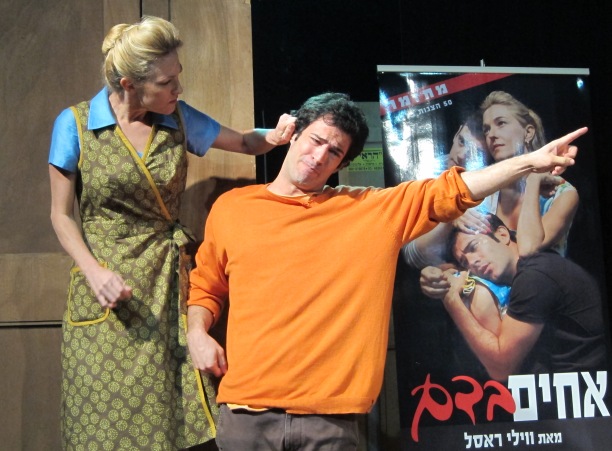 The twist here is classical, in more ways than one. As in classical Greek drama, a prophecy hangs over the heads of the two young heroes: "if twins separated at birth learn that they were once one of a pair they will both immediately die." The theme of a hero grappling with fate is underscored by the presence of a narrator in the story, who, like a Greek chorus, is there to observe and comment. Doron Tavory, an actor with a strong stage presence and wonderful voice, will be playing the role of the narrator – something to look forward to.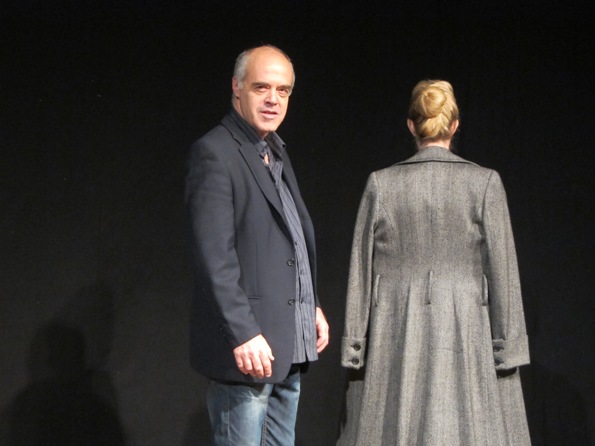 Just as in a Greek drama, knowledge of the two heroes' fate does not in any way diminish the suspense or emotional involvement in this gripping tale; Blood Brothers seems destined to capture the heart of audiences.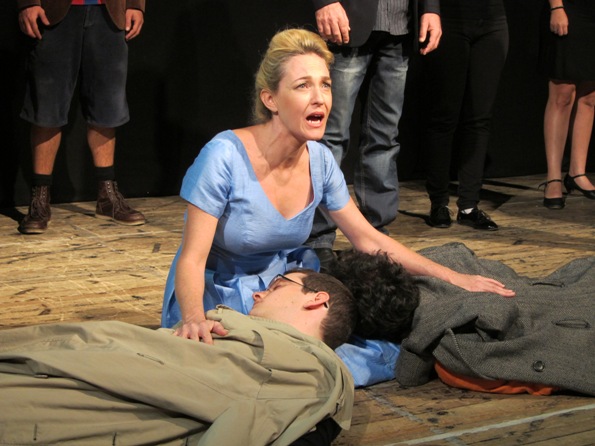 First performances will take place at the Beit Lessin Theatre, 101 Dizengof Street, Tel Aviv on the following dates: November 17 at 20:30; November 18 at 21:30; November 19 at 20:30; November 20 at 20:30; November 21 at 20:30; November 22 at 20:30. Tickets may be purchased online, or call: 03-7255333.