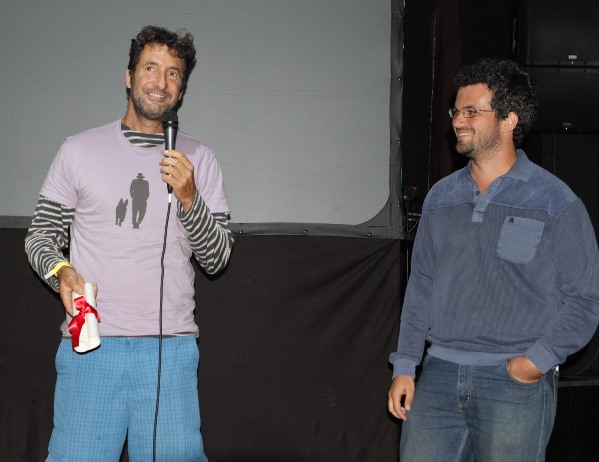 Israeli independent filmmaking received a big boost at the recent Haifa International Film Festival with the launching of Fringidaire – a program of alternative films and music that took place on Thursday, October 20, 2011 at the Beat Club in Haifa as a collaborative effort of the Haifa Film Festival, Cinema Fringe and the Holon Cinematheque.
Marat Parkhomovsky, artistic director of the Fringidaire along with Elad Peleg and Avital Bekerman, introduced the festival's first Fringidaire Knight, actor and filmmaker Gur Bentwich. In his role as Knight, Bentwich awarded the "Knight's Choice" prize to the film Babylon Blues (Israel, 75 min, 2011), directed by Gudis Schneider, Shunit Aharoni, Rony Oron and Ayelet Varshl. Bentwich explained his choice, saying: "This film doesn't look like anything, and I think that is good." Donated by Judith Shatz of "Studio Yesh," the prize includes a poster design for the winning film and a free consultation on branding the film.
Two of Bentwich's films were screened at the festival: a midnight screening of his cult classic Planet Blue, and Around Trip (2008) created with Maya Kenig and Nir Matarasso. Described on Bentwich's website as a "short film for short span audiences," Around Trip is a look at the lighter side of technology and contemporary courting techniques. The festival opened with Didi Lubetzky's subversively funny Zombie film Poisoned, followed by a performance of Nili Fink. Movies, music and the reassuring proximity of The Beat's bar set the mood for a decidedly alternative viewing experience, and the full crowd assembled for the Fringidaire seemed to approve.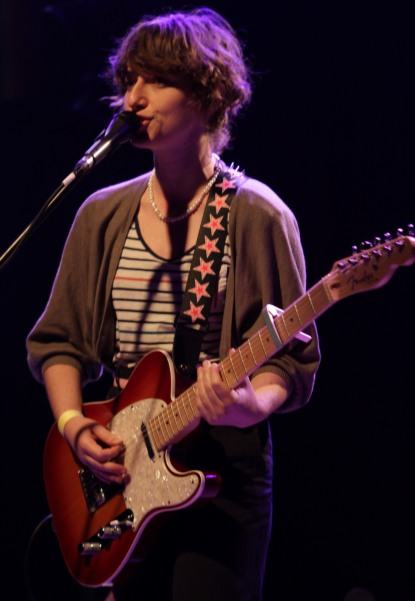 The future for independent filmmakers appears to be getting brighter; Parkhomovsky announced that Cinema Fringe will function as an alternative framework for funding low-budget independent films. The funding will consist of a grant from the Israeli Film Fund, along with equipment rental, access to editing rooms, public relations and legal services. Complete information should be available in the coming weeks on the Cinema Fringe website: www.cinemafringe.org.il.
Look forward to more fringe film action to come at the Holon Cinematheque in January, 2012, with screenings of the films shown in Haifa as well as presentations of new projects.