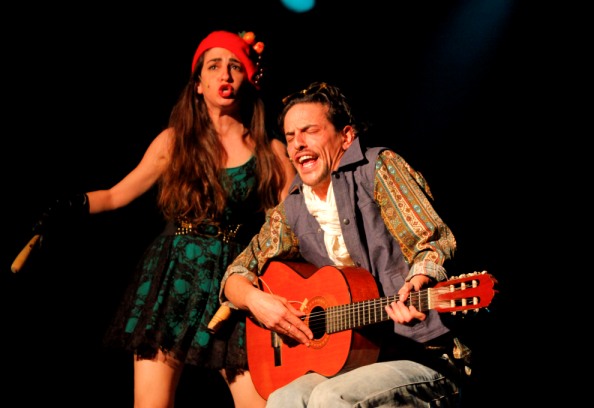 Cult phenomenon Tziporela are out with a new show – Heart Attack. Delivering irreverent & incredibly acrobatic humor in their signature, slightly surreal style of physical theatre, this time the ensemble delves into matters of the heart.
The premiere will take place on April 28, 2012 at Tzavta Theatre at 21:00.
Midnight East says:
This uninhibited, talented group can do just about everything – and they do. Tziporela started out in 2005 when ten friends, fresh graduates of the Nissan Nativ Acting Studio decided to put together a show from comic sketches they had created over the past few years. The result was Akitza Tivit (Born to Bite) – a show that almost defies definition in its combination of physical comedy, musical numbers and verbal wit.
Picking up on the nuances of Israeli popular culture – politics, entertainment, family life – nothing is sacred; they all get the Tziporela treatment. Akitza Tivit has already acquired cult stature, with a bevy of loyal fans. The members of the Tziporela Troupe are: Efrat Aviv, Dana Ivgy, Lotus Etrog, Dudu Golan, Omri Doron, Tomer Nahir Petluk, Ben Perry, Gal Friedman, Rotem Keinan, Tamara Klayngon.
Performances will take place:
April 28th, May 10th and May 19th at 21:00, Tzavta Theatre. Tickets are 130 NIS, 75 NIS for soldiers, 60 NIS for students. Tickets can be ordered online here, or the Tziporela site.