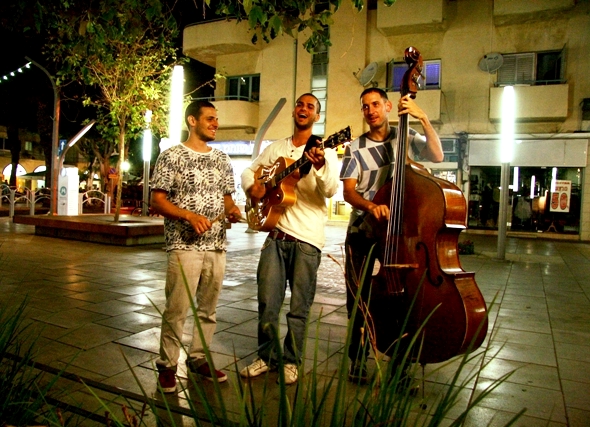 Tmuna Theatre's annual A-Genre Festival is a wild leap into the unknown, exploring forms and ideas beyond the boundaries of genre. This year, curators Yair Vardi and Nava Zuckerman invite the participating artists and audiences to look at the connections and correspondences between the personal and the wider public/political context in the sources, process and product of their art.
The festival will present two programs:
Program 1
•    Ari Teperberg & Anna Wild – the story of a friendship. Musical object theatre with fruit flags and toys. The performance was developed at the School of Visual Theatre.
•    Performance for Two Characters and a Dog – by Talia Hoffman. Performed by Gil Elhanan, Bijou and Talia Hoffman. Text: Robert Walser.
•    Choreography for A Single Spectator – by Einat Amir. This performance explores the "bystander effect," referring to emergency situations in which help is not offered to the victim, it has been documented that the larger the number of bystanders, the less likely it is that help will be offered, perhaps because each individual is then less likely to feel a sense of responsibility.
•    Naama Shendar – An exploration of the public sphere and the way we perceive urban public space, what we choose to see and what we choose to ignore. Performers: Yoni Silver, Sharon Blank, Ruti Reinich, Asaf Agent, Shiko Sinai, Einat Gantz, Yigal Forman, Ofer Amram.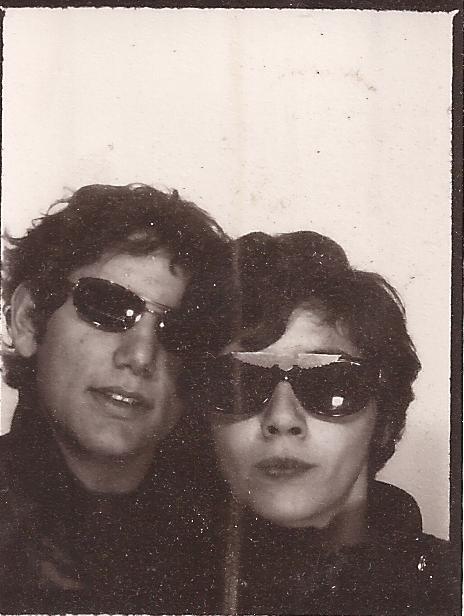 Program 2
•    Theatre by Marat Parkhomovsky, performed by Zvi Goren and Marat Parkhomovsky. Two theatre critics take the stage: one says that Israeli theatre is hopelessly fucked up; the other says that the theatre should reinvent and heal itself. One holds the critics responsible; the other says that no one cares about the critics….
•    Smadar Yaaron will present a short video segment from the second chapter of her trilogy: "Acco My Love": inspired by the life of a 42 year old woman who died in the summer of 2011, after spending most of her life addicted to drugs.
•    Private Collection – by Nitzan Cohen, performed by Nitzan Cohen, Nava Zuckerman, Yair Vardi. An encounter between creator and curators.
•    Rafi and Roy Balbirsky – interdisciplinary research into the DNA of the only males in the world with the Balbirsky name in painting, video, sound and performance.
Poetry Ltd.  a documentary about the Ktovet poetry group by Dorit Weisman, will be screened at the festival. The festival's closing event will focus on correspondences in poetry with the participation of poets Yonatan Kunda, Muhammed Ajoui, Neta Weiner, Noam Partoum, Aharon Shabtai, and others.
A-Genre Festival Schedule:
Friday, May 25, 2012
Program 1 – doors open 13:30
Program 1 – doors open 19:30
Musical Program: Trio Millionaires with Tomer Sharon – doors open 22:30
Saturday, May 26, 2012
Program 1 – doors open 13:30
Program 2 – doors open 19:30
Musical Program: Ronit Shahar – doors open 22:30
Sunday, May 27, 2012
Program 2 – doors open 13:30
Program 2 – doors open 19:30
Closing Event: Correspondences in Poetry – doors open 22:30
Tmuna Theatre, 8 Soncino Street, 03-5611211.