Sports, summer, the vicarious thrill of following your favorite teams and athletes onscreen – all the pleasures of the London 2012 Olympics will be coming your way soon on IBA Channel 1, official broadcaster of the 2012 Olympic Games in Israel. The opening ceremony will take place on July 27th and this year you can pick up your smartphone and cheer on the Israeli athletes from wherever you are: IBA Channel 1 will be broadcasting the Olympic Games on television, radio and new media.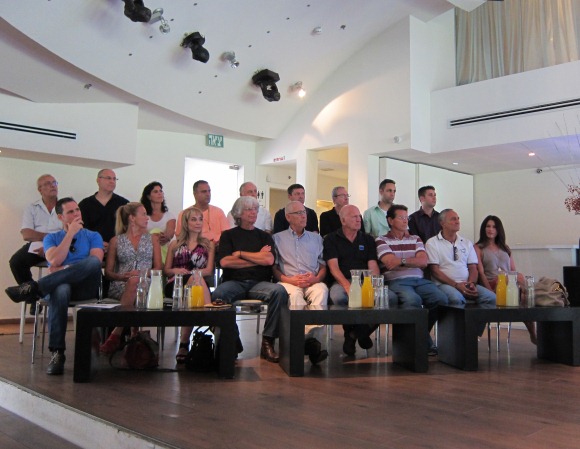 Even the non-enthusiast will find it hard to remain indifferent to the muscular bodies hurtling across the screen, and for those tough-to-please viewers, IBA announced today that they will also broadcast a late night show hosted by Eli Finish of Eretz Nehederet fame. Finish made good on his reputation as an entertainer, breezily showing up in the closing moment of this morning's press meeting to steal the show. Finish said that the format would be a comedy talk show with "surreal interviews" in the late-night slot, saying "we'll make sure to interview all those who didn't make it to the Olympics, those athletes who came in 5th or 6th and are bummed out about not being there."  After indulging in some speculation on the pre-games sexual antics going on in the Olympic Village, Finish said that they would make use of the IBA's "crazy" archive, and promised a show that would focus on fun. Sounds good to Midnight East.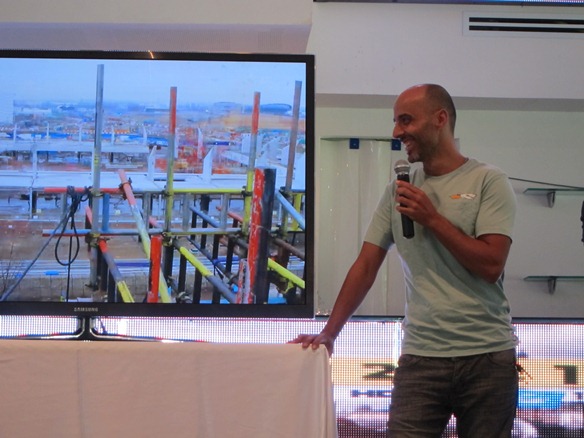 As for those readers who happen to be serious sports fans – there's a lot to look forward to with live and recorded broadcasts available on all platforms: TV, radio, internet and smartphone applications. IBA will broadcast the games in HD, and they can be viewed in HD on the internet and mobile phones as well as on television. The internet site is already up and running, with tons of background information, profiles of the Israeli athletes and a memorial to the Israeli athletes slain in Munich.
IBA will broadcast live from several different Olympic arenas simultaneously, allowing the viewer to choose which one to view online. The hyper-avid fan will be able to view multiple arenas at once on a split screen. At the end of each day, an Olympic journal will summarize the day's events, with commentary from sports experts such as Yael Arad on Judo and Dani Neuman on football. Recorded events will be available on VOD. Uri Levy, Channel 1 Sports Head, said that they followed three main criteria in planning their programming for the Olympics:
1.    Events in which Israelis are competing
2.    The three traditionally popular Olympic sports: athletics, swimming and gymnastics
3.    Sports popular in Israel: Judo, tennis, football and basketball
Check out the site http://www.iba.org.il/olympics/ (yes, it's in Hebrew but there's lots of video footage to enjoy), join the countdown to the 2012 London Olympics and don't miss the live broadcast of the opening ceremonies on July 27th at 23:00!