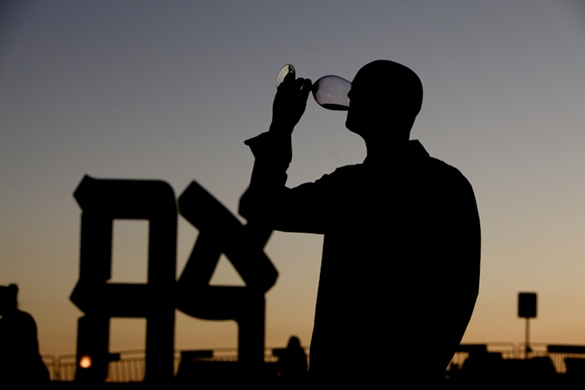 Wine and art make excellent companions, and the Israeli Wine Tasting Festival will be taking place at the Israel Museum from July 30 – August 2, 2012. Initiated 9 years ago by co-founders Avi Ben of the Avi Ben Wine Stores and Shmulik Cohen of Shahar's Drink House, the popular summer event features live music, food stalls and wine tasting from 19:00 – 23:30 in the Billy Rose Art Garden.
Thousands of visitors each summer enjoy the cool Jerusalem air and the romantic setting of the illuminated sculptures by night. Admission to the festival is 80 NIS per person, and includes a wineglass, which can be re-filled throughout the evening, as one strolls from stall to stall, learning about the different Israeli vineyards and wineries, and sampling their wares.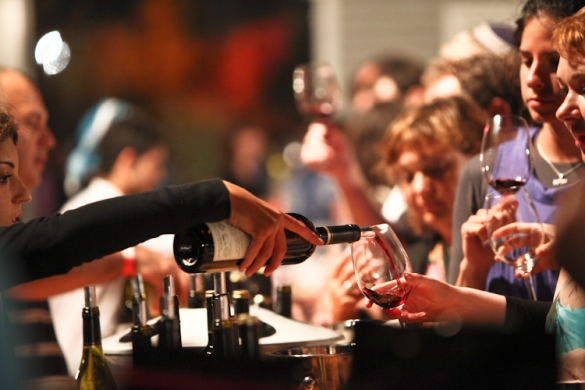 Some of Israel's most esteemed wineries will participate in the 2012 Jerusalem Wine Festival, including: Golan Heights, Tishbi, Amphora, Galil Mountains, Shilo, Tulip, Yaffo, Agur, Arza, Pelter, Lueria, 1848-Tzion, Kadesh Barnea, Mony, Odem Mountain, Boutique Hagalil, Chillag, Tanya, Binyamina, Barkan, Segal, Dalton, Granada, Gush Etzion, Ella Valley, Ventura, Recanati, Jerusalem, Mount Blessing, Vitkin, Katlav, Ferency, Tzuba and Psagot. In addition to tasting, visitors will also have the opportunity to stock up on wine for the home, at a special store selling the festival featured wines at a discount.
Tickets may be purchased online at the Israel Museum website, or call:  02-6259703