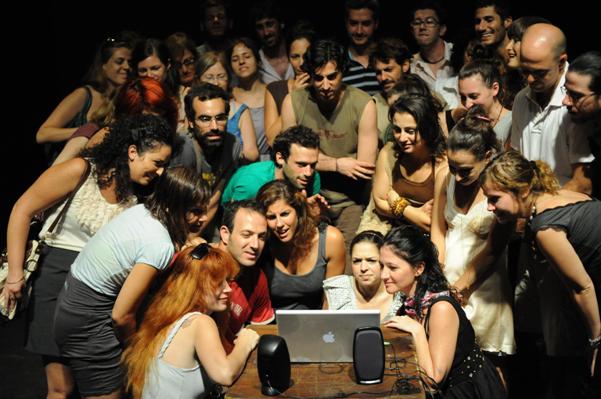 YouMake ReMake is back – tonight and tomorrow. Artists from different fields have created stage performances in response to YouTube clips, resulting in a kaleidoscopic of movement, color, fun and fascinating interpretations. The edgy, fun project conceived by choreographer Renana Raz has two editions: YouMake ReMake #1 – July 31st and YouMake ReMake #2 – August 1st, Mayumana House, 15 Louis Pasteur Street, Jaffa at 21:00.
YouTube amuses, entertains, and swallows up time like a black hole; it's a reference library, an infinitely deep well of associations, an online reflection of the contemporary collective subconscious of our time. What is YouMake ReMake? Artists (musicians, actors, choreographers) select a clip that intrigues them, and create a performance in response to the clip. Both the clip and the staged performance are presented in the program, editions #1 and #2 each feature a different line-up of clips and performances.
Enjoy one of my favorites, from dancer/choreographer and one of the most creative guys around, Hillel Kogan (the YouTube clip comes first, followed by Kogan's version featuring Inbal Yaacobi):
Tickets are 100 NIS, with a discount for YouMake ReMake Facebook Fans, soldiers and seniors at 75 NIS, and may be purchased online www.youmakeremake.com or call 1-599-555-155.