Award season is here again, and this time around it's better than ever! "It has been an excellent year for Israeli cinema," says Eitan Even, President of the Israel Academy of Film and Television. This year's competition for the Ophir Awards – the Israeli Academy Awards – numbers 29 feature films and 35 documentary films. Finalists have been chosen for seventeen award categories, including Best Feature Film, Best Documentary Film, Best Director and more.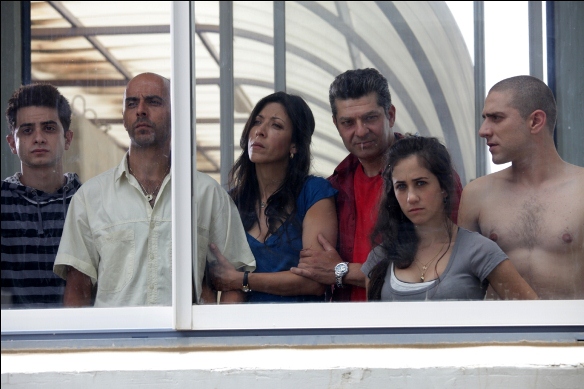 This year, a new category has been introduced to the Ophir Awards: "Best Fringe Film". Eligible for this category are films that were either independently produced or films that received fewer than one million shekels from film foundations. Creators of these films could choose to enter eligible films either in the Best Fringe Film category or in the regular Best Feature Film category; only nine chose to enter the Fringe category. This year's winner for Best Fringe Film was announced today: Joe + Belle, produced by Roni Kedar and Amir Fishman. Joe + Belle will compete against the five finalists for Best Feature Film for the chance to participate in the Oscar Awards for Best Foreign Film.
The 2012 Lifetime Achievement Award goes to screenwriter Eli Tavor, of 1970s and 1980s cult classics Eskimo Limon ("Lemon Popsicle"), Charlie Ve'hetzi ("Charlie and a Half") and Alex Chole Ahava ("Lovesick Alex").
The award ceremony announcing the winners will take place this September – date and place TBA.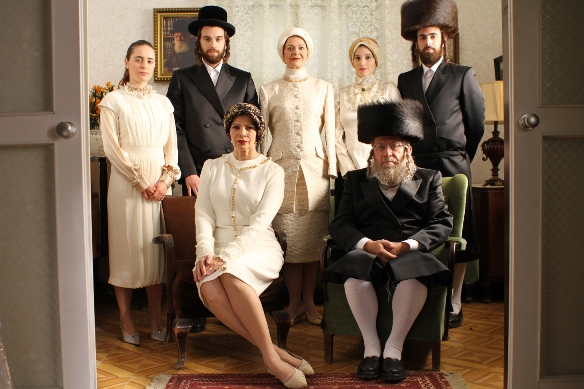 2012 Ophir Award Finalists
Best Feature Film
The Ballad of the Weeping Spring – Producers: Haim Sharir, Moshe Edery, Leon Edery
God's Neighbors – Producer: Mark Rosenbaum
The World is Funny – Producers: Talia Kleinhendler, Moshe Edery, Leon Edery
Fill the Void – Producer: Assaf Amir
Rock the Casbah – Producers: Michael Sharpstein, Moshe Edery, Leon Edery

Best Fringe Feature Film
Joe + Belle – Producers: Roni Kedar, Amir Fishman
Best Documentary Film
Ameer Got His Gun – Producer: Saar Yogev, Director: Naomi Levari
Life in Stills – Producer: Barak Heiman, Director: Tamar Tal
One Day After Peace – Producer: Erez Laufer, Directors: Miri Laufer, Erez Laufer
Six Million and One – Producers: David Fisher, Irit Shimrat, Director: David Fisher
The Law in These Parts – Producer: Liran Atzmor, Director: Ra'anan Alexandrowicz
Best Director
Eran Kolirin – The Exchange
Meni Yaesh – God's Neighbors
Shemi Zarhin – The World is Funny
Rama Burshtein – Fill the Void
Yariv Horowitz – Rock the Casbah
Best Actor
Uri Gavriel – The Ballad of the Weeping Spring
Roy Assaf – God's Neighbors
Eli Finish – The World is Funny
Yosef Carmon – Epilogue
Gal Toren – Up the Wrong Tree
Best Actress
Sharon Tal – The Exchange
Assi Levy – The World is Funny
Asia Neifeld – Room 514
Rivka Gur – Epilogue
Hadas Yaron – Fill the Void
Best Supporting Actor
Alon Aboutboul – The Dealers
Dov Navon –The Exchange
Gal Friedman – God's Neighbors
Danny Steg –The World is Funny
Chayim Sharir – Fill the Void
Best Supporting Actress
Rotem Zussman Cohen – God's Neighbors
Naama Shitrit – The World is Funny
Irit Sheleg – Fill the Void
Sarit Vino-Elad – By Summer's End
Khaula Al Haji-Daibsi – Rock the Casbah
Best Cinematography
Amnon Zlayet – The Ballad of the Weeping Spring
Shai Golman – The Exchange
Yaron Scharf – The World is Funny
Asaf Sudri – Fill the Void
Sharon Meir – Up the Wrong Tree
Best Screenplay
Assi Dayan – Dr. Pomerantz
Meny Yaesh – God's Neighbors
Shemi Zarhin – The World is Funny
Rama Burshtein – Fill the Void
Gur Bentvich – Up the Wrong Tree
Best Editing
Arik Leibovitch – The Exchange
Asaf Korman – God's Neighbors
Einat Glaser-Zarhin – The World is Funny
Sharon Elovic – Fill the Void
Maya Kenig – Up the Wrong Tree
Isaac Sehayek – Rock the Casbah
Best Casting
Michal Elias – The Ballad of the Weeping Spring
Meny Yaesh – God's Neighbors
Orit Azulay – The World is Funny
Michal Koren – Fill the Void
Galit Eshkol – Up the Wrong Tree
Best Production Design
Dror Elhadad – The Ballad of the Weeping Spring
Miguel Merkin – The Exchange
Yoel Herzberg – The World is Funny
Uri Aminov – Fill the Void
Ariel Glazer – Rock the Casbah
Best Costume Design
Debora O'Hana – The Ballad of the Weeping Spring
Maya Mor – The Dealers
Doron Ashkenazi – The Exchange
Li Alembik – The World is Funny
Chani Gurevich – Fill the Void
Best Makeup
Meirav Horovitz Bouchoucha – The Ballad of the Weeping Spring
Liat Sheinin – The Dealers
Maya Gerstel – The World is Funny
Eti Ben Nun – Fill the Void
Sigalit Grau – Rock the Casbah
Best Original Music
Mark Eliyahu – The Ballad of the Weeping Spring
Ran Shem Tov – The Dealers
Shoshan – God's Neighbors
Jonathan Bar-Giora – The World is Funny
Assaf Amdursky – Rock the Casbah
Best Original Soundtrack
David Lis, Gil Toren – The Ballad of the Weeping Spring
Gil Toren, Erez Eini Shavit– The Exchange
Asher Milo, Aviv Aldema – The World is Funny
Moti Hefetz, Aviv Aldema – Fill the Void
Michael Legum, Avi Mizrahi, Gil Toren – Rock the Casbah