The Desert Sounds festival will celebrate Israeli music for five days at the Ben Gurion Center in Kibbutz Sde Boker, from December 12 – 16, 2012. Now in its 15th edition, the festival creates dialogues between musicians and forms that might not otherwise meet onstage, presenting the music before a wide audience in the enchanted atmosphere of desert nights. Artistic director Michael Wolpe opens the festival to a diverse range of musical styles, and to all listeners, with free performances in the festival tent every night in addition to the concerts in the hall.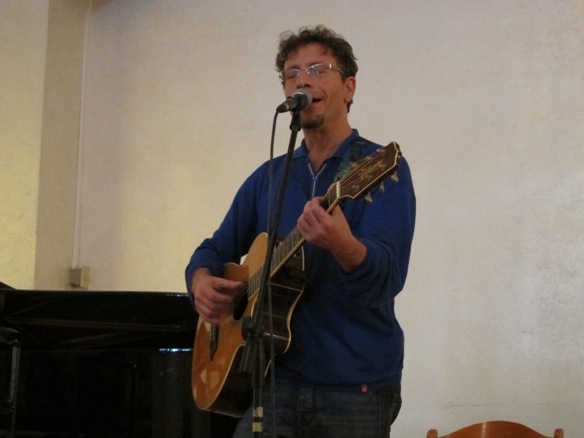 Desert Sounds 2012:
Wednesday, December 12th
17:00 Meitar Ensemble – Chamber Music with a difference – debut performance of  new works by Arie Rufeisen and Haim Permont, as well as Johannes Brahms.
19:00 Shai Sobol – Home Play – FREE performance. New guitar arrangements of Israeli songs with touches of flamenco, Ladino, jazz, rock and classical influences.
20:00 Meir Banai & Meitar Ensemble – Like a Calm Lake – new arrangements to Banai's song, created for the festival.
22:00 Eran Tzur & Meitar Ensemble – On Nights of a Full Moon – festive launch of Tzur's new album, in an evening artistically directed by Amit Dolberg; conducted and musically directed by Ziv Kojokaro.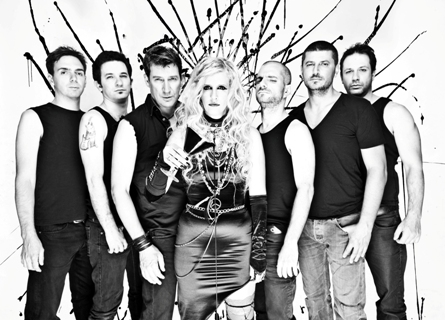 Thursday, December 13th
17:00 The Symphony Orchestra of the Jerusalem Academy of Music and Dance – Young Classical Spirit – works by Haim Alexander, Debussy and Dvorak. Soloist: Hila Ofek, harp.
19:15 J'Ali Ensemble  – Party in the Square – an Afro-Jerusalem dance party with a great band that will get everyone in the groove.
20:30 Hayehudim – energies rise and the volume goes way up with a rock performance bringing the best of Hayehudim to the stage at Sde Boker.
22:30 MarshDondurma – Free performance – taking the dance party out to the square this 15 member band will have everyone moving to the beat.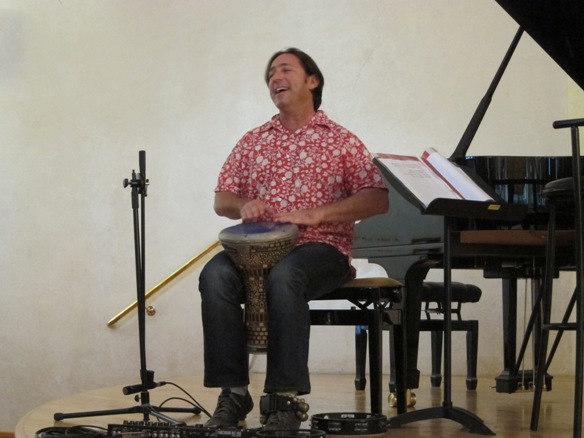 Friday, December 14th
11:00 Nitza Shaul – Pictures at an Exhibition – a family concert of Mussorgsky's beloved work, conducted by Alex Wasserman, in Maurice Ravel's orchestration performed by the Ramat Gan Symphony Orchestra, with actress Nitza Shaul.
17:00 Israeli Chamber Orchestra – Symphony of Sounds. Works by Beethoven, Itay Shetrit, Ziv Kojokaro and Michael Wolpe, conducted by Ziv Kojokaro with soloist Amit Dolberg on piano.
19:30 Chen Zimbalista & Emil Aybinder – The Magic of the Balkan. FREE performance in the square. Zimbalista is a virtuoso performer with amazing energy and sunny spirit.
21:00 Knessiyat HasSchel (The Church of Reason) – the rock band performs their hits accompanied by a string quartet and wind instrument.
22:30 Tziporela Ensemble – Akitza Tivit (natural sting). Biting humor, acrobatic mayhem and dazzling wit – an incredibly talented 9 person ensemble.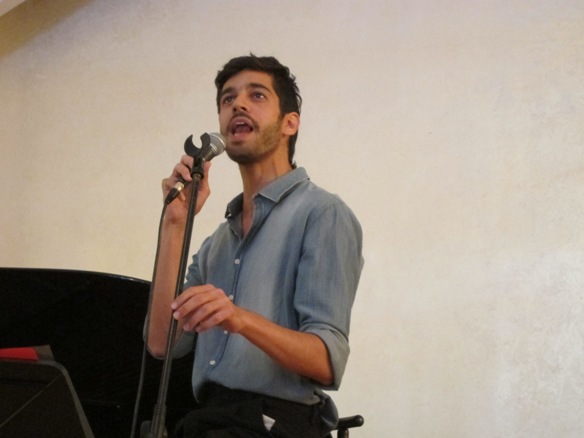 Saturday, December 13th
11:00 The Revolution Orchestra – Peimot (Heartbeats) – a performance for the whole family by Amit Erez and Zohar Sharon, performed by the Revolution Orchestra, conducted by Roy Oppenheim. Actor Guy Messika will perform and host.
17:00 Cain and Abel – a chamber opera by Eteri Kourbanov, based on a poem by Natan Alterman. 5 actor/singers, 4 musicians, and one dancer, conducted by Meir Briskman. Opening: pianist/composer Ido Shirom with a new piece for piano.
19:15 Yoram Taharlev – Musical Standup, FREE performance in the square.
20:30 A Tribute to Haim Hefer – "Gal Noseh Mazkeret" – with singers Shay Gabso, Aya Korem, Hanan Ben Simon, Yosef Buchnik, Anna Shpitz and Meirav Hazan and the Beer Sheva Israeli Symphony, conducted by Doron Solomon.
22:30 Songs of Mony Amarillio and Rachel Shapira – FREE performance in the square, performed by the singers workshop of the Jerusalem Academy of Music and Dance, artistically directed by Michael Wolpe.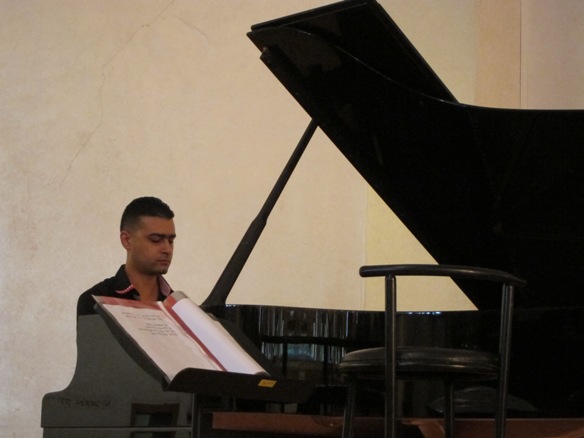 Sunday, December 16th
17:00 Choral Marathon – the Naama Choir, conducted by Pnina Inbar and the Ihud Choir, conducted by Ronen Borshavsky.
19:15 The Fairuz You Have Never Known – a journey into the repertoire of the beloved Lebanese singer and popular Arabic music with pianist Nizar Elkhater, Ataf Basharat on Qanun, Alexandra Gordinsky on flute, and singer Sonia Massoud.
20:30 Yasmin Levy – Ladino Enchantment – festive closing concert with the Netanya Chamber Orchestra conducted by Yaron Gottfried, with guests singer Yasmin Levy and pianist Nizar Elkhater.
The full program is available in Hebrew on the festival site.  For additional information call: 08-6564109, and tickets may be ordered online or call 08-6564121.