It's never too soon to party! Purim is coming, let the celebrations begin! Here are Midnight East's recommendations: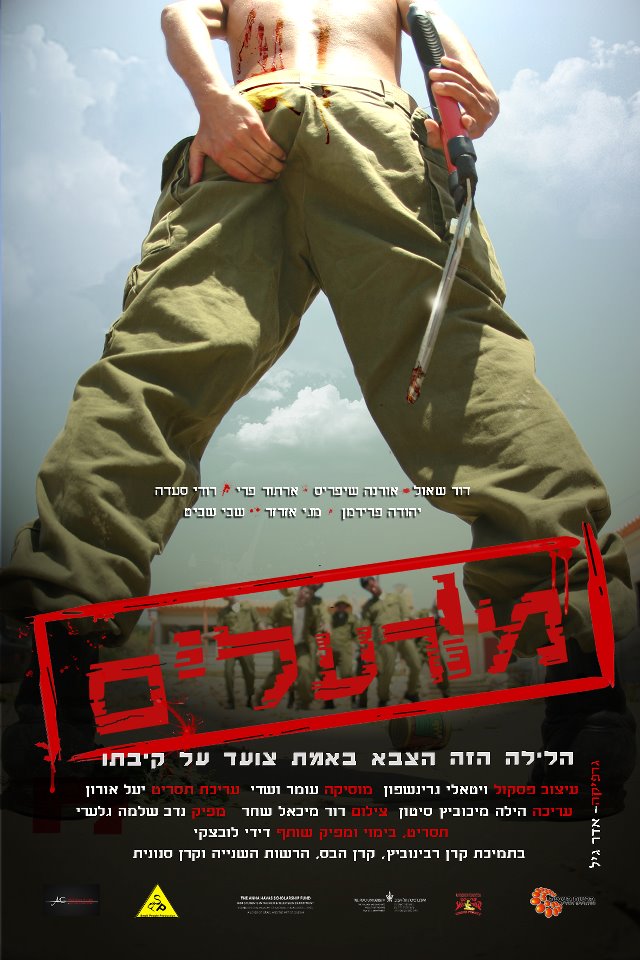 Israeli zombies, anyone? Head out to the Poisoned – Zombie Party at Altenueland (41 Ben Yehuda St, Tel Aviv) on Saturday, February 23rd. The fun will begin at 19:30 with a screening of the animated short Loof by Dudi Rubin and Daniel Sasson, followed by a screening of Poisoned, by Didi Lubetzky, a zombie comedy about IDF soldiers, with plenty of blood and gore, as well as an irreverent look at Israeli culture. Come in zombie costume and get discounts on beer & chasers till 22:00! If you haven't come appropriately attired and made up, a makeup artist will be on hand for instant transformation. Link here to the facebook event page.
Later the same night, the 4th annual Zombie Walk will kick off at 21:00 from the corner of King George St. and Ben Zion Blvd.
Traditional can be terrific, so don't miss out on the Holon Adloyada Purim Parade on Sunday, February 24th. Read all about it here.
THURSDAY, FEBRUARY 21ST:

TEL AVIV
The spirit of Doppelganger week lives on at  The Bootleg (48 King George Street Tel Aviv) with crew 1984 80s Look Alike party – come dressed as your favorite 80s celebrity. Onstage – the one and only Talulah Bonet! Party starts at 23:00, 50/70 NIS, discounts till 12:30. FB event page.
Mi casa su casa – Maria Kong offers an artsy alternative with DJ, art exhibition, installations, video and more. Starting at 20:00 on 7 HaAhim Mislavita Street Tel Aviv, 50 NIS includes one free drink! FB event page.
FRIDAY, FEBRUARY 22ND:

TEL AVIV
Radio FM 88 will celebrate at Jaffa Port with live music from great bands – Boom Pam, Portrait, Uri Banai & Nir Friedman, The Heeby Gee Bees Blues Band, Sumsum, Sis and the Radical Brothers  and more carnivalesque fun, starting at 12:00 in Warehouse 1, 2nd floor – admission FREE!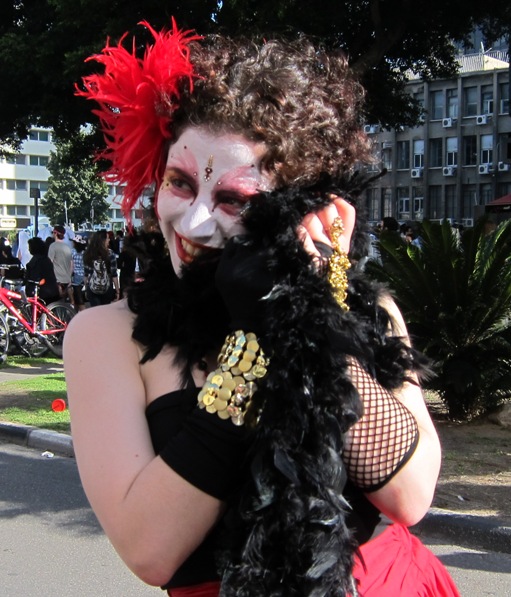 Tel Aviv Purim Street Party on Shaul Hamelech Blvd, starts at 12:00! Costumes, DJs, and colorful fun!
Silver space suits and starships are the theme as Midburn, the Middle East community of Burning Man, celebrates at The Zone (13 Harechev Street Tel Aviv), 21:00. Tickets 60/100 NIS.  Party profits will be donated to sponsor artists presenting at the annual Midburn Event.  FB event page.
Tsuzamen (25 Lilienblum Street, Tel Aviv) will host a free Purim Jam starting at 19:00. FB event page.
The Groovatron will be performing at Tmuna (8 Soncino Street, Tel Aviv) at 22:30. FB event page.
Girls Love Hip Hop at Levontin 7 – first 20 women admission free, doors open at midnight, 50 NIS/40 NIS till 12:30,  must bring ID. FB event page.
HAIFA
Take a trip to Neverland at The Beat (124 Hanassi Blvd Haifa) starting at 21:00! FB event page.
SATURDAY, FEBRUARY 23RD:
TEL AVIV

Movie hits live show – Benedikt and Guests at Shvil Hamifal 5, building 4 Tel Aviv, starting at 22:00. Live performance of the best soundtracks! Benedikt will host Ram Orion, Sun Tailor, Maya Johanna Menahem, LFNT, RPS Surfrs, Oran Reznik, Shlanda Ramone and dancers & DJs galore. 40 NIS with attending until 23:00/50NIS. FB event page.
Prog Purim at the Ozen Bar (48 King George Street, Tel Aviv) with Bubble Bath performing covers to Frank Zappa, Jethro Tull, Genesis, King Crimson and more…FB event page.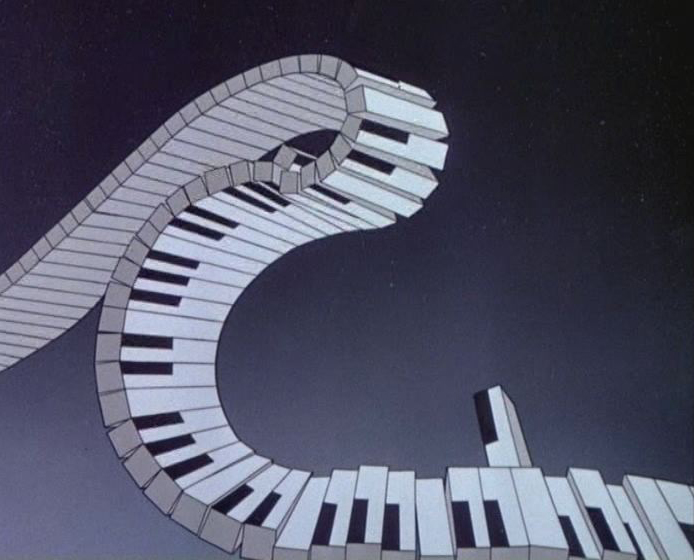 Films for kids at the Tel Aviv Cinematheque throughout the holiday from February 23rd – 25th.
JERUSALEM 
Dance with Oy Division at the Avram Bar (97 Yaffo Street) at 21:30. 50 NIS/40 NIS students. FB event page.
Ein Kerem Purim Party with Sumsum, DJ Eitan Hasid – Wild Wide World, and more at the community center (2 Hama'ayan Street, 02-6421539 ) starting at 16:00. 40/50 NIS. FB event page.
SUNDAY, FEBRUARY 24TH: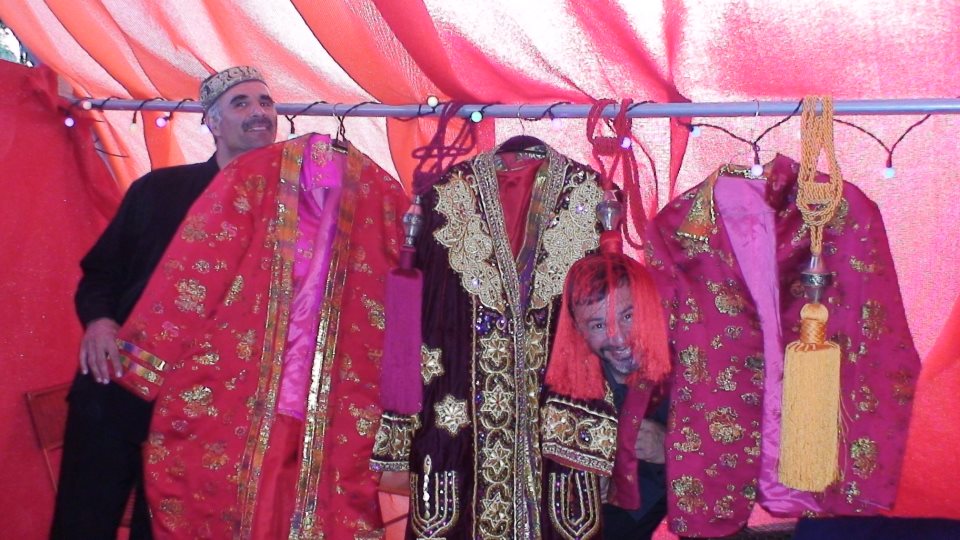 TEL AVIV
Alaev Family at The Zone (13 Harechev Street, Tel Aviv) at 21:00. Catch the Bukharan Groove before they go on tour! FB event page.
A tribute to tuba player cartoonist Gerard Hoffnung at the Tel Aviv Cinematheque (2 Sprinzak Street) at 11:00, 40 NIS. The Halas & Batchelor collection of clips from Hoffnung's work will get you into the proper Purim mood!

Hip Hop Circus at Levontin 7 starting at 23:00, 30 NIS.
JERUSALEM
Jerusalem Fete Persian style at Mazia House (18 Mesilat Yesharim) starting at 20:30 with drinks, followed by more drinks, the Secular Yeshiva and the Me'urav Yerushalmi band, music from Laissez Passer – and if you want to get really kinky, come early for the Megillah reading at 18:45! Tickets 30 NIS on the Magid Project site. FB event page.
On the Mountain – Bezalel famous Purim Party on Har HaTzofim – 3 music arenas, many many DJs, Talulah Bonet, burlesque and circus arts! It all starts at 23:00! 60/100 NIS.
MONDAY, FEBRUARY 25TH: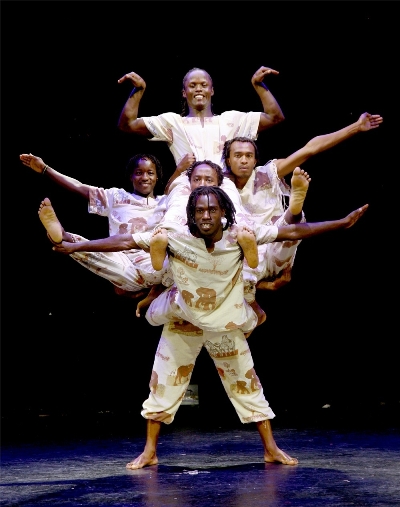 JERUSALEM
Huge happy happening for the whole family at Kikar Safra in Jerusalem on Shushan Purim from 12:00 – 16:00. Rinat Gabai, Shai & Roee, Psik Theatre, and KumKum Theatre, as well as street performers, circus arts, flamenco dancers, Irish step dancers and more! Admission FREE!