Users and abusers, the digital revolution has made us all players in a game whose rules and arena are constantly being re-defined; for every answer or innovation, a multitude of questions, uses and abuses instantly appear and it can be hard to keep up, much less get a sense of the big picture. It's a gigantic group photo, and you're in it too. What does it look like? Click: Print Screen.
"It started as a film festival focused on films that depict the connected generation," said Lior Zalmanson, founder and artistic director of Print Screen, a festival that critiques, chronicles, and is also an active participant in the ongoing digital revolution. Now in its third edition, the festival will take place at the Holon Mediatheque from April 17 – 20, 2013. Over time, Print Screen has expanded and enhanced its scope, refining and re-defining its aims. While initially, Zalmanson said, "the content was 80% panel discussions and screenings of documentaries, presenting a critical view of  digital culture," he sees the festival as "a creative festival that creates a culture and builds a community of artists, designers, technologists and filmmakers."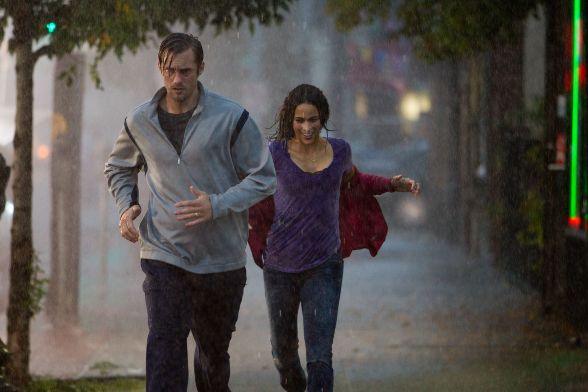 In an interview with Midnight East, Zalmanson said, "We will not limit ourselves to film," and further explained, "we're talking about moving image experiences." These, as reflected in the festival program, are many and varied, ranging from Copy Left, an exhibition of video art compilations of found footage; Ladies and Gentlemen Final Cut – a recycled film made of scenes from 450 different movies; and feature films such as Compliance and My Name is Janez Janša; to a live game screening in the presence of an audience, and Right Arrow, an exhibition of side-scrolling video games.
The explosive synergy of art and technology will be explored on many different levels throughout the festival. The festival's theme, User/Abuser, refers to "how we master technology while technology masters us," explained Zalmanson, "the dual relationship between developers (who are a distinct group of people) and users. Then, there is a third group, hackers. We see hackers as cultural heroes. Opening night will feature artists as hackers, international guest artists Evan Roth  and Johannes Grenzfurthner will present their art work as an act of hacking."
"Hacking," said Zalmanson, "is taking apart the system, understanding what makes it work, and re-assembling it. How it is re-assembled depends on the hacker's intention."  Australian hard rock band AC/DC blasting full volume from a high-security nuclear facility in Iran would be one example of re-assembly, with the probable intention of doing harm. "Another way of re-assembling is improving it," said Zalmanson, "making it more accessible, like creating a knowledge base. Or, it can be something funny or clever that makes a statement, exposes something." This is the aspect of hacking explored in Print Screen, hacking as a form of art and political activism.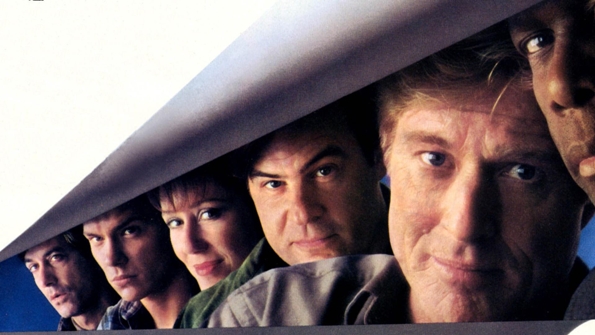 Print Screen aims not only to present the current state of art, film, technology and their interactions, but to be an active agent, engaging an audience that will develop into a community. The Art and Technology Unconference, that will take place on Friday, April 19th, was planned with this goal in mind. The unconference is an egalitarian framework that has become more and more common, in which all participants are expected to present as well as listen to other speakers. "We really want people there who are active artists and technologists," Zalmanson explained, "to talk and find some common ground, to build a community."
You don't have to be an artist, activist or technologist to enjoy Print Screen, there is something for everyone: film screenings, lectures, exhibitions, workshops on Modding and making robotic toys for kids. Gaming will take a more prominent place in this year's festival, with Right Arrow, an exhibition of side scrolling games. Once very popular (Mario, Sonic), these games began to fade out of cultural consciousness once 3D animation came into vogue, but as Zalmanson points out, "independent gamers are still creating them with enthusiasm." An exhibition of a collection of games by independent developers from Canada, Norway, USA, and Israel will be on display in the foyer of the Holon Mediatheque.
Exploring the connections and boundaries of film and gaming will be a live game performance and screening on Saturday at 16:00 in the small amphitheatre. "I'm not sure it's going to be a quiet screening," said Zalmanson, suggesting that audience members might be calling out to the players, cheering them on or otherwise commenting on the action, "will it look more like a film event or a sporting event?"
"The closing night event is a very abusing sort of… experiment," Zalmanson reflected, "an abuse of the film Modern Times by Charlie Chaplin. The audience will have headseats. Two DJs – Avihai Partok and TUBI have prepared alternative soundtracks to film, and the audience will be able to choose between the two."
The full program, tickets and other information is available on the Print Screen website, and you can follow PrintScreen on facebook. Stop by the 8bit pre-Print Screen part at Har Sinai on Wednesday, April 10th at 21:00, connect to the event page here. Holon Mediatheque, 6 Golda Meir Blvd, Holon, 03-5021555.