Tel Aviv's 24th Jazz Festival is fast approaching, with three days of the world's best jazz musicians coming together for one of Israel's most revered and important music events. Musical directors Nitzan Kremer and Barak Weiss have planned a world-class lineup to take place at the new Tel Aviv Cinemateque on May 29th – 31st.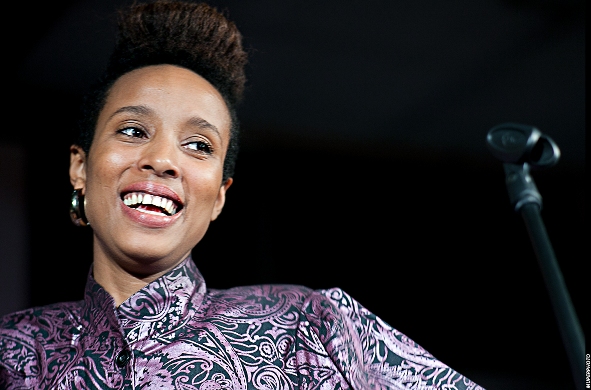 Over the years, Tel Aviv's annual jazz festival has gained a reputation both locally and abroad for hosting some of the scene's most well established musicians and collaborations. More than anything, the event has become a must-see for anyone who considers themselves a fan of the ever-evolving art and vibrancy of jazz.
And… the stars! There are so many brilliant musicians in this lineup, some international and many home grown. It's just another reminder that when it comes to jazz, Israel is feeding its budding musicians the right stuff for total musical domination. "If Tel Aviv were a genre of music, it would be jazz", remarks Tel Aviv's mayor Ron Huldai. "Colourful, vibrant, unexpected, ever-influenced and influential – such is jazz, and such is Tel Aviv." The mayor has spoken folks. Without further ado, some highlights from this year's lineup: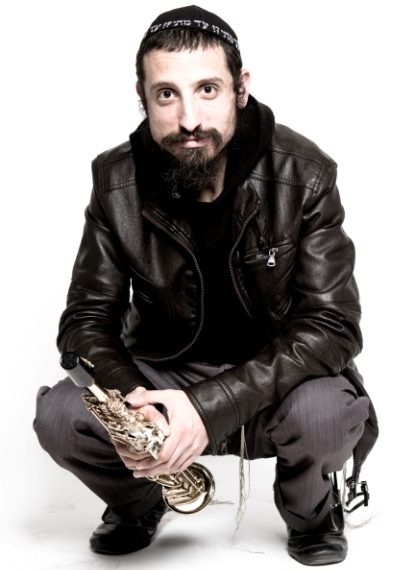 Daniel Zamir Quartet: Paying homage to the world famous musical 'Fiddler on the Roof', the classic Jewish tale, renowned saxophonist Zamir and his quartet have composed their own versions of well-known pieces to be presented for the first time at this year's festival. Zamir himself is one of the country's most important musicians, combining a distinctly Jewish flavor with spectacular sax solos. His equally impressive quartet is comprised of Nitai Hershkovitz on piano, Gilad Abro on contrabass, and Amir Bresler on drums. Their concert will take place on Wednesay, May 29th at 8:00pm on stage 3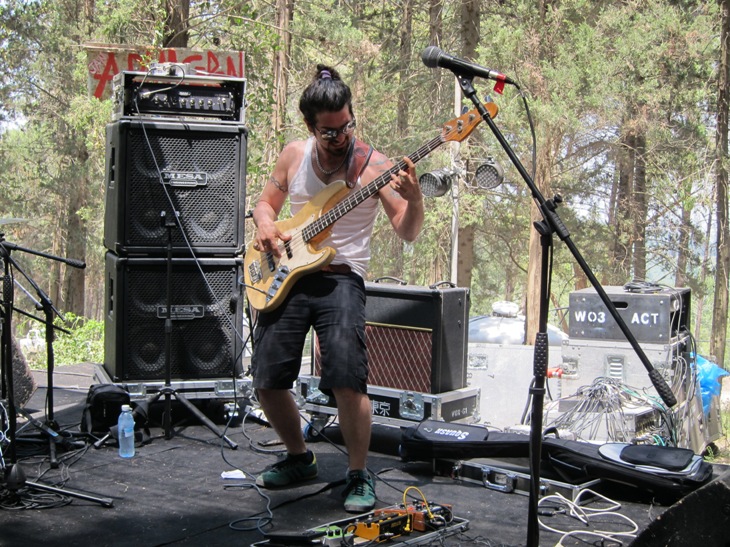 Corey Wilkes Quintet with Greg Spero: Chicago Groove, could you be any cooler? Trumpet master Corey Wilkes and pianist Greg Spero are two of Chicago jazz scene's most promising young stars. With a combination of classic jazz, groove, hip-hop and electronic infused with a feisty Latin motif, these two embody the wonderful transformations and collaborations jazz and groove have made over the years. They are joined by Asaf Hakimi on contrabass, Roi Oliel on drums, and Gilad Zuborski on percussion. Catch these guys on Wednesday, May 29th at 8:30pm on stage 1
Chihiro Yamanaka Trio: Japan has a good track record for young, female piano virtuosos, and Yamanaka is no exception. A Japanese native with a degree from the Berklee College of Music in the USA, she is a critically praised piano master with a DownBeat magazine award for Outstanding Performance as only one mark in her extensive resume. Oh, and she's also considered the most successful jazz music in all of Japan. Don't miss her extraordinary piano performance together with Gilad Abro on contrabass and Amir Bresler on drums on Wednesday, May 29th at 10:30 on stage 3.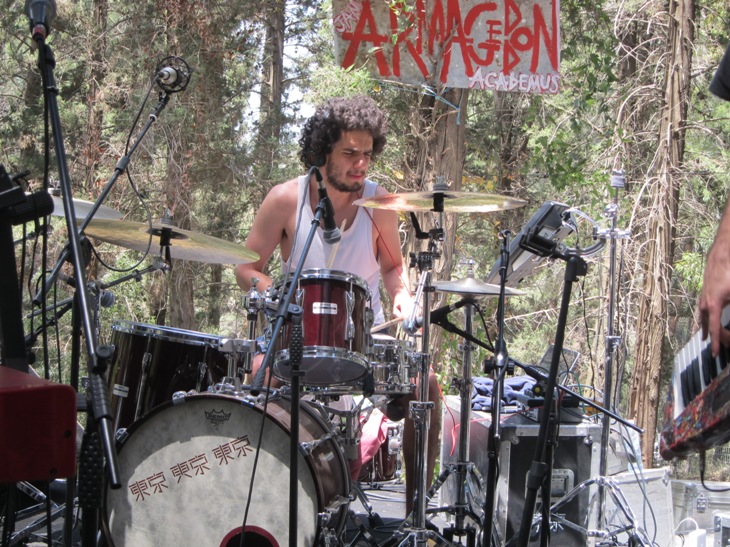 Irit Dekel and Eldad Zitrin: jazz singer Irit Dekel and composer and pianist Eldad Zitrin will be performing songs from their debut album: a modern, ethnic take on jazz standards from the 50s and 60s. The collaboration between Dekel's gentle singing voice and Zitrin's composition and piano work is much anticipated. They will be joined by Yorai Yaron on contrabass, Naaman Tal on guitar, Erez Monek on drums, and Aviva Aliev on Arab violin on Thursday, May 30th at 8:00 on stage 3.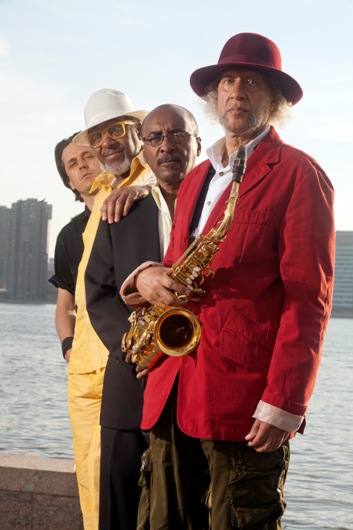 Gary Bartz Quartet: a few names relating to Gary Bartz: Mccoy Tyner, Miles Davis, John Coltrane, Art Blakey… shall I go on? Apart from being obviously legendary, having not only witnessed but also helped create jazz as we know it, and having one of the best afros of all time in the 70s, Gary Bartz is one of the most amazing alt and soprano saxophonists I have ever had the pleasure of hearing. He has produced over forty solo albums and over 200 as a guest artist, and has a Grammy under his belt. This will be his first time in Israel performing with his permanent quartet: Barney Mcall on piano, Jimmy King on contrabass and Greg Bandy on drums. Don't miss this show on Friday, May 31st at 9pm on stage 3.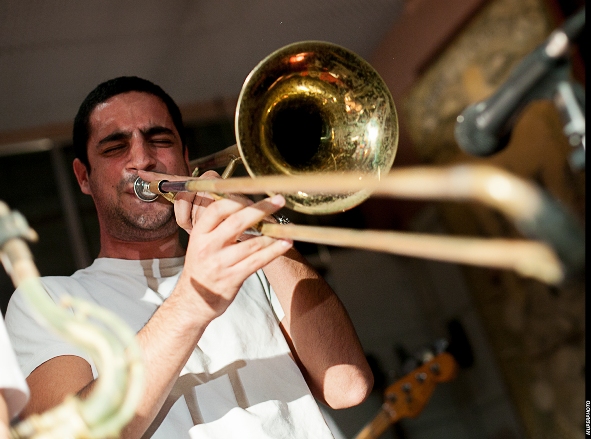 Ester Rada: Rada is probably the coolest thing to happen to the Israeli music scene recently, selling out shows and putting on such energy filled performances that it physically requires one to get up and dance. Joined by an ensemble of 7, including three wind instruments, Rada is definitely on her way to greatness. Her performance at the festival will include original material and a few pieces in memory of Nina Simone, one of Rada's inspirations. Her totally awesome ensemble includes Ben Hoza on guitar, Michael Guy on contrabass, Lior Rambo on keyboard, Dan Mayo and Inon Peretz on trumpet, Gal Dahan on saxophone and Mayan Milo on trombone. They'll be performing on Friday, May 31st at 11:30 on stage 3.
For the full line-up, times and dates, visit the Tel Aviv Jazz Festival website, and find them on facebook.