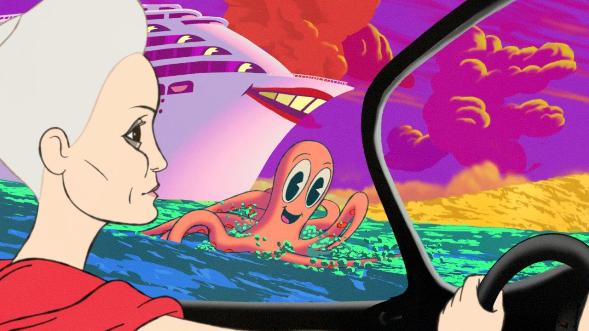 Director Ari Folman and the creative team of The Congress will be making their way to Cannes, where the film will open the prestigious Director's Fortnight. Going to Cannes with Folman are: producer Eitan Manzuri, production manager Shirly Herman, animation director Yoni Goodman, art director David Polonsky, editor Nili Feller, visual & effects artist Roy Nitzan, soundtrack designer Aviv Aldema, and actors Robin Wright and Danny Houston.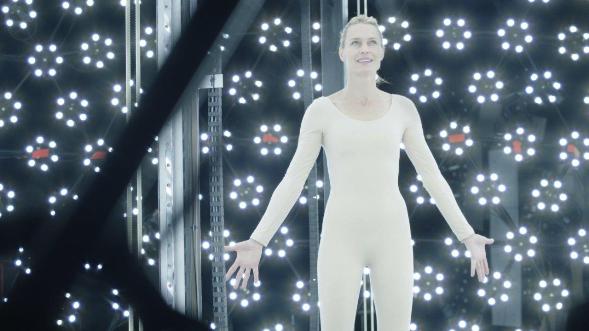 The schedule for Cannes will be:
Thursday, May 16th
9:00 Press screening of The Congress at Theatre Croisette (50 La Croisette), followed by a Q & A session with director Ari Folman.
19:00 The Congress premiere screening at Theatre Croisette in the presence of director Ari Folman, actors Robin Wright and Danny Houston, and the film's creative team.
Friday, May 17th
14:00 The Congress – screening at Le Raimu (Avenue de la Borde, La Bocca)
19:30 The Congress – screening at Studio 13 (23 Avenue du Docteur Picaud)
Saturday, May 18th
22:30 The Congress – screening at Arcades 1 (77 Rue Félix Faure)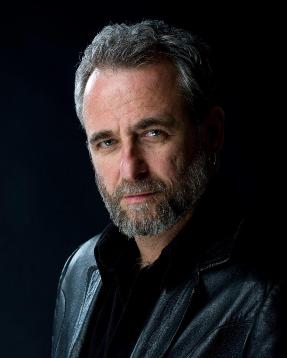 Ari Folman creatively adapted The Congress from a speculative novel by Stanislaw Lem. The film's protagonist is an aging actress (Robin Wright) who signs a post-digital Faustian contract with a film studio. Playing on the constantly shifting and increasingly blurred borders between the real, the virtual and the fictional, Robin Wright portrays herself in the film, selling the rights to her film persona to a studio. A full body imaging of the actress will be digitized to create a digital actress, keeping her eternally young, yet giving complete control of her persona to the studio.
Cool and creepy concept, with a dizzy sense of mise en abyme, the film is equal parts live action and animation. The live action was shot in California and the animation was designed, created and produced in Israel by the same team who made Waltz with Bashir, director of animation Yoni Goodman and art director David Polonsky, who oversaw both the animated and the live action parts of the film. Eitan Mantzuri produced the film together with Ari Folman, in the context of a co-production of six European countries.
The Congress (Israel/Germany/France/Belgium/Poland/Luxemburg, 2013, 123 min)
Written and directed by Ari Folman; Producers: Eitan Manzuri, Ari Folman; Animation director: Yoni Goodman; Art director: David Polonsky; Editing: Nili Feller; Cinematography: Michael Engelrat; Soundtrack design: Aviv Aldema; Original music: Max Richter; Starring: Robin Wright, Harvey Keitel, Jon Hamm, Paul Giamatti, Danny Houston and Kodi Smit-McPhee