Here's what I love about The Wolverine, this summer's latest installment of the X Men saga: Hugh Jackman, and it's not just the abs. The physique does have something to do with it, although it's a question of intention rather than DNA. Jackman, reprising the role for the nth time, commits to the character in every way: bulking up for the part by eating six meals a day to gain 25 pounds of muscle, and certainly nothing says 'I believe in this character' like stepping up as producer for the second time (Jackman also had production credits on X-Men Origins: Wolverine).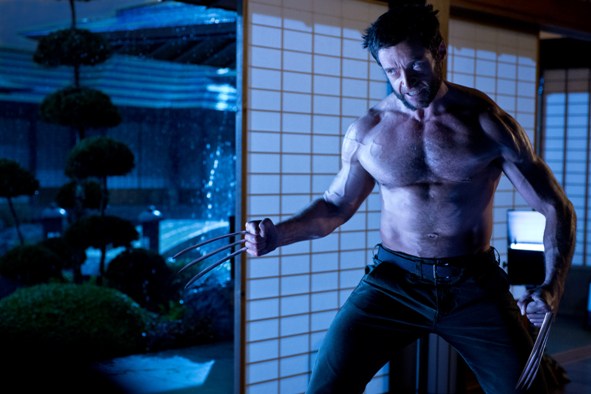 Jackman embodies Wolverine so credibly, that the claws emerging from his tightly clenched fists feel like an extension of his body, as does the supernaturally quick healing of all cuts, scrapes and bullet wounds. Jackman also does a terrific job of conveying Wolverine's sensitive dark side beneath the tough invulnerability of his mutant powers. This dark side makes a great subtext to the character, and this is where I felt that The Wolverine wanders too far into that dark wood and winds up getting a bit lost.
The Wolverine picks up after the events of X-Men: The Last Stand. As some of you may recall, in that episode, Wolverine had to kill the love of his life Jean Grey (Famke Janssen) because… Well, the explanation is complicated and goes deep into the character's back-story and various re-cons (depending on whether you want to look just at the movies or take the comics into consideration as well), but to put it in Wolverine's terms, he had to kill her because "she hurt people." The movie looks at Wolverine the world-weary soldier, introducing an interesting plot that ties the distant past to the present, with some sinister intimations of the future. A recluse in the distant Yukon, coming out of his cave only to dispense justice as written in the law of the wild, Wolverine meets Yukio, whose unnaturally red hair is matched by her ninja street smarts. Reminding Wolverine of a significant encounter from his past, she relies on his sense of honor to get him to accompany her to Japan, where the action begins and the plot thickens, and thickens.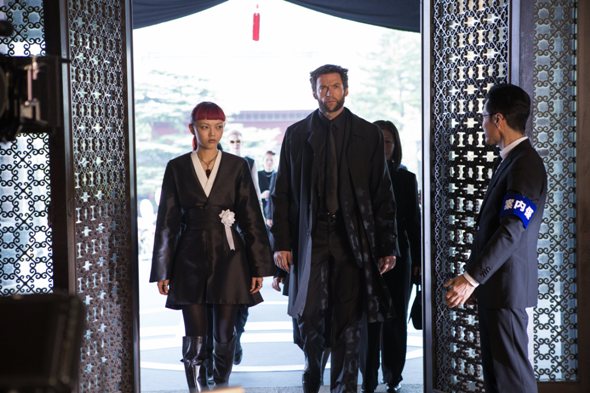 Yes, the plot is a bit too convoluted, and while Wolverine's existential despair makes an excellent subtext, perhaps that is where it had best remain, a dark, subterranean thread weaving through the action. Wolverine's nightmares are not quite as interesting as his ability to vanquish multiple bad guys, and after all, the main reason to see an X-Men movie is for the action. So why be bashful about it and try to develop the philosophical aspects of the saga and its crew? Give me some action.
There is some phenomenal action in The Wolverine, not to give out any spoilers you won't have read elsewhere, I'll limit myself to three words: bullet train & ninjas.
A word on the women. Yes, nice to see Famke Janssen in any context, yet, her role in this film is a bit over-done. One really good scene would have been far more effective than three or four, by the time she said 'goodbye' I was oh, so ready to see her go (and I am a big fan of Jean Grey). Tao Okamoto (as Mariko Yashida) is a delicate blossom, a classic Japanese beauty, yet her character doesn't seem to have much to offer beyond looks and a few more tangles of convoluted back-story. If it were up to me to allocate screen time, I'd give my attention to Yukio (Rila Fukushima) the ultra-colorful, side-kick with humor and zing, a fighting spirit who brightens the screen and deserves a sequel of her own.
The Wolverine (USA, 2013, 130 min, English with Hebrew subtitles)
Directed by James Mangold, written by Christopher McQuarrie, Mark Bomback, Scott Frank; based on Wolverine by Chris Claremont and Frank Miller; starring: Hugh Jackman, Famke Janssen, Tao Okamoto, Rila Fukushima.