The Gross Prize for Excellence in Animation 2013 will be awarded to Mysh in a ceremony to take place on August 12, 2013 at Animix, the International Animation, Comics and Caricature Festival.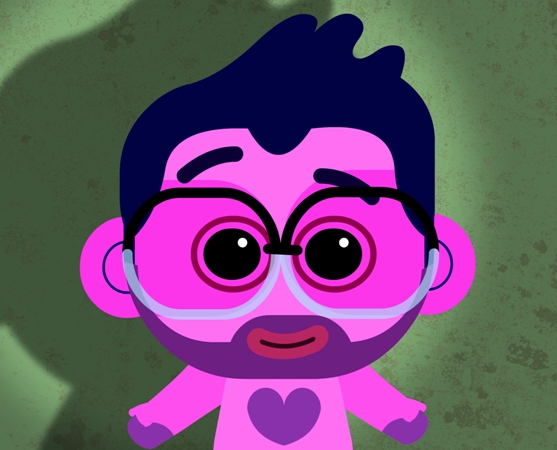 Mysh (Michael Rozonov) was born in Riga, Latvia (then USSR) and moved to Israel at the age of sixteen. He is a graduate of the Bezalel Academy of Arts and Design, Jerusalem. Much of his work merges political and social commentary with humor and exuberant creativity, as in Mechonat Israel – "the Israeli machine." Created with Mashko (Oren Mashovski), the duo give us their take on life in Israel, depicting a harsh reality in carnival mode. Mysh and Mashko were jointly awarded the Asif Award for Best Independent Film in 2012, for their body of work, sharing that prize with Nir Ve Gali.

Using art to address social issues, Mysh created "The Scary Fear" as part of a campaign to fight homophobia in 2009:

The Gross Prize, founded by Yoram Gross, a pioneer of Israeli animation, recognizes exceptional achievement in animation, and is intended to encourage independent animation in Israel. Candidates are nominated by the animation community and a professional committee. 2013 committee members are: Dudu Shalita, Sharon Gazit and Baruch Zvuloon.
The prize committee said: "Mysh began his work in the field of animation over a decade ago as an artist and art director of children's shows. In time he moved on to more critical, incisive content and in recent years most of his animation has dealt with political and social issues. Mysh has declared that his main goal as an artist is to take the viewers out of their indifference and provoke them to think. As a great believer in cooperation and teamwork, most of his animation was created in collaboration with other artists, primarily directors and designers. Mysh also lectures on animation and supervises student film projects. The prize committee recommends him and hopes the modest prize will be a catalyst and support to his continued artistic, educational and social activities."
Animix will open on August 9, 2013 at the Tel Aviv Cinematheque. Read the preview on Animix here and Dance at Animix here.