Over the ages, throughout the world, spirituality has found its expression through music; for some of us, music is our spirituality. The Jerusalem Sacred Music Festival unites the beauty of the world's different spiritual traditions for four days of music in Jerusalem's unique venues, steeped in history and atmosphere – the Tower of David Museum, Zedekiah's Cave, the Mount Scopus Amphitheatre, and the YMCA . The festival will take place from August 20 – 23, 2013, and is presented as part of the Jerusalem Season of Culture.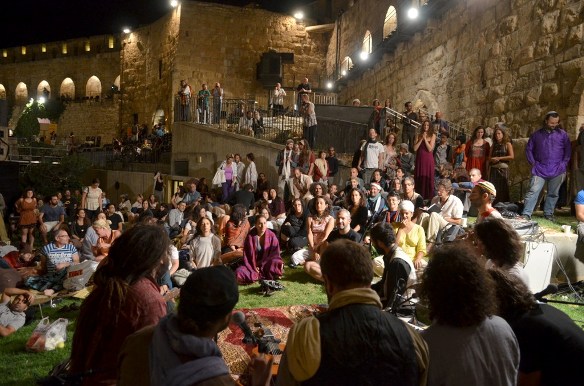 Returning for the second time, the festival presents a "Night Stroll" on the grounds of the Tower of David Museum. 20 different performances, ceremonies, singing circles, prayers and workshops will take place from midnight on Thursday, August 22nd, to sunrise on Friday morning. The night's events will include: a women's singing circle with Leah Shabbat, a nighttime performance with Shai Tsabari, a vocal art performance by Victoria Hannah, the East West Ensemble and a Zikr ritual ceremony based on Sufi traditions.
Some program highlights:
Emahoy Tsegué—the Concert
Sounds from Ethiopia Street
YMCA
August 20, August 22, 8:00pm, doors open at 7:00pm
August 23, 12:00pm, doors open at 11:00am
100 NIS / 90 NIS pre-sale prices until July 31, 2013
Close your eyes and listen carefully. A pure, vivid sound from the beginning of the last century is seeping out of an Ethiopian woman's aristocratic dwelling. A sound that travelled through Europe's classical music to end its journey, ensconced in a tiny room in an Ethiopian monastery on no. 10 Ethiopia St., Jerusalem.  The individual responsible for this deep, distinctive sound with a resonance that could move anyone to tears, is Emahoy Tsegué Mariam Guèbru. A nun. A composer. A legend.
Emahoy Tsegué, a 90-year-old youth, whose senses are as keen as ever, a hidden treasure: a secret that is known and cherished by few of the world's leading musicians. Her life story is so uniquely wonderful that it sometimes threatens to overshadow the exemplariness of the music she has been composing for the last 70 years – in three different continents – before deciding to shut herself off from the world deep in the heart of Jerusalem.
Participating in the concert: Omri Mor (who will play a selection of compositions on the piano), Ester Rada and Hiwot Mekonnen (who will sing her songs in English, Amharic and French), DEJEN (will play traditional Ethiopian instruments), the choir of the Ethiopian monastery (who will sing hymns in Ge'ez—the main language used in the liturgy of the Ethiopian Orthodox Tewahedo Church) and Maya Dunietz and the Tel Aviv Soloists Ensemble (who will play traditional Ethiopian instruments).
Artistic Director: Maya Dunietz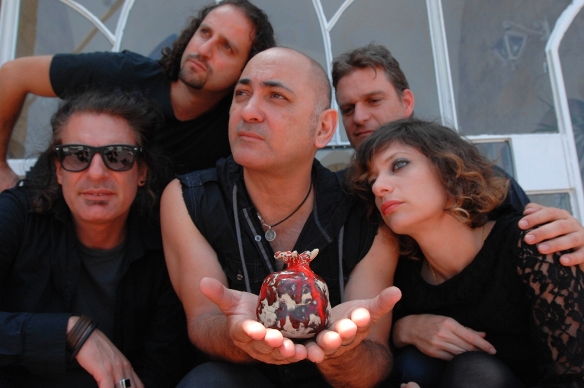 Ma La'Ahuvi: Tractor's Revenge  
Album-launch performance
August 21, 2013, 9:00pm
The Tower of David Museum, doors open at 8:00pm
100 NIS / 90 NIS pre-sale prices until July 31, 2013
In 2010, the band Tractor's Revenge marked their twenty-year anniversary. Celebrating decades of making music together, the band decided to devote an entire concert to the poetry of Rabbi Yehuda Moshe Ibn Ezra, one of the greatest poets of the middle ages.
Ibn Ezra's poetry was put to music by Avi Belleli, lead vocalist and founder of the Tractor's Revenge, in the band's inimitable style: electronic rock with acoustic ethnic touches. The songs were compiled in an album that is due to be released in August and launched at the festival.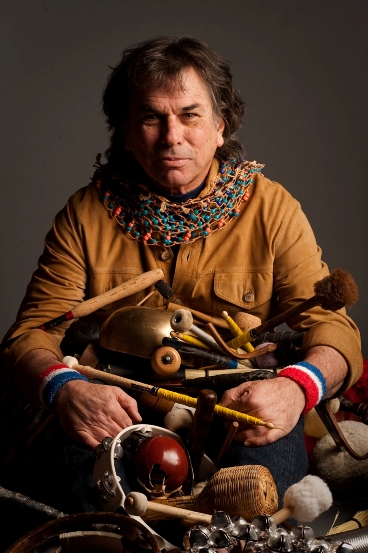 Mickey Hart Band
The first ever performance by the ex-Grateful Dead drummer in Israel
August 22, 2013, 8:00pm
Mount Scopus Amphitheatre, doors open at 6:30pm
150 NIS / 135 NIS pre-sale prices until July 31, 2013
For the first time in Israel!! The Mickey Hart Band, headed by the Grateful Dead's legendary drummer in a performance with a psychedelic beat. The excitement is spreading among the Grateful Dead's loyal fan base and lovers of rock music in general.
Prior to the release of his new album and just before his 70th birthday, Hart will blow the lid of the Mount Scopus amphitheater with a performance of the mythical Grateful Dead's music and new material taken from Hart's successful international career.
A Journey into the Roots of Rastafarianism
August 22, 8:30pm
Tower of David Museum, doors open at 7:30pm
150 NIS / 135 NIS pre-sale prices until July 31, 2013
Part one: Drums of Defiance feat. Vivian Jones
Jerusalem opens its gates to the international Rastafarian movement. This is their first time in Israel and audiences will be offered a rare opportunity to observe the Nyabinghi drummers perform a mystic ceremony that is based on a belief that this represents a spiritual return to the African homeland. A unique drum and vocal experience with an African–Jamaican groove.
Part two: Black Roots
In the 1970's, a series of riots broke out throughout England. Black youth took to the streets to protest against discrimination and racism. Many reggae bands expressed solidarity through their music for the struggle of these black communities, originating from the Caribbean Islands. The band that provided the most profound response was Black Roots, which recently returned to the stage and took its place of honor in the empire of world reggae. These four wonderful vocalists and six musicians will perform sets that express a yearning for freedom, unity and love as remedies for social atrophy. Their music will take the audience on a journey to the dizzy heights of meditative reggae.
Local backup: My Lord Sound
The full program and additional information can be found on the Jerusalem Season of Culture website.
Artistic Directors: Gil Ron Shama, Gil Karniel, Omri Sharir, Itay Mautner
Artistic Director, Jerusalem Season of Culture: Itay Mautner
Producer: Carmi Wurtman, 2bVibes