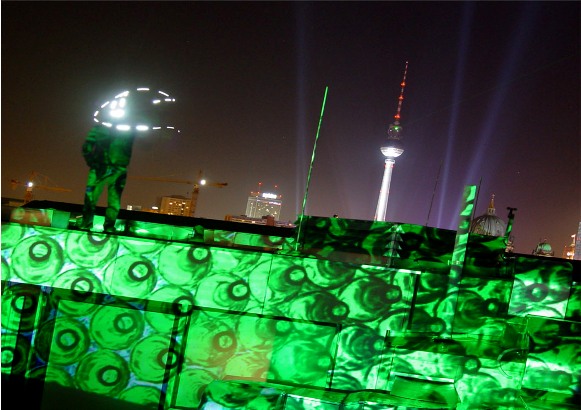 The LichtPiraten – Light Pirates – will illuminate Habima Square as part of Berlin Dayz festivities on Thursday, October 10th and Saturday, October 12th beginning at 20:00. The four person Berlin collective create one-off site specific events of music and light, projecting onto buildings. So Habima Square will look and sound something like this:

Pretty cool…
The complete program for Berlin Dayz may be found here (in Hebrew).
LichtPiraten on facebook.