The 15th Jerusalem Jewish Film Festival will take place from November 30 – December 6, 2013 at the Jerusalem Cinematheque. Exploring the Jewish experience from different perspectives and cinematic styles, the festival features films on Jewish identity, faith, art, music, food, Jewish life in Israel and other countries, and the relationship between Judaism and other religions, with an emphasis on an open outlook, pluralistic values and freedom of belief.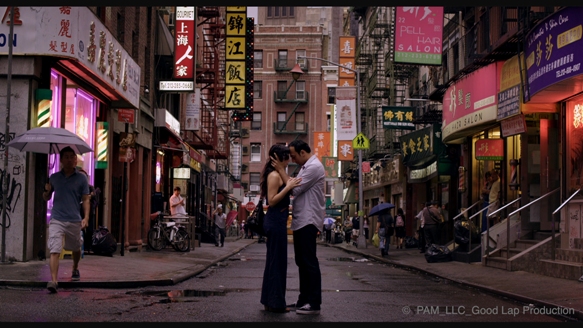 The opening film of the festival will be Peace After Marriage, with Jordanian/American director Ghazi Albuliwi in attendance for the screening. Winner of the 2010 Tribeca Film Festival All Access Lab – "Creative Promise Award in Narrative Section;" this dramatic comedy tells the story of lonely 30 something American of Palestinian descent who agrees to marry an Israeli woman so that she can apply for a Green Card. Starring in this cultural encounter of a different kind are: Ghazi Albuliwi, Hiam Abass, Einat Tubi, Mark Lucaj, Hany Kamal, Omer Barnea, Rachel Feinstein, Thom Bishops, Assaf Cohen.
The festival will honor Polish screenwriter and director Agnieszka Holland with a Lifetime Acheivement Award. Among the acclaimed filmmaker's best known films are Europa Europa (1991), The Secret Garden (1993) and In Darkness (2011). Hollands film Angry Harvest (1985) will be screened at the festival.
There will be a festive screening, celebrating the centennial of The Life of the Jews in Palestine. Filmed in 1913 by Noah Sokolovsky, the film will be screened in a restored version.
Jewish food is the focus of many films on this year's program and the festival will also hold a food fair with some of the finest Jerusalem chefs. The festival will hold a Short Film Competition in honor of Benaya Zuckerman for films on the subject of Israeli society and the contemporary Jewish experience.  In addition to films, the festival will feature lectures, competitions, live music and other special events.
The full program will be published at a later date. Tickets will go on sale starting November 15th, and may be purchased online via The Jerusalem Cinematheque.  Jewish Film Festival Artistic Director: Daniella Tourgeman; producer: Eran Polishuk.