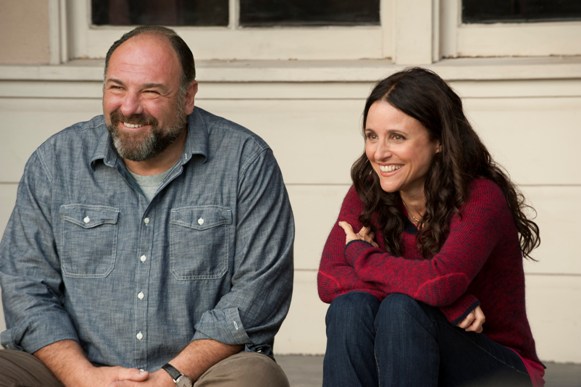 The notion of sorting out life after life after life is a bit of a non-sequitur. I mean, everyday existence, when things work out according to plan, dovetails into a series of social conventions – marriage, parenthood, career, certainty. But if the security that one takes from these interlocking arrangements fails to last forever – what happens then?
Eva, the principal of Nicole Holofcener's new film Enough Said is running the risk of being cut adrift. Middle-aged and divorced, she's about to become an empty nester when her daughter heads off to college. Everything ought to be good enough, if not ok, but it's not. Work, as a physical therapist, is filled with niggling discontents; she tramples, unwittingly but effectively, on her daughter Chloe's sensibilities. Then she's probably a bit closer to Chloe's best friend than she ought to be. The pieces that create the picture of emotional security no longer fit together, but she doesn't quite realise it.
At a party, Eva (Julia Louis-Dreyfus) meets Marianne (Christine Keener, a long-time Holofcener favourite), a poet who very quickly becomes first a client then a friend; the same evening, she is introduced to Albert (the late, very much missed James Gandolfini). Albert, a television archivist, is also middle-aged and divorced and is also about to become an empty-nester too. He's cuddly and corpulent and just that little bit loveable, and she finds herself, to her surprise, falling for him. Things might be looking up. Or perhaps not…
Julia Louis-Dreyfus's characters has a proud history of inserting themselves forcefully herself into optionally discomfiting situations – take Seinfeld, for instance, or recent hit Veep. So when she – and we – discover that her new BFF and BF are actually ex-husband and wife – and that neither have particularly kind things to say about one another – it's no surprise that she doesn't do the right thing and declare the conflict of interest to all parties immediately. But Enough Said is smarter than this, and doesn't just take the humour of accidental deception as the end in itself. Rather , it latches the sentiment onto Eva's existential insecurities and takes the film to some pretty dark places instead.
Much like Holofcener's previous films, Enough Said is anchored to the negotiation of social embarrassment. As a writer/director, Holofecener has explored similar territory often enough – and competently enough, it should be said – to prompt the fear of repetition in this film. But Enough Said is clever and witty and a rather original film, transcending the strengths – and limitations – of rom-com to make astute, at times uncomfortable observations about social embarrassment.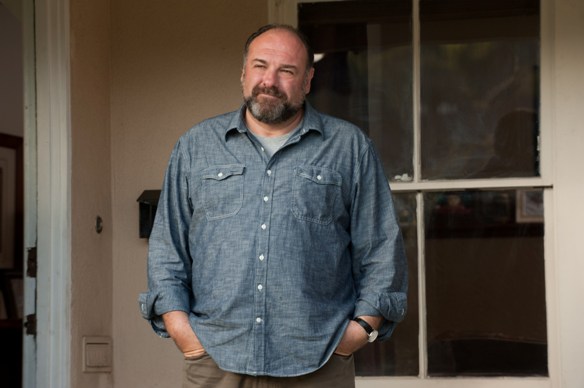 Much rests on the interplay between the principals, so it is good that Gandolfini and Louis-Dreyfus work very well together. Their mutual awkwardness as they stumble into love with one another is propped up effectively by telling individual quirks: Albert is amiable and genial, but with flashes of pain and anger that suggest an unexpectedly sentimental soul, whilst Louis-Dreyfus's Eva reprises the bright-eyed obtuseness of Seinfeld's Elaine to excellent effect. Keener, often a luminous and ethereal presence in Holofcener's films, feels curiously unformed here, but Holofcener casts the narrative net wide enough to sustain interest in the broader picture. Toni Collete and Ben Falcone, friends of Eva with small children and an edgy marriage are a cautionary reminder that life wasn't greener on the other side.
Whether it all ends up well in the end is perhaps more a matter of opinion than fact. Personally, I think that the film misses a trick by pulling things together to a tidy conclusion. Life – and life after life – is much more untidy that what it would like us to believe. But Enough Said is sensible enough and sensitive enough and smart enough to allow it this little wobble at the last.
Enough Said (2013)
Written and Directed by Nicole Holofcener
Starring Julia Louis-Dreyfus, James Gandolfini, Catherine Keener, Toni Collette
93 minutes, English with Hebrew subtitles