The provocative artist Andes Serrano will be the guest of the Musrara School of the Arts as part of their international arts program. The artist will be in residence for three weeks, creating new works inspired by the Jerusalem environment. Towards the end of his stay, Musrara will host a solo exhibition, a mini-retrospective of Serrano's photographs, to open on March 7, 2014.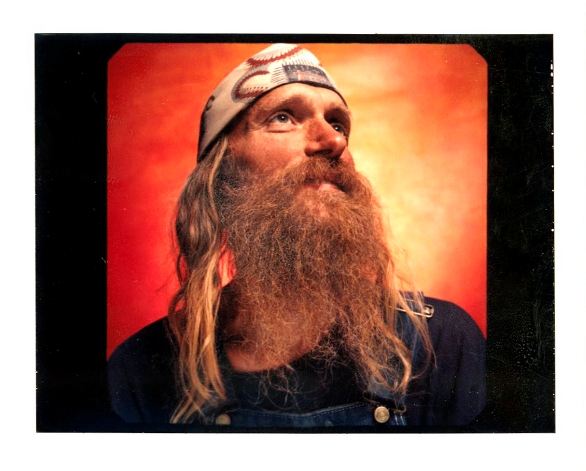 The Israel Museum will present an Evening in Honor of Andres Serrano on February 25, 2014. The evening will be conducted in English, with opening words from James Snyder, Director of the Israel Museum, Avi Sabbagh, Director of the Jerusalem School of Photography and Computer Imaging Gallery and Noam Gal, Curator of Photography, The Israel Museum, followed by a lecture by Andres Serrano. The event will begin at 19:00 in Springer Auditorium, and admission is included in the entrance ticket for the museum.
Serrano is an American photographer, born in New York in 1950, of a Honduran/Afro-Cuban background, who was raised a Roman Catholic. The artist aroused public attention in 1989 with his work "Piss Christ": a crucifix plunged in a jar of what is purported to be the artist's urine; and he is known for controversial works that challenge cultural and religious taboos.
The mini-retrospective at Musrara will include works from several series of Polaroid's:
Nomads (1990) – portraits of homeless people on the streets of New York.
Ku Klux Klan (1990) – portraits of Klansmen in their symbolic garb, yet without any trace of the context in which they are usually seen – burning crosses, crowds.
America (2003) – a post 9/11 human portrait of the country, made over the course of three years, reflecting the cultural diversity of the United States.
Cuba (2012) – portraits of people from the land where his mother grew up.
Signs of the Times (2013) – noticing that there were more and more homeless people on the streets, Serrano began a project of collecting the signs they use to request money, usually offering $20 for each sign, resulting in a collection of 200 signs.
Andres Serrano solo exhibition Musrara
opening event Friday, March 7, 2014 at 11:00
Musrara Gallery, 9 HaAyin Chet Street, Jerusalem
The exhibition will remain open until May 14, 2014. Opening hours: 9:00 – 18:00.