One person, one stage – and a multitude of stories, emotions and experiences! That is the essence of monodrama: the endless possibilities of theatre expressed through one actor. Theatronetto, the Israeli festival of monodramas now in its 24th edition, will take place from April 17 – 19, 2014 in the Old City of Jaffa. Nine one-person plays will participate  in this year's competition, accompanied by the traditional nightly outdoor performances.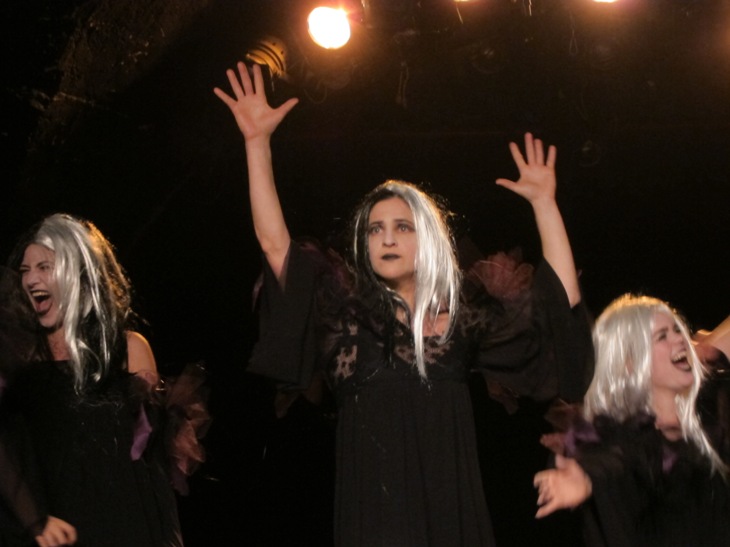 New this year is the collaboration between Theatronetto and the Academy of Performing Arts. Outdoor performances this year will celebrate William Shakespeare's 450th in the plaza outside the Jaffa Theatre and venturing out into the small grove of trees beyond. The witches from the Scottish play, Midsummer fairies, Hamlet, the star-crossed lovers and other familiar characters will entertain nightly at 19:15 and 21:15. Outdoor events are free and open to the public.
Nine plays were selected this year from among from among 120 submissions! Choosing must have been a Herculean task for the artistic committee: Director Yaakov Agmon, Daniela Michaeli, Ravid Davra and Hava Ortman. Here are this year's offerings (with titles in my own translation for Hebrew):
The Vultures: based on a novella by Yoram Kaniuk, adapted to the stage by Daniel Styopin and Slava Maltsav, directed and set design by Slava Maltsav, performed by Daniel Styopin.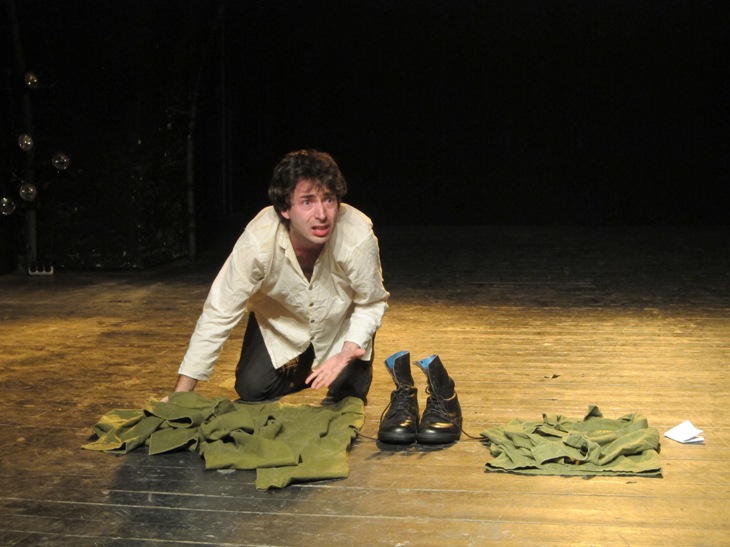 The novella Vultures, (Vultures and Dead Flesh, Yediot Ahronot, 2006, Hebrew), is based on an incident in the author's life, when he was just 17 years old, a soldier taking part in the battle for Nebi Samuel, a battle where 33 of his comrades lost their lives. Lying among the dead, vultures circling above, the lone soldier is left with his thoughts in this powerful saga of war.

Chewing Bazooka Gum in the Closet: written and performed by Adi Snir, adapted for the stage and directed by Yonatan Cherchi.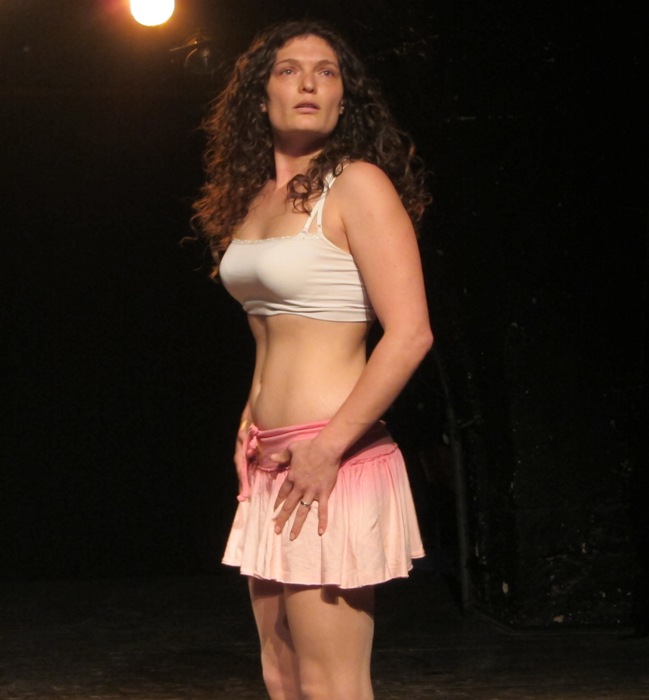 Rachel'le is a young girl growing up in a Chasidic family in Jerusalem. Her happy, carefree childhood in a warm, religious family with lots of sisters, is also full of many questions, questions that she alone seems to have, questions which no one can or wants to answer; eventually, Rachel'le will have to answer these questions for herself.

Lips to Lips: written by Amit Erez, based on the short story by Vladimir Nabokov, directed by Ohad Shahar, performed by Shalom Shmuelov.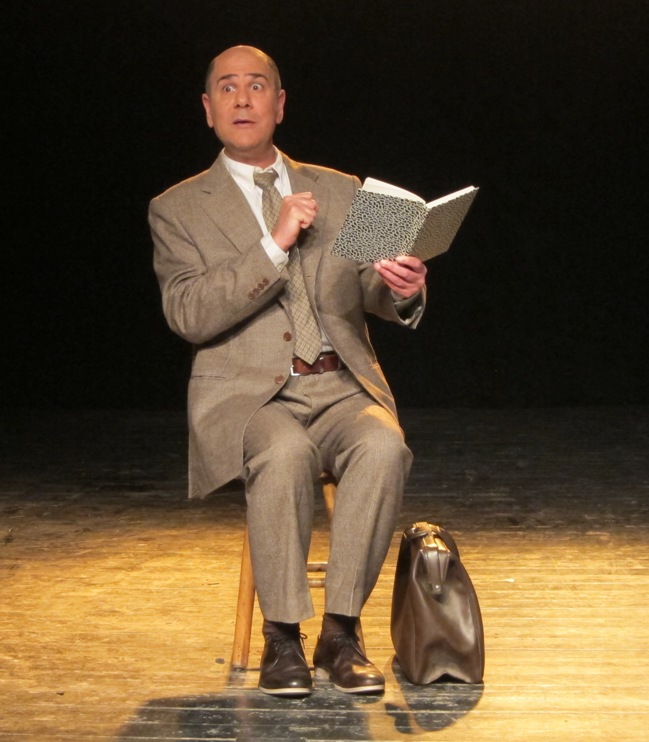 Set in Berlin circa 1930s, Russian émigré writer Ilya Borisovich is writing a novel about an elderly man who falls in love with a young woman. It is a tale of desire: the desire for love, and the desire to be published.

About the Bird: written and directed by Nitzan Cohen, performed by Shlomi Bertonov.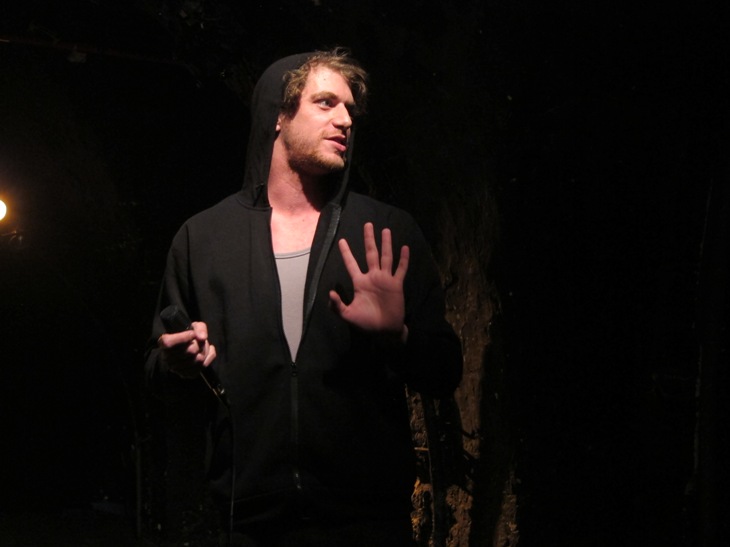 Mikey, a teenager with Asperger's Syndrome, has just become part of a regular classroom for the first time. However, an incident occurs which places a question mark on his continued participation in the class. Encouraged by his parents, Mikey prepares a talk for the class so they will get to know and understand him better. Delivering his prepared talk confronts Mikey with one of his greatest difficulties: adapting quickly to a new situation.

Esti of the Pines: written and directed by Dana Goldberg, performed by Odelya Segal
Esti is brought to a psychiatric institute by firefighters, after she was forcibly removed from the scene of a forest fire. Married and the mother of a child, born and raised on Kibbutz Beit Oren, Esti will tell her story, how she came in to be in such a strange circumstance and frame of mind.

Life in a Tin Can: written and performed by Liat Shabtai, directed and dramaturgy by Yoav Bartel.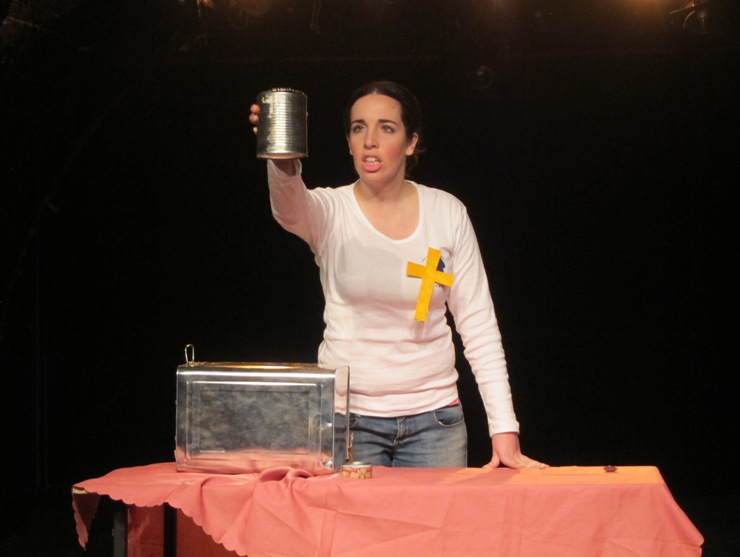 Sigi, the daughter of immigrant workers from the Philippines, is in the second grade in a school in Tel Aviv. When it is her turn to care for the class pet, Shaish, a hamster, he disappears, and that is just the beginning of the tale…

Why I Killed My Mother: written and performed by Dor Zweigenbaum, directed by Hanoch Reim.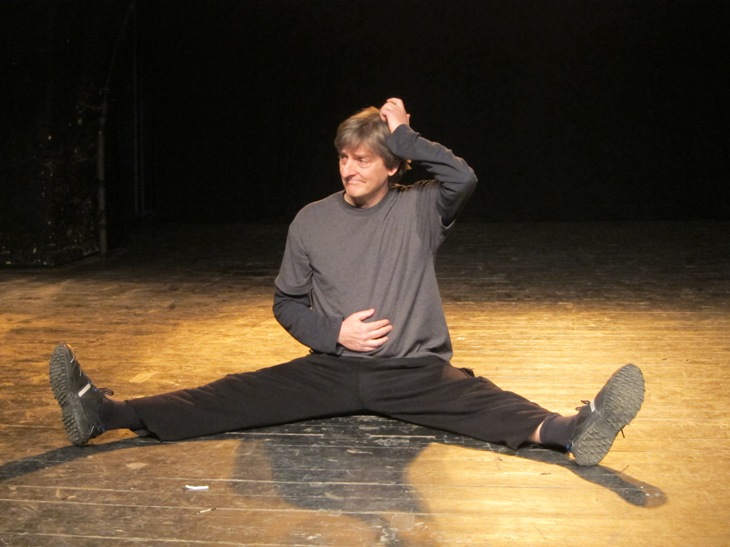 Waiting for the judge's sentencing, the plaintiff describes the events that led to his deed, and the complex relationship he had with his mother. Despite the strict and grim atmosphere of the court and the circumstances, the story is told through theatre: pantomime, dance and puppets all come into play here.

Janina: based Janina Hescheles' memoirs from World War II: Through the Eyes of a Twelve Year Old Girl; written, directed and performed by Bilhah Mas-Asherov.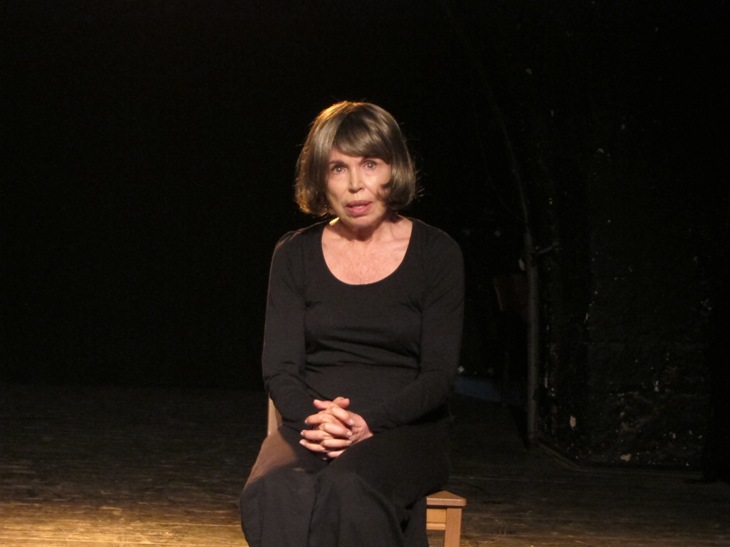 The play is a collage composed of Janina Hescheles' memoirs, one of the few survivors of the Yanovsky concentration camp, written while in hiding during World War II, selections from her poetry, and her reflections on her life in Israel after the war, from the perspective of age and wisdom.

Cinema for One Lira: written and performed by Haim Deri, directed by Dana Kayla and Ayelet Kochavi Smeslik.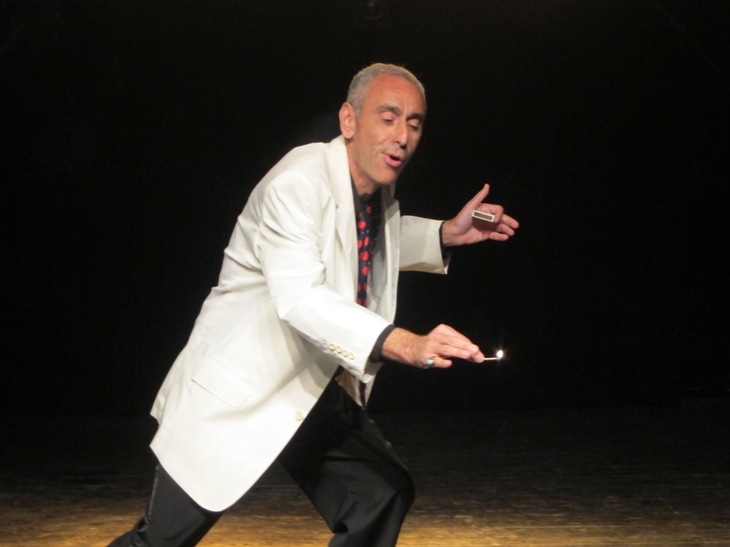 Haim Deri is a multidisciplinary artist: a clown, juggler and street artist. He grew up in Jaffa and tells here the story of his childhood in the 60s and 70s, interwoven with the story of the city itself, and of his father.

Tickets are 60 NIS per play, and may be purchased online at www.run-art.co.il or call: 09-8945957.
Links: Theatronetto facebook page; more photos on the Midnight East facebook page.