So high! So high! Lucille I'm still dancing – what a party! Lucille celebrated their debut album – Lucille – with a tremendous party at the Barby! The room was full of energy from the start, love and music just took it higher and higher.
MC Rebel Sun turns the heat up in the room just by being there, his powerful hip hop rhyme met by Naama Cohen's voice like a river of song standing up strong to the rock, two forces of nature. Then Isgav Dotan went deep into a crazy riff on the guitar, taking the room with him into that electric intensity. That's the kind of party I'm talking about.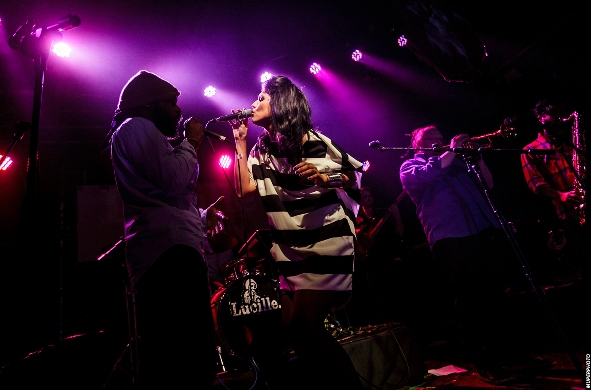 Lucille are incredible just as they are, with MC Rebel Sun, Isgav Dogan – guitar, Naama Cohen – vocals, Yossi Adi – drums, Roey Paradny – bass, Barak Hener – trumpet, Ilan Adiri – sax, Naaman Shadmi – keys, Ilan Levi – sampler & synth; but Lucille also has some terrific friends and some wonderful people came out last night to share the stage.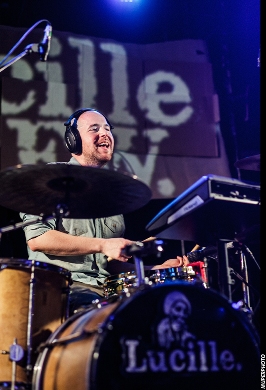 Gal de Paz (Goldie) sang out a soulful Grandma's Hands, with Rebel Sun taking the Bill Wither's song out into the cold streets of now, and Ilan Adiri bringing it all together with his sax, memory mournful and bittersweet. Goldie and Naama sang Day Drifter, woman power on stage: "All the lonely people now I know where there from/No warm hug to be found but I'm still looking around." Then Rebel Sun rips right through it with his rhymes in this "fucked up game…Now we just stare at each other strange." Love gone wrong never sounded so good!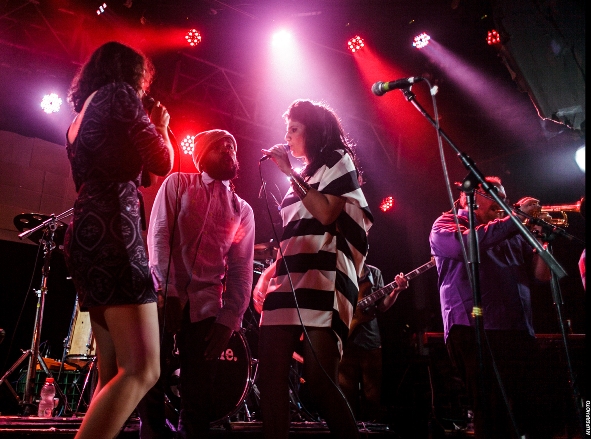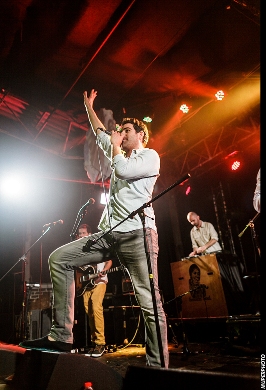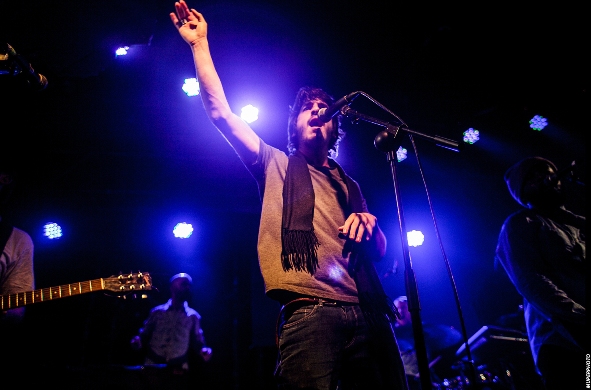 Omri Glikman (Hatikva 6) brought some righteous reggae to the stage with a smile, followed by bluesman Gal Nisman (Full Trunk) cranked up the power and then Balkan Ba'Machsan joined Lucille onstage for the kind of fusion that sets the universe on fire. All those sounds coming together – I felt as though the soul of my great uncle, a singer in Warsaw, was jamming with rappers and bluesmen and all those surreal horns right here in South Tel Aviv.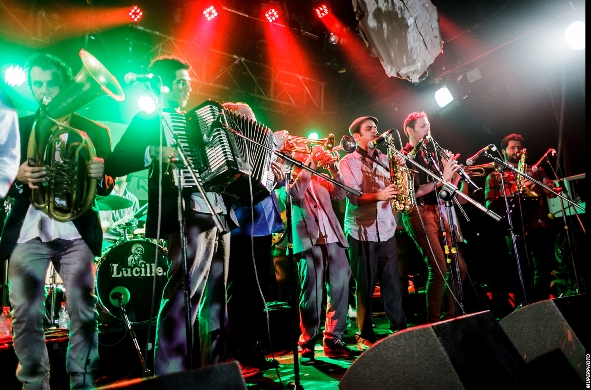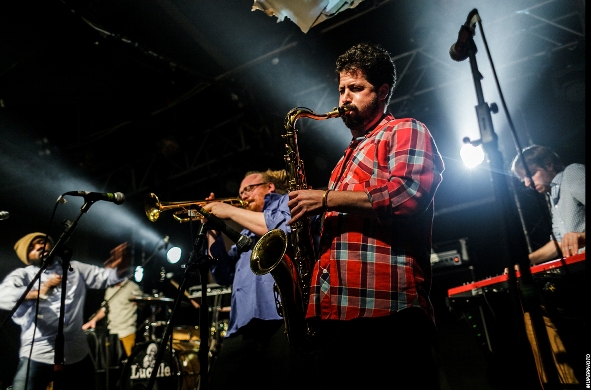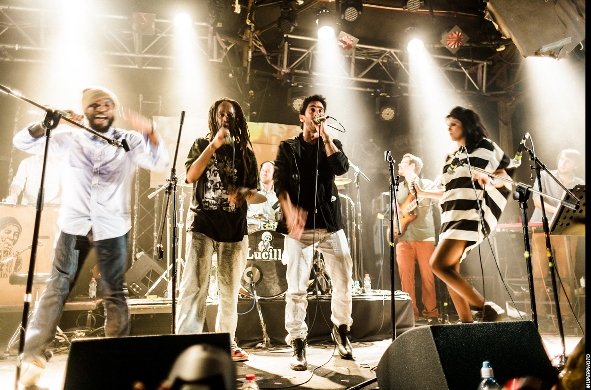 The Barby was bursting at the seams and it just kept getting better and better with Axum coming in on Moses, Adi Ulmansky rapping it out and Naama – that beautiful woman with an epic voice, singing Different Life: "Don't you tell me what I want you don't know…" Where could it go from there? More and more and more and no more fitting song to end with than my favorite (OK, one of my favorites): Too Much, with so many musicians onstage!
Ready to fly? Listen to Lucille.
Enjoy the energy & love of last night's concert thanks to Victor (MuperPHOTO)! More concerts coming up: March 30th at Rothschild 12 and in Jerusalem at the Yellow Submarine on April 12th. Updates on Lucille's page here, and Midnight East review of Lucille's album here.