Members of the Russian State Theatre of Nations, including Artistic Director Evgeniy Mironov, and actress Chulpan Hamatova, are in Israel for the performance of Shukshin's Short Stories, which premiered last night at the Cameri Theatre in Tel Aviv. The play, directed by Alvis Hermanis, is based on stories written by Vasily Makarovich Shukshin (1929 – 1974). Shukshin's Short Stories will be hosted at the Cameri for six performances, through January 24th. Noam Semel, Director of the Cameri, noted that this is the first time the theatre has dedicated Cameri 1 (the largest hall) exclusively to a guest performance for an entire week – a sign of the Cameri's respect for the artistic merit of this performance.
The play has enjoyed both popular success and critical acclaim in Russia, receiving the Theatre Critic's award for Best Play 2009, and the Crystal Turandot in three categories: Best Actress in a Leading Role (Hamatova), Best Actor in a Leading Role (Mironov) and Best Production. Evgeniy Mironov described their theatre as relatively new, "Although we perform in a building that is 130 years old, we are a young group. The theatre is about 20 years old." In addition to producing theatre festivals and working with prominent directors, Mironov emphasized that they are also committed to providing a stage where young directors can gain experience. The Cameri's production of Hamlet took part in their recent Shakespeare festival.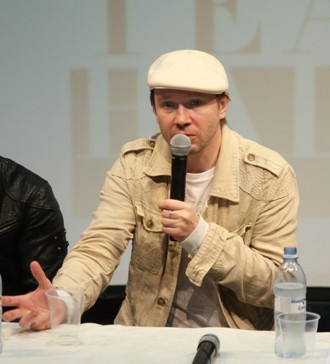 Mironov recalled his initial surprise when Alvis Hermanis first suggested directing a play based on Shukshin's stories, explaing, "For us, Shukshin was a man whose books remain on the shelf and are seldom read. Hermanis told me – You just don't understand what Shukshin is, he is your treasure. As we have toured extensively with the play, I now begin to understand those words of Alvis. Audiences in different cities laugh at the same moments in the play; it has an inner truth that cannot be denied."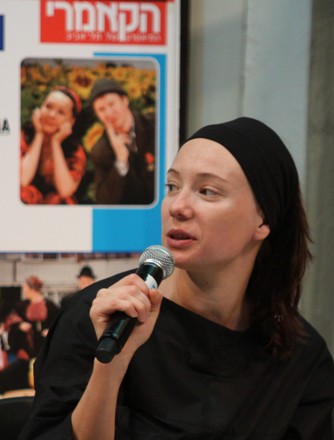 There was some doubt whether Chulpan Hamatova would make the trip to Israel as the Russian star is pregnant. Hamatova did indeed arrive with the company, saying, "The circumstances of my arrival here are somewhat special…perhaps due to my condition I should not have made the trip, but I promised I would come." One of the interesting aspects of the play is that all actors play multiple roles, appearing in each story in a different role, with minimal make-up and costume changes and very little time between scenes. As Hamatova's role is currently in transition, two of the actresses in the ensemble have already taken on some of her parts, which creates an unusual circumstance for the actress: she will be able to see them performing. Says Hamatova, "I will be watching the performance as part of the audience and I am curious to see if experiencing the play from the audience's perspective will give me as much pleasure as we actors have when we perform the play."
This performance of the Russian State Theatre of Nations closes the Cameri Theatre's year-long International Theatre Festival in honor of Tel Aviv's Centenary, and marks the 20th anniversary of diplomatic relations between Israel and Russia.
Shukshin's Short Stories
January 19, 21, 22, 23, 24 at 20:00
Duration: 3 hours and 40 minutes with two intermissions
The play will be performed in Russian with Hebrew superscripts
The Cameri Theater, 19 Shaul Hamelech Street, Tel Aviv
Tickets: 03-6060960, www.cameri.co.il
Image credit: Roman Dolzhanskiy, Artistic Director of Russian State Theatre of Nations with Noam Semel, Director of the Cameri Theatre and the poster for Shukshin's Stories/Photo: Elizur Reuveni