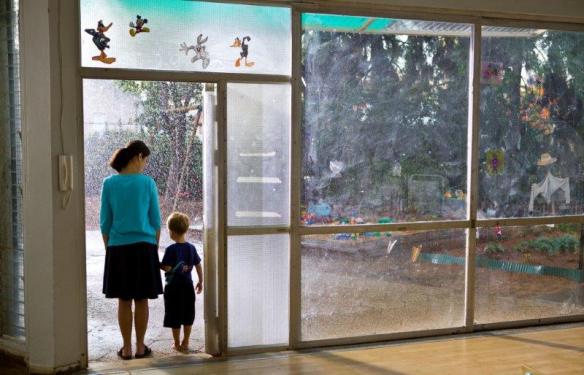 Nadav Lapid's The Kindergarten Teacher will participate in the Israeli Film Competition at the Jerusalem Film Festival, taking place this year from July 10 – 20, 2014. The director's second feature, following his provocative debut film Policeman (2011), premiered this past May as a Special Screening in Cannes' Critics Week.
Nira is a kindergarten teacher who discovers that five year old Yoav has a gift for poetry. Inspired by the boy's talent, she is intent on rescuing him from the banality of his environment. Written and directed by Nadav Lapid, the film features Sarit Larry as Nira the kindergarten teacher, Lior Raz as her husband, Avi Shnaidman as Yoav, and Ester Rada as the boy's nanny. Yehezkel Lazarov plays Yoav's father, a man with little time to spare for his son, and Dan Toren is the uncle who first introduced the boy to poetry.
The Kindergarten Teacher will be the seventh film in competition for the Haggiag Award for Best Full-length Feature Film, read about the previous six on this link.