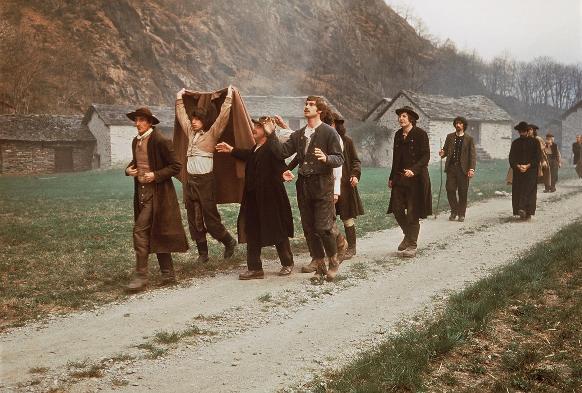 Movie lovers, prepare to indulge! Another Look: The Restored European Film Project #3 will take place from January 15 – February 1, 2015 at the Tel Aviv, Haifa, and Jerusalem Cinematheques. Now in its third edition, the festival brings meticulously restored classic films from European Union countries back to theatres, offering audiences an opportunity to see not only treasures of film history, but simply excellent films that are rarely seen.
Twelve films will be shown this year, one from each participating country. The program follows two themes: City Lights and The Rural Life. City Lights reflects on the dual nature of urban life with its many opportunities and pleasures, as well as alienation, poverty and crime. On the other hand, the country, when viewed from the distance of industrialized city life, acquires a different, symbolic aspect. Visions of the country often feed on nostalgia for a way of life taken to represent authentic values, the good old days, for others, the rural life was seen as the source for a new society founded on the values of work and equality. Yet another view of rural life is the disdain for the provincial, narrow minded denizens of the country, bereft of all the city has to offer.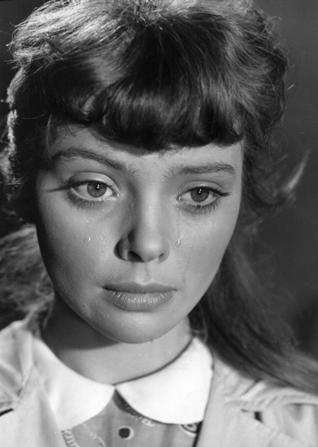 Opening the festival in Tel Aviv is a clever, funny film from Poland, that has just become my new favorite: Eva Wants to Sleep (Ewa chce spać, 1957), directed by Tadeusz Chmielewski. Young, innocent girl lured by the opportunities of the big city only to be destroyed by its immorality is practically a didactic sub-genre of its own, intended to keep the girls down on the farm and away from jobs and education, but this film is delightfully different. Director Chmielewski presents us with an amused look at the dangers of the city, which are literally everywhere in this film. It had me smiling from the brilliant opening first scene, that plays on the dark melodrama of crime in the city, creating a world that is not menacing but rather magical and very, very, funny. Eve has just arrived in the city, eager to begin a three year course of studies, but unfortunately, she arrives to discover that the technical institute is still closed, and will only open on the following day. In the meantime, where is a sweet, penniless young girl to sleep in the big city? Barbara Lass is a charming bright presence in this film, her very innocence is like a glowing halo that protects her as she floats from one mishap to another, encountering the evil intentions of equally inept criminals and police. There is a circus-like feel to this film, a social satire with an appreciation for romance and the absurdity of life.
Another excellent offering is Victim, a British film from 1961, directed by Basil Dearden. This suspenseful film was very controversial for its time, for the open manner in which it dealt with homosexuality. It seems hard to imagine that not so long ago homosexuality was illegal in Britain (and remained so officially until 1967), and a person could be prosecuted and if convicted, sent to prison, for the crime of loving another man. Fertile ground for blackmail to flourish. Dirk Bogarde gives a stirring performance as Melville Farr, a prominent barrister (court room lawyer) who is also a closeted homosexual. Social critique aside, it's a character-driven crime drama that definitely had me on the edge of my seat trying to figure out the villain's identity. Much respect to the screenwriters Janet Green and John McCormick and actress Sylvia Syms, for making the character of Farr's wife Laura a credible and empathy-worthy individual in her own right, and not just a poster figure.
All this and more – look for Jean Renoir's The Bitch (La Chienne 1931), Roberto Rossellini's Machine to Kill Bad People (La Macchina ammazzacattivi 1952), and Werner Herzog's Heart of Glass (Herz aus Glas 1976). The full program with background information on all the films in English, screening dates and ticket information may be found on the festival website. Another Look: The Restored European Film Project a joint initiative of the European Union, sponsored by the embassies of the participating countries.
Links: Another Look website; facebook page.