Multiculturalism, in its many moods and manifestations, will be a central theme in the Mauboussin French Film Festival. Now in its 12th edition, the festival will take place from March 15 – April 1, 2015 with screenings at the Tel Aviv, Jerusalem, Haifa, Sderot and Holon cinematheques.  Directors Olivier Nakache and Éric Toledano (The Intouchables 2011), will attend the screening of their latest film Samba, which opens the festival.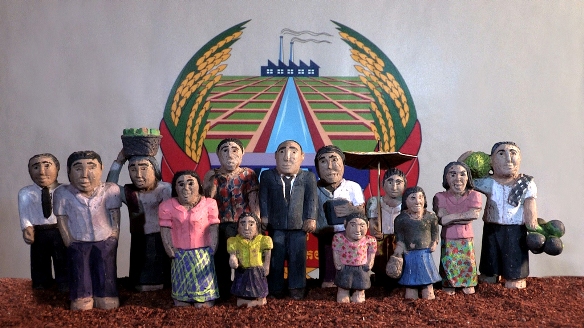 Cambodian director Rithy Panh will be the guest of the festival, with his film The Missing Picture (L'image manquante), a documentary based on the director's own experiences as a teenager in Phnom Penh under the rule of the Khmer Rouge. The film employs a unique method of representation – clay figurines, augmented by black and white archival footage. Panh arrives in Israel as the guest of the Screen Arts Department, Bezalel Academy of Art and Design, Jerusalem, where the symposium "Rithy Panh – a tribute" will take place in cooperation with the Smart Family Institute of Communications, at the Hebrew University, Jerusalem. A retrospective of Panh's films will be shown in Israeli cinematheques, and the director will conduct workshops and meet with students in the Screen Based Arts Department and Israeli directors.
This year, festival artistic directors Olivier Tournaud, film attaché at the French Institute, and Caroline Boneh, Director of Eden Cinema, selected films with an emphasis on the cultural diversity in France, and the broad spectrum of its implications in personal, social, and political life, from connection to conflict.  Festival films with a multicultural focus are:
Samba – Omar Sy stars as a Senegalese dishwasher, Charlotte Gainsbourg is his immigration caseworker.
Hippocrates – Abdel (Reda Kateb), a young Algerian doctor working as an intern in a Parisian hospital encounters racism. This performance garnered Kateb, also seen as the taxi driver in Ryan Gosling's "Lost River," the César for Best Actor in a Supporting Role.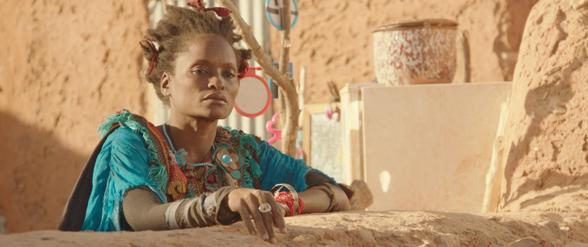 Timbuktu – exploring the Jihadist takeover of Northwest Africa and its impact on the people. Sissako has said that he was moved to make the film after seeing a video of an unmarried couple punished for their 'crime' by being buried up to their necks in sand and stoned to death. The film emerged as the star of the 2015 Césars, with 7 awards, including Best Film and Best Director.
Girlhood (Bande des Fille) – a young woman of color, coming of age in the suburbs of Paris, struggling, experimenting, exploring.
Once In A Lifetime (Les Heritiers) – a history teacher engages her culturally/ethnically mixed class of non-learners in the National Contest of Resistance and Deportation. Based on a true story.
Ariane's Thread (Au Fil d'Ariane) – Ariane's fantasy takes place in Marseille, revealing the city's multicultural aspects.
The festival is presented by the French Institute and Eden Cinema, with the sponsorship of Mauboussin, the French jewelry firm.