It will be a freilich groyse simkhe this Passover holiday: the Suzanne Dellal Centre presents an International Yiddish Music Festival from April 4 – 6, 2015. The vibrant poetic character of the Yiddish language lends itself naturally to song, and there has been an enthusiastic resurgence of Yiddish culture worldwide, with musicians reviving and celebrating the traditional treasure of Yiddish song as well as composing and creating new songs in the mamaloshen.
Festival highlights: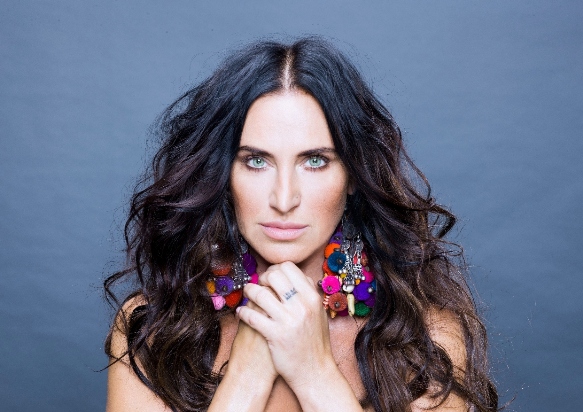 Polish singer-songwriter Kayah will be performing Yiddish and Klezmer songs from the rich heritage of Jewish-Polish musical culture, as well as Polish classics translated into Hebrew that have become an integral part of the Israeli songbook. Embracing pop, jazz, techno and ethnic music, popular singer has several albums to her name, which have sold in the millions. She released a joint album with Yugoslav composer Goran Bregović in 1999, and recorded a track  – Embarcacao – with Cesaria Evora for the new release of her 2000 album YakaYaKayah, and has collaborated with Israeli musicians Idan Raichel and Yasmin Levy. More recently, she recorded an album with the Transoriental Orchestra in 2013, with Polish, Hebrew, Arabic, Yiddish and Ladino songs. Kayah's performance at Suzanne Dellal will feature soloists from the Transoriental Orchestra: Jan Smoczyński – piano, Michał Miśkiewicz – drums, Michał Barański – bass.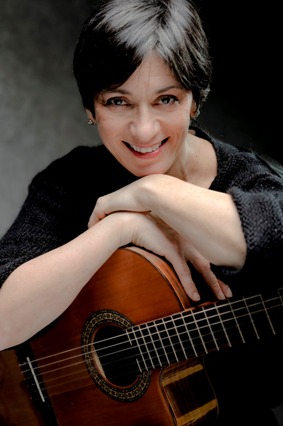 Bente Kahan, originally from Norway, lives and works in Wroclaw, Poland. The singer established the Bente Kahan Foundation, restoring the 200 year old White Stork Synagogue and creating there the Center for Jewish Culture and Education. Her concerts focus on the European Jewish heritage. Home, her concert at Suzanne Dellal, will present songs in Yiddish from 13th Century Spain to Poland and Norway of today, interwoven with Kahan's personal narrative.  Performing with Bente Kahan (guitar & vocals) will be Dariusz Swinoga on accordion.

Opening night will feature international and Israeli performers.
Swedish singer Louisa Lyne & the Yiddishe Kapelyte, Klezmers from Sweden. Louisa Lyne – vocals, Anna Thorstensson – cello, Irina Binder – violin, Johnny Aman – double bass, Robin Lyne – piano, guitar, Edin Behtijaragic – accordion, cajun.

The Spielberg Klezmer Ensemble with Mendy Cahn, Avishai Fish and Svetlana Kundish will perform Arum Dam Fier (Around the Fire) – Israeli Yiddish songs from the Shtetl to the city, songs of love, freedom, and redemption.
Ora Zitner will perform songs by Itzik Manger in an intimate recital of classics in Yiddish, and  songs translated into Hebrew by novelist Yaakov Shabtai with music by Sasha Argov.
Loving in Yiddish – Dori Engel and Miri Ragendorfer will perform love songs and humorous sketches. A production of the Yiddishpiel Theatre, with translation to Hebrew
Barak Marshall's Wonderland needs no translation, the choreographer's fusion of dance, physical theatre and his Yiddishe/Yemenite roots is always an exhilarating experience. A special edition will be presented at the festival with selections from Wonderland and other works by Marshall, all to a soundtrack of the Barry Sisters and the New York Yiddish scene, edited by Giori Politi.
The festival will be offering a tour –  Yiddish and the Big City led by Ya'ad Biran. A walking tour between Neve Tzedek and the sea that will focus on the Yiddish culture that flourished in the Tel Aviv – Yafo area. The tour is offered in Hebrew.
The full festival program with dates, times and venues is available on the Suzanne Dellal website. Tickets for performances range from 119 – 159 NIS, Yiddish tour is 50 NIS. Tickets may be ordered online www.suzannedellal.org.il or call 03-5105656. Suzanne Dellal Centre, 5 Yehieli Street, Neve Tzedek, Tel Aviv. Artistic director Eli Grinfeld, produced by Suzanne Dellal.