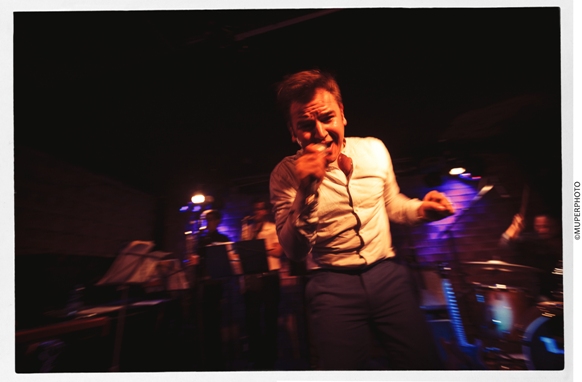 Eli 'Paperboy' Reed was burning up the stage last night at the Ozen Bar, setting the house on fire, because this guy's got rhythm, and a voice that comes straight from the soul. Looking like a sweet, clean-cut Jewish boy from Brooklyn with a sunny smile, Eli has Soul in every cell of his body, he's gone deep into the genre and he owns it. When he lets out a wail in that blazing falsetto, he'll take you with him, because it's all truth.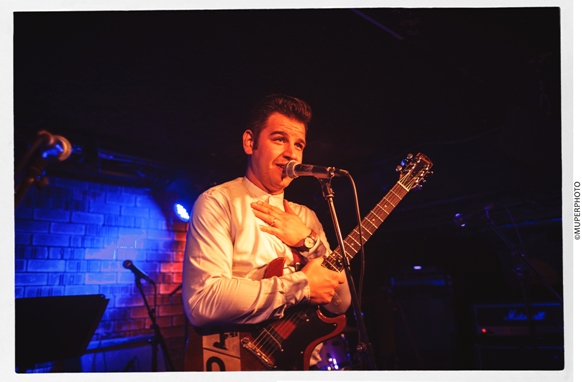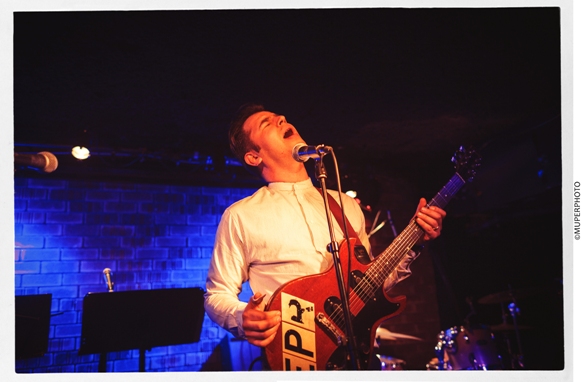 This was Eli 'Paperboy' Reed's first visit to Israel and first time performing here – and here's to hoping that it will turn out to be the first of many performances. Everyone who was there last night knows that it was an amazing evening, and very special – in more ways than one.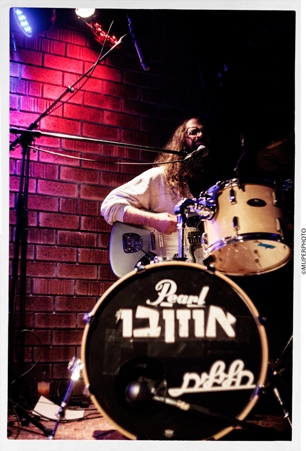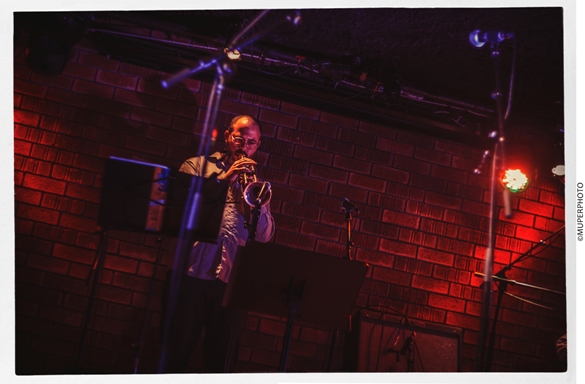 Opening the evening was Uzi Ramirez with his brother Sefi (Zisling) Ramirez (two thirds of the talented trio who will be launching their new album Octopus Yoga December 24th). Uzi has the deepest, possibly the sexiest voice in the Middle East, and was singing some of my favorites from his repertoire of originals. Before, between and after the performers, there were DJ sets to keep the energy high, and it was that kind of night that just kept getting higher and higher.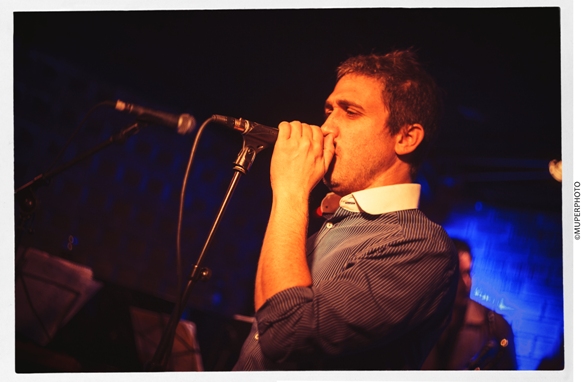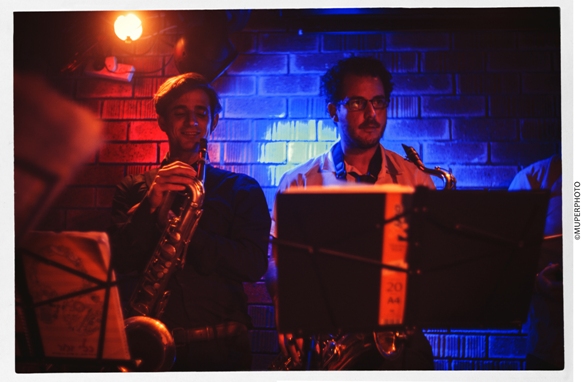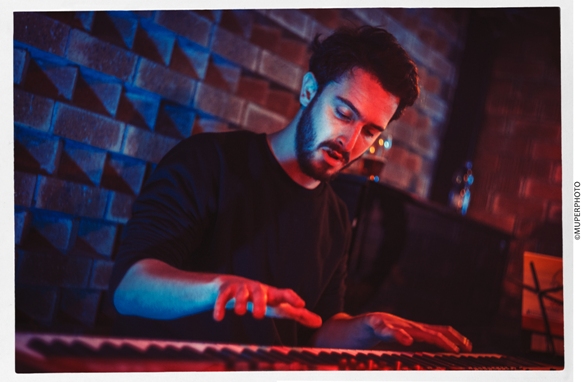 It was a night of firsts, exciting firsts. The Faithful Brothers – a new retro-soul ensemble – made their debut performance, and I'm telling you – this is a band you want to hear! They are: Yashiv Cohen (of MONC fame) – vocals; Johnnie Faithful – guitar; Eviatar Oren – bass and vocals; Omri Behr – keyboards; Sefi Zisling – trumpet; Ongy Zisling – tenor saxophone; Roy Bar Yehuda – baritone saxophone; Ido Kretchmer – trombone; Rani Birenbaum – drums. They began with an instrumental piece, an open, bright sound and the kind of rhythm that makes you move, then continued with their first single Crossroads of Love.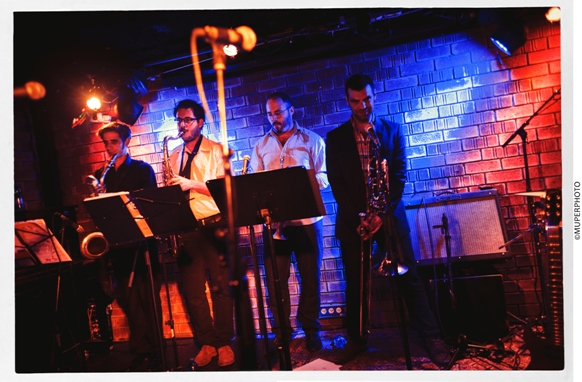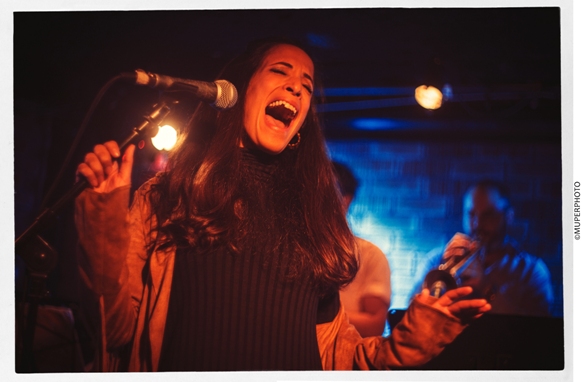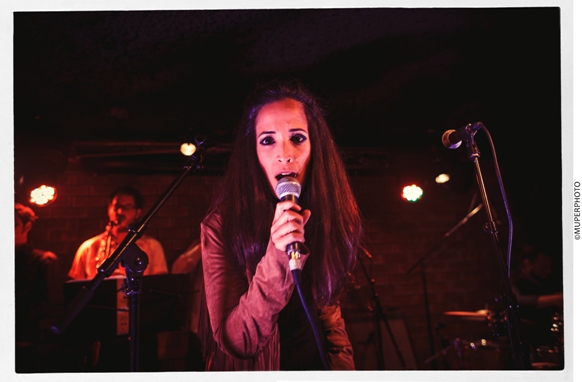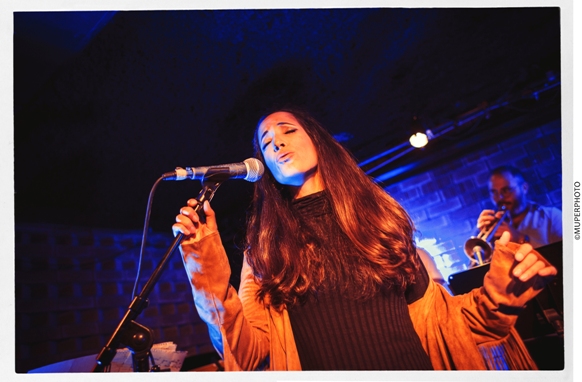 Carmi Shimron joined the band for two numbers, Downtown with Yashiv and a stand-out solo on Tell Mama –  she is one strong, sexy vocalist! The set came to a close with an intimate feel, Yashiv singing a slow ballad, in a voice that resonates with intimations of the heat within.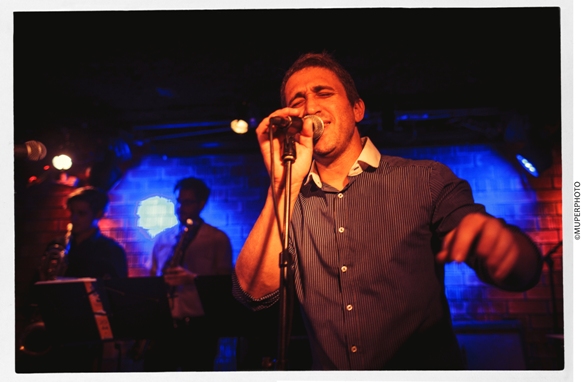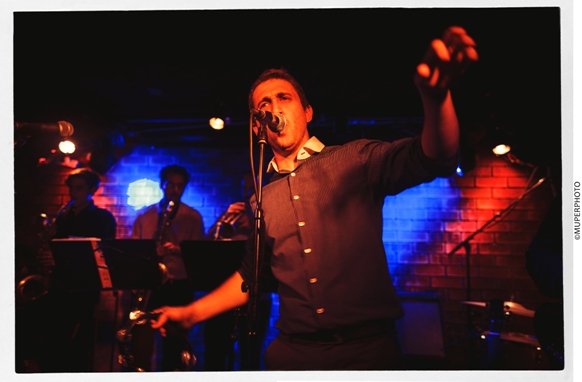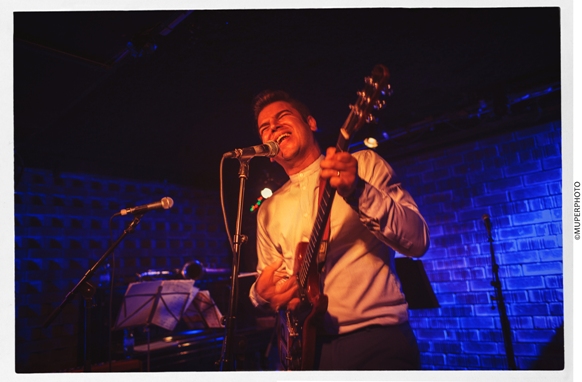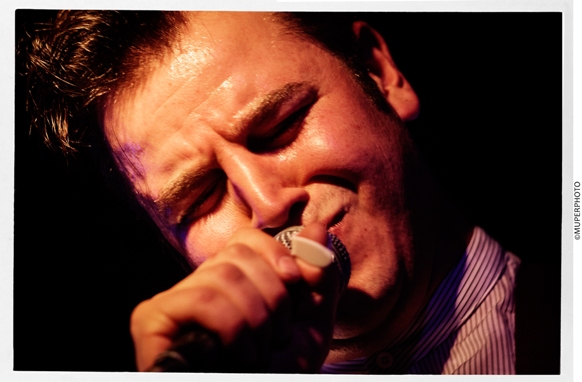 When Eli 'Paperboy' Reed came on, I thought the room was hot and happening, little did I know how far this wild man could take us! He can croon like a romantic throw-back to a time when there was time to feel longing on moonlit nights, and he can blaze like a fiery comet.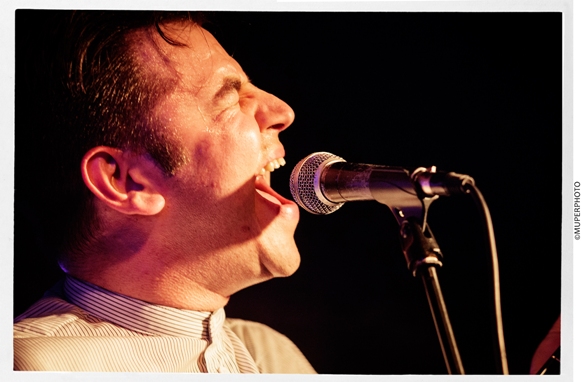 I did say it was a special night in more ways than one, and here comes the full story. There was a beautiful moment when friends came together and Eli brought Itay – a childhood friend he had not seen for 15 years – up onstage for a trumpet-guitar duet. Then, closing a magical circle, the Faithful Brothers joined Eli onstage and they were so good together it hurts.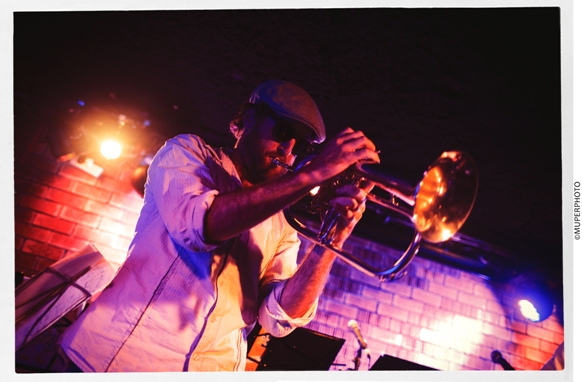 Then Eli revealed that when he was "a little angsty 15 year old kid who thought he knew something about soul" he found a mentor in the internet site The Soul of the Net, the wonderful solo project of… Johnnie Faithful – who was onstage with his guitar for the first time ever last night!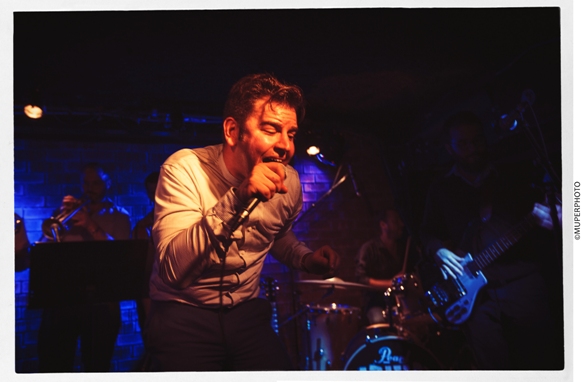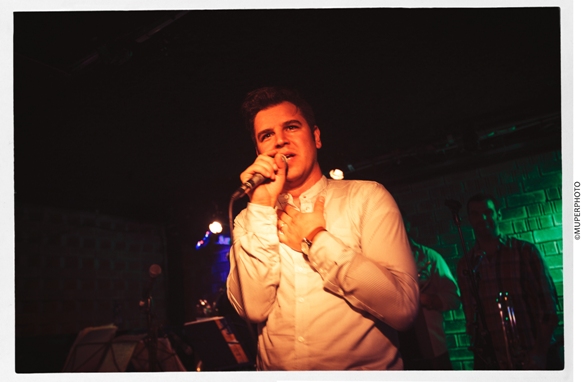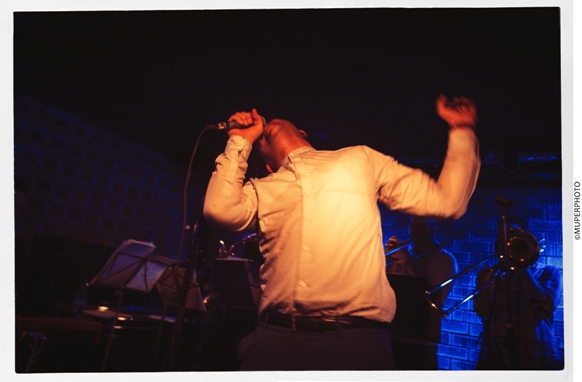 When Eli sang out "I found a love deep down in my heart" I think we were all there with him, and he took us deeper, somewhere bright and dark and so powerful! I haven't witnessed this kind of testifying since a friend took me to church with him years ago in Virginia. Amen.
"Shock to the System," "Come and Get It"  – oh yes, oh yeah – he's got it. Eli 'Paperboy' Reed. I want him to come back for more.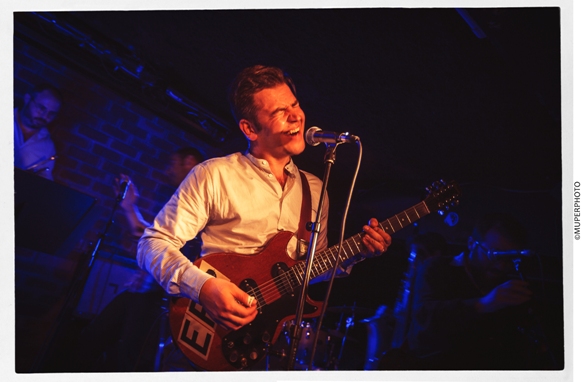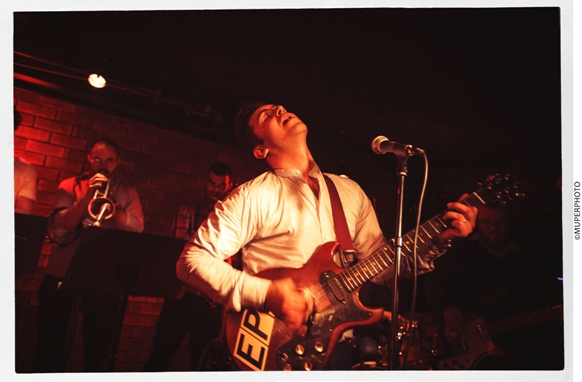 Listening with me, and making the night eternal with his images – Victor MUPERPHOTO. Enjoy!