We've all felt it – that intake of breath, the eyes suddenly wide open, every sense on alert, that moment of discovery when we realize that we are in the presence of something exceptional, something different, something that might change the way we see the world and ourselves. That is the power of the arts. EPOS International Art Film Festival dives deep into music, literature, dance, theatre, the visual arts and film, all explored through the medium of cinema. Now in its 7th edition, the festival will take place from March 16 – 19, 2016, at the Tel Aviv Museum of Art.
The arts and culture are sometimes viewed as elitist and exclusive, remote and detached from the everyday lives of ordinary people. Au contraire. Culture is you and me and everything all around us, the arts are not only something that can and should be enjoyed by everyone, but watching a play or movie, or listening to music can be an empowering experience. Moreover, the arts in all their forms are not only the essential elements of culture and tradition, they are also one of the most powerful and influential forms of social critique and change.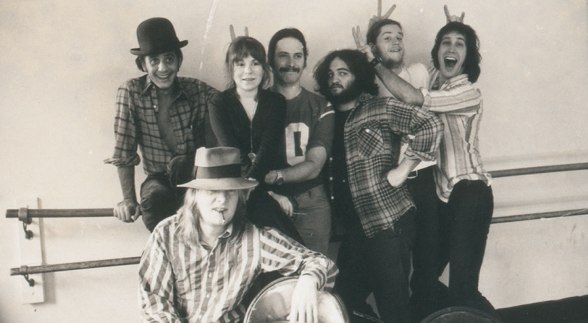 Taking irreverence to new highs (double entendre very much intended), Drunk Stoned Brilliant Dead: The Story of the National Lampoon recounts the volatile history of the famous magazine. It all began with three Harvard grads and Harvard Lampoon alums Doug Kenney, Henry Beard and Robert Hoffman, who dared create a national humor magazine that broke all the rules and rewrote the book on comedy. Rebellious, outrageous, and so very funny, the long term range of their impact is impressive – think SNL and Simpsons. More than just a magazine, they produced a radio show, live stage show and movies – Animal House, National Lampoon's Vacation. Directed by Douglas Tirola, the film features plenty of provocative content from the magazine, animation in the style of the Lampoon, interviews with former National Lampoon writers and staff, and celebrity fans. Vintage clips of John Belushi, Harold Ramis, Bill Murray and Gilda Radner and the revelation of John Hughes' smuttier early days are a delight.
Going against tradition like the Lampoon cohort certainly has its thrills, but becoming part of a traditional artistic mode, such as ballet or opera, presents its own challenges. Misty Copeland, like many other young girls, fell in love with ballet at the age of 13. In the biographical documentary, A Ballerina's Tale, she describes a feeling of immediate connection, saying "I felt I could really say something." Watching a video of Misty dancing with three other young girls in the studio, despite the rather blurry home-video quality of this short clip, she stands out so spectacularly, the conclusion is obvious: this girl is going to be a ballerina. The path to becoming a classical ballet dancer is an arduous one, requiring endless hours of work, dedication, and a huge tolerance for pain. Few make it to the major companies, fewer still become soloists and principals. It's even harder to make it when you are black.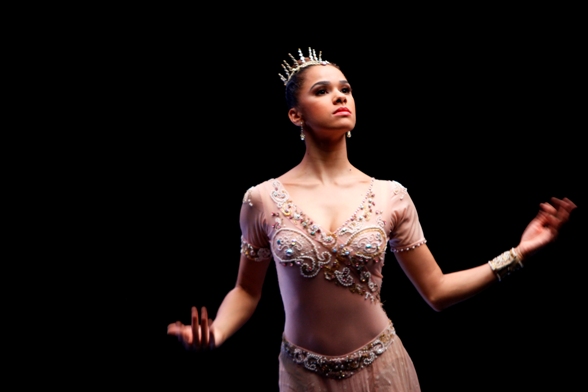 Misty Copeland is the first black woman ever promoted to principal dancer of the American Ballet Theater, and this film takes a fascinating look at the years leading up to this pinnacle of achievement. Directed by Nelson George, and narrated by Misty Copeland, the camera follows the dancer through rehearsals, performances, injuries and the slow process of healing. Copeland's open and warm manner is endearing, and through her story the film explores issues of body image, race, and identity.
The personal perspective is augmented by interviews with Copeland's mentor, writer and arts advocate Susan Fales-Hill, and Deirdre Kelly, author of Ballerina: Sex, Scandal, and Suffering Behind the Symbol of Perfection, who credits Balanchine for the prevailing body ideal of ballerinas as "prepubescent girls not women." In a métier that as Brenda Dixon Gottschild, author of The Black Dancing Body, says "values uniformity" rather than expressing the individual, anything that diverges from the mold – whether it is a curvy or muscular body, or darker skin, will become an obstacle to success. As actor Victoria Rowell, who began her career as a dancer at ABT says in the film, recalling the traditional route of advancement from student, to snowflake in the annual Nutcracker performance and then to company member: "My [white] friends were all snowflakes and I was sitting on the side melting."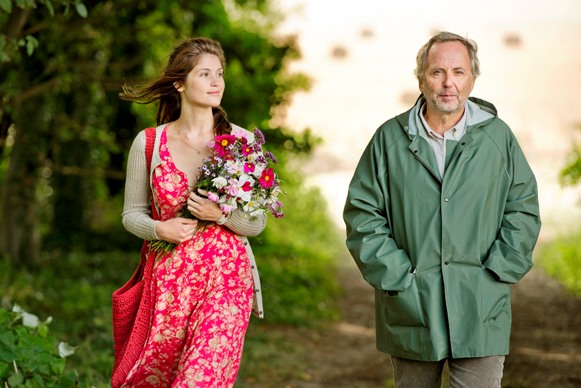 In some extreme cases, a person might overdose on culture, leading to comi-tragic outcomes. That seems to be the ailment of Martin Joubert, the narrator of Gemma Bovery. The comic film is based on Posy Simmond's graphic novel of the same name, all inspired by Gustave Flaubert's Madame Bovary. Joubert (Fabrice Luchini – Bicycling with Molière) is clearly a troubled sort, having spent years working in a Parisian publishing house before settling in Normandy to take over the family bakery. His obsession with literature and beautiful women colors his perception of the lovely Gemma (Gemma Arterton), an artist who moves to the rustic French countryside with her husband Charles Bovery, an antique restorer. The similarity of their names to the tragic protagonists of Flaubert's novel leads Joubert into fantasy, absurd longings and imaginings as well as some destructive behavior.
Gemma Arterton is captivating, and it's amusing to watch her pursue French grammar and French bread, with equal parts enthusiasm and sensuality. She creates a credible portrayal of a young woman who is perhaps somewhat lost, yet capable of finding herself. Elsa Zylberstein is hilarious as the Bovery's rich and ultra-trendy neighbor Wizzie. No prior knowledge of Flaubert is required to enjoy the film, but who knows, it may turn you on to this wonderful writer.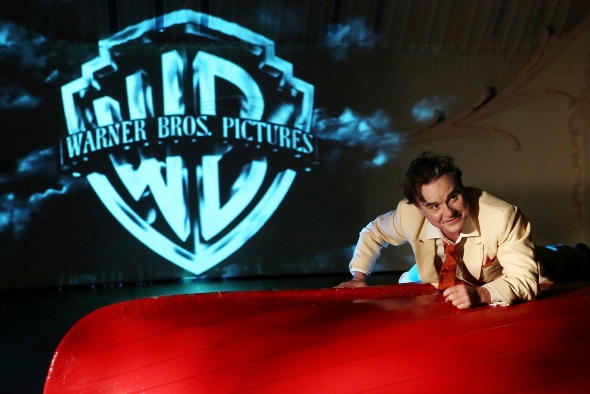 For those who want a bit of glam, look no farther than Women He's Undressed. Orry-Kelly is the genius behind the look of so many marvelous Hollywood films, he dressed the best – Bette Davis, Ingrid Bergman, Marilyn Monroe, Natalie Wood, Rosalind Russell and many more, winning Oscars for his work in American in Paris, Les Girls, and Some Like It Hot. His long and impressive list of credits for costume design includes classic films such as 42nd Street, Casablanca, Oklahoma!, Arsenic and Old Lace, The Little Foxes and The Maltese Falcon.
Born in Kiama, New South Wales, Jack Kelly moved to New York, where he shared an apartment with Archie Leach, who would eventually become Cary Grant. Directed by Gillian Armstrong, this entertaining and engaging documentary merges dramatization with interviews to tell the story of how an artistic young man from Australia became Orry-Kelly, costume designer to the stars, and an openly gay man in Hollywood at a time when heterosexual conformity was the rule. Darren Gilshenan portrays Orry-Kelly in the film, narrating the ups and downs of 'his' life with a devil-may-care charm, while Deborah Kelly portrays his fond mother back in Australia, following her son's illustrious career through letters and his yearly visits.
Most illuminating are the interviews with leading contemporary costume designers. The task of a costume designer is not the same as a fashion designer. He does not dress the actors according to his style, but rather develops a chameleon-like ability to design according to the film and the individual actor. Their commentary provides an understanding of Orry-Kelly's ability to create character through costume, and illusions of perfect beauty even though the stars were after all, human, and full of the ordinary flaws. Ann Roth (Midnight Cowboy, Klute) got her first big break from Orry-Kelly, and speaks of him movingly, yet all the designers – Kym Barrett (Matrix) Catherine Martin (Moulin Rouge, The Great Gatsby), and Colleen Atwood (Chicago, Memoirs of a Geisha), show their respect and appreciation for his art. The movie clips of Orry-Kelly's costumes over the years are a treat for the eyes, showcasing his art and versatility, as in some of my favorites: Marilyn Monroe's sparkly nude illusion dress in Some Like it Hot, and Ingrid Bergman's minimalist elegance in Casablanca.
Feeling intimidated by icons of culture like Shakespeare? Many people do. Giles Terera and Dan Poole, two young actors, set out to discover why people feel awed to the point of alienation from the Bard and his works, and help them overcome their fears. Can a generation that has grown up on Star Wars and Indiana Jones learn to love Hamlet? How can that be accomplished? Road trip!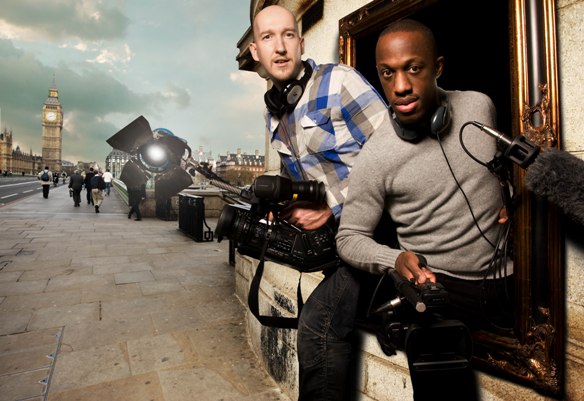 These two guys travel by (not in great shape) car, train, and plane to talk to students, people on the street, and actors about William Shakespeare. Muse of Fire is a light-hearted buddy documentary that reveals the ways in which people often feel distanced from books, plays or films that they do not understand, and the ways in which these same works can communicate so easily with the emotions.
Interviews with Ian McKellen, Judi Dench (they sent her a cake to get her attention – and it worked!), Derek Jacobi, Tom Hiddleston, Alan Rickman, Jude Law, Baz Luhrman and Ewan McGregor are entertaining and thought provoking, as one sees and hears their different approaches to Shakespeare. Ian McKellan makes one appreciate the cadence of iambic pentameter, and Judi Dench not only sums it up perfectly – "he says it better than anybody else" – but conveys Shakespeare's understanding of what it feels like to be human.
Why then do so many people feel that Shakespeare is too hard, too remote for us to understand? A telling moment is a brief interview with young people on the street in the US, as a teenager rattles off Hamlet's speech, at breakneck speed. Clearly, she had memorized the words, but did not feel their meaning. For her, at least at this point in her life, Shakespeare is nothing more than a school assignment, something to get through. Yet in another part of the film, following Bruce Wall who conducts Shakespeare workshops in prisons, there is a sense of how it can be different, a look at the ability of Shakespeare's words to move and inspire. As one inmate said: "This is my freedom."
The full list of films and additional information may be found on the EPOS website.