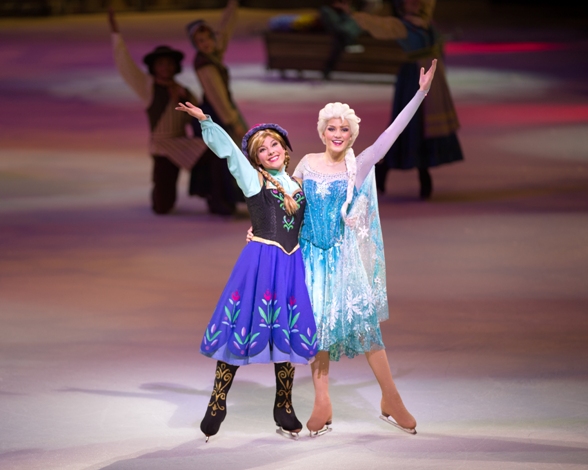 Disney on Ice will be performing in Israel with 100 Years of Magic, featuring over 50 beloved Disney characters, 300 costumes and all those wonderful songs – all enhanced by beautiful ice dancing! Performances will take place at Menora Mivtachim Arena in Tel Aviv from August 13 – 19, 2016. Tickets go on sale beginning March 27, 2016 in the evening. There is a limited amount of tickets on sale for just 69 NIS – while they last!
Mickey Mouse will be your host, along with Minnie Mouse, Donald Duck, and Goofy. Together they will take viewers on a tour of Disney movies and characters: Frozen, Toy Story, Lion King, The Little Mermaid, and Finding Nemo, just to name a few. So get ready to sing along with Hakuna Matata, A Whole New World, and Let It Go!
Disney On Ice: 100 Years of Magic is produced in Israel by Feld Entertainment, and brought by Galim Productions in cooperation with Disney Israel.
Performances: Saturday, August 13th at 11:00; Monday, August 15th at 9:30 and 13:45; Tuesday, August 16th at 9:30 and 13:45; Wednesday, August 17th at 9:30 and 13:45; Thursday, August 18th at 9:30 and 13:45; Friday, August 19th at 9:30 and 13:45; Saturday, August 20th at 11:00.
Tickets may be purchased online www.2207.co.il, or call *2207.
Menora Mivtachim Arena, 51 Yigal Alon St, Tel Aviv