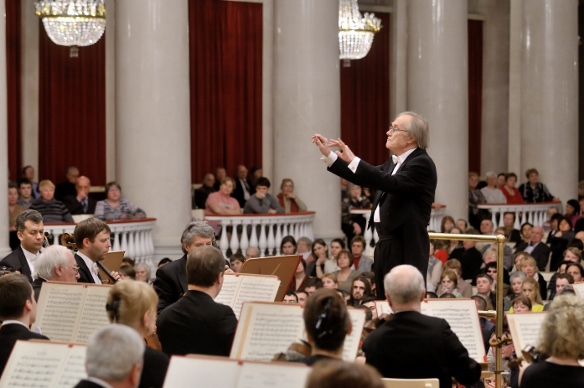 The Symphony Orchestra of the St. Petersburg Philharmonia will be performing in Israel for the first time, under the baton of Alexander Dmitriev, and Artistic Director Yuri Temirkanov. This unique concert is in honor of Russia Day, the national holiday of the Russian Federation, celebrated annually since 1992 on June 12th. On this day, The Klassika Foundation will present performances by orchestras, dancers and soloists perform on several of the world's greatest stages – the Barbican in London, Santa Cicilia in Rome, Teatro Municipale in Sao Paulo, the Hall of of the Forbidden theatre in Beijing – and in Israel, the concert will take place at the Tel Aviv Performing Arts Center, on Sunday, June 12, 2016.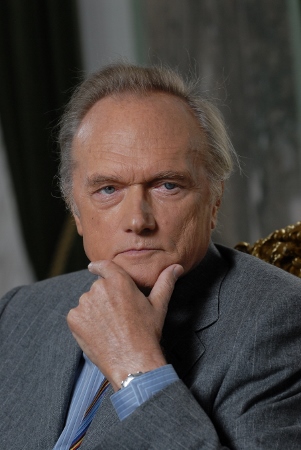 The orchestra, with over 100 members, will perform a program celebrating Russian composers, that includes: The overture to Ruslan and Lyudmilla – an opera in five acts composed by Mikhail Glinka; Symphony No. 9 E-flat major, Op. 70 by Dmitri Shostakovich, and Symphony No. 2 E minor Op.27   by Sergei Rachmaninoff.
The libretto for the Rusland and Lyudmilla, based on the eponymous poem by Alexander Pushkin, was to have been penned by the famous writer, but following his death in a duel, and the libretto was then written by Valerian Shirkov, Nestor Kukolnik and N. A. Markevich. Shostakovich had initially intended the ninth symphony as a celebration of Russian greatness, and its triumph in WWII. Yet there were many changes in the process of its composition, and the final work differs from the more heroic compositions of Shostakovich, and has a brighter feel. The symphony premiered in Leningrad in 1945, under the baton of Yevgeny Mravinsky.
The concert will take place on June 12th at 21:00. Ticket prices range from 159 – 299 NIS, and may be ordered via the Israeli Opera/Tel Aviv Performing Arts Center website.