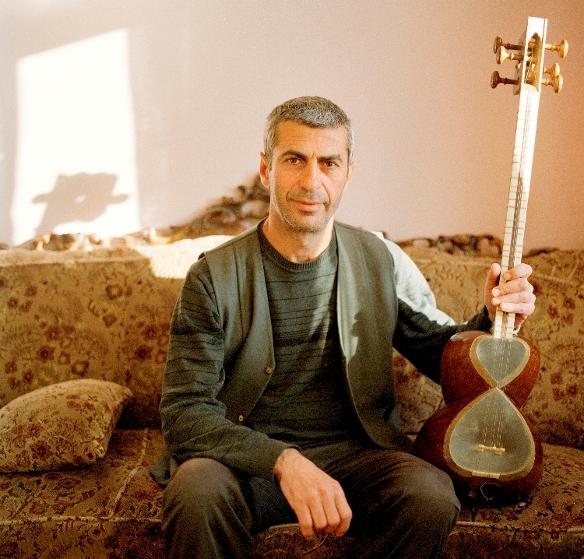 The Right to Shout – that is the theme for the 19th Poetry Festival in Metula, which will take place from June 9 – 12, 2016. The annual festival is the initiative of The Confederation House, which also produces the festival, and its Director Effie Benaya. The festival's Artistic Director is Benny Ziffer, and the artistic committee members are: Effie Benaya, Rachel Gatz Salomon, Keren Koch, Ilan Berkovich, Hava Pinhas Cohen, and Dr. Ketzia Alon. Festival events include poetry readings, discussions, and encounters with poets, as well as musical performances. Admission to most events, with the exception of concerts, is free.
The festival's theme refers to all those who must shout in order for their voices to be heard. In the context of the festival, this means giving a platform to poets who have not been considered part of the canon. The 'right to shout' is a particularly significant choice in light of the controversy surrounding this year's festival, when Artistic Director Benny Ziffer wrote in his column in the Hebrew edition of Haaretz: "Artists from Goethe to Eyal Golan are also required to feel with intensity those things that are considered the basest urges in life, like intercourse with young female admirers. Without this, there would be no creativity, for all the pain this is liable to cause these young women, whose lives might have been damaged," (as quoted in Haaretz) – a statement that immediately raised a shout and protest from poets. Ziffer published an apology and the festival's board decided to retain him as artistic director. Along with that decision, three women were added to the artistic committee: Hava Pinhas Cohen, Keren Koch and Dr. Ketzia Alon.
The Ars Poetica reading series, initiated by poet Adi Keissar, has been instrumental in bringing Mizrahi poets and poetry to center stage on the Israeli scene. The name is a clever reference to Horace's Art of Poetry, while the word 'ars' means 'pimp' is Arabic and is in Hebrew slang a derogatory way to refer to Mizrahi men. Mizrahi poets and poetry will be celebrated in the festival event "The Golden Age of Mizrahi Poetry: Fathers, Mothers, Sons and Daughters" will be hosted by Keren Koch and Dr. Ketzia Alon, with Erez Bitton (the first Mizrahi poet to receive the Israel Prize), Prof. Sami Shalom Shitrit, Prof. Haviva Pedaya, Roy Hassan, Shlomi Hatucha, Sigalit Banai, Esther Shkalim and Shira Ohayon. Women have also been traditionally shunted (at best) to the margins of Hebrew poetry. The festival will host a public discussion on the place of women in relation to the canon, and their exclusion.
Music performances at the festival: The poetry of Avot Yeshurun will be celebrated in a musical performance. Shai Tsabari, Eran Weitz and Carmi Zisapel will perform new compositions and arrangements to his poetry, with a world of musical influences – African, folk, rock, Hassidic and Moroccan. Composer and Tar master Piris Eliyahu will host an evening of his compositions to poems from The Song of Songs. Joining Piris will be his son, the musician and Kamanche player Mark Eliyahu.
The full program and ticket information may be found on the Confederation House website. Most events are free. Tickets for Piris Eliyahu are 90 NIS, Avot Yeshurun tribute 60 NIS. Discounts are available for all music performances: 20% for soldiers/students/seniors and people with disabilities; 25% for Mifal HaPayis members; second ticket 50% off for Isracard holders; and 40% for Confederation House members. Tickets may be ordered online from Barak Tickets, or call: 04-8377777.