The Tel-Hai International Piano Master Classes will take place from July 31 – August 17, 2016 at Midreshet Sde-Boker, under the artistic direction of Prof. Victor Derevianko and Prof. Emanuel Krasovsky. Now in its 24th edition, the Tel-Hai Master Classes are an esteemed tradition, conducted by leading musician teachers and drawing a cohort of talented international and Israeli students.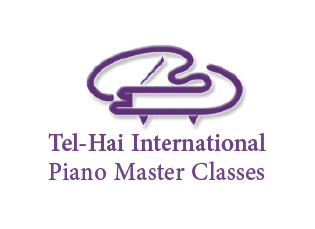 This year's faculty will include: Dmitri Bashkirov, Professor at Moscow Tchaikovsky Conservatory, the Queen Sofia Superior School of Music in Madrid, and International Piano Foundation at Lake Como, Italy. Among today's foremost pianists and pedagogues; Professor Emanuel Krasovsky, Professor of piano and chamber music, chairman of the piano department, the Buchmann-Mehta School of Music, Tel-Aviv University; Victor Derevianko, Tomer Gewirtzman; Aquiles Delle Vigne; Asaf Zohar; Tatiana Zelikman; Alexander Mndoyants; Andrzej Pikul; Yoni Farhi; Yaron Rosental; Aviram Reichert; André-Michel Shub; Tami Kanazawa and Yuval Admony, teachers of piano duo; Vera Vaidman.
This year's cohort includes 70 talented young pianists, half of them from Israel. They participate in private classes with the masters in the mornings, followed by master classes open to the public in the afternoon. Every evening there is a concert performed by the students. These events are open to the public, admission free.
The full schedule is available on the Tel-Hai International Piano Master Classes website.
Special Events:
August 5th at 16:00 – Master Class with Dmitri Bashkirov
August 11th at 20:00 – Concert in memory of Pnina Salzman
August 12th at 9:00 – Concerto Competition
August 13th at 9:00 – Concerto Competition Finals
August 16th at 20:00 – Lieder Workshop Concert led by Ido Ariel with guest artist Ron Zilberstein
August 17th at 20:00 – Final Concert in Sde Boker with the participation of students who have excelled in the master classes.
August 18th at 20:30 – Gala Concert at the Tel Aviv Museum of Art.
Additional information may be found on the Tel-Hai International Piano Master Classes website, or the facebook page.
Tel-Hai International Piano Master Classes
Chair of the Board of Directors: Sara Lahat; Artistic Directors: Prof. Emanuel Krasovsky and Prof. Victor Derevianko, Director: conductor and baritone Guy Peltz, Administrative Manager: Sanya Derevianko, Musical Producer: Yoni Farhi, Assistant Producer: Netanel Pastman.