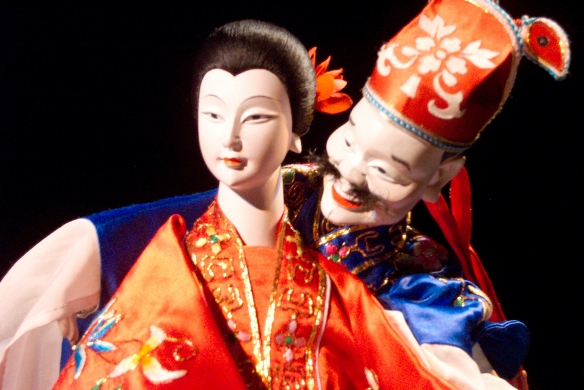 The International Festival of Puppet Theatre is celebrating its 25th year with an enchanting festival for all ages, taking place from August 15 – 18, 2016. Opening festivities took place last night with an exciting announcement: a permanent home for the Train Theater (home of the puppets) will be built in Liberty Bell Park, Jerusalem.
Yeung Fai, master puppeteer and 5th generation in a family of renowned puppeteers, is the festival guest of honor. He will present two shows at the festival – Hand Stories and Peking Opera, as well as master classes. Opening night featured Hand Stories, a puppet-theatrical show whose narrative is inspired by Yeung Fai's personal and family history. Merging video projection with traditional puppeteering and a contemporary perspective, Fai weaves a narrative that is poignant and yet full of humor. Very aptly titled, this work is the story of the hands – hands that make and move the puppets, the dexterous, flexible hands that train with dedication, and the hands that in the dark era of the Cultural Revolution in China, were made to perform hard, punishing, labor. Yeung Fai's hands are alive, pliant, vibrant, resonating with energy and emotion. One of my favorite scenes in Hand Stories is when the puppet show is viewed from backstage. One sees the puppeteers and puppets from the back, and most significant: one sees their hands. The scene is set to emphasize the work of the hands, as one sees the "apprentice puppeteer" model the actions of the master working the puppets. It was enchanting.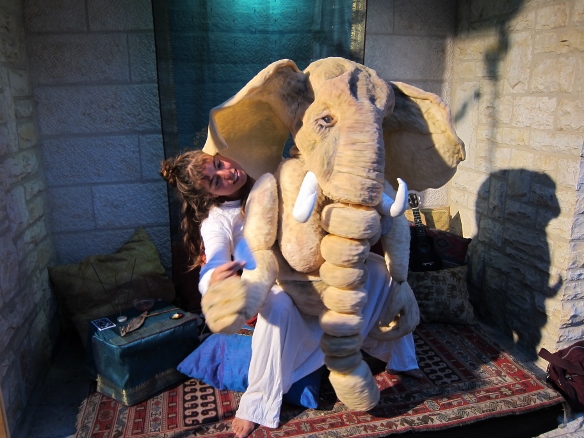 Yet another lively aspect of this year's festival is Zoooo, led by Hadas Ophrat, 2016 Israel Prize laureate for the Performing Arts and Theater, and Shahar Marom, Artistic Manager for the Puppet Festival. Set in the green glade of the Liberty Bell Park, Zoooo is a multi-disciplinary arts project in which animals of all sorts – sculpture, costumed people, dance and musical instruments – are arrayed throughout this unusual zoo, waiting to be discovered. Zoooo will be open in the afternoons from 17:00 – 20:30, and admission is 15 NIS. This gentle, joyful version of a zoo is fun to wander through, and it's a delight to watch visitors of all ages interact with the "animals." The spider spinning her web, the butterfly caught and elegantly trying to break free; the mischievous crocodile, Shlomzion the Leopardess with a message, and the wonderful elephant with smiling wise eyes who welcomes each person into her embrace.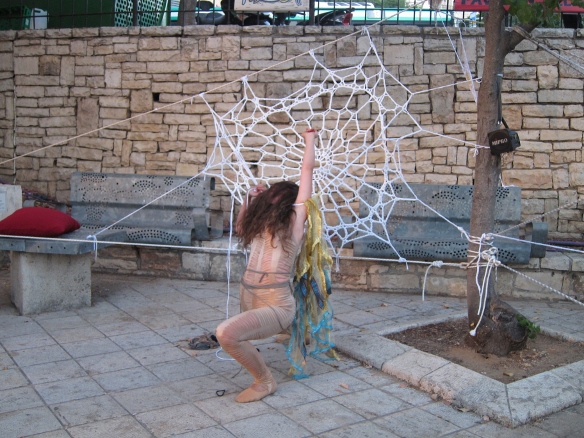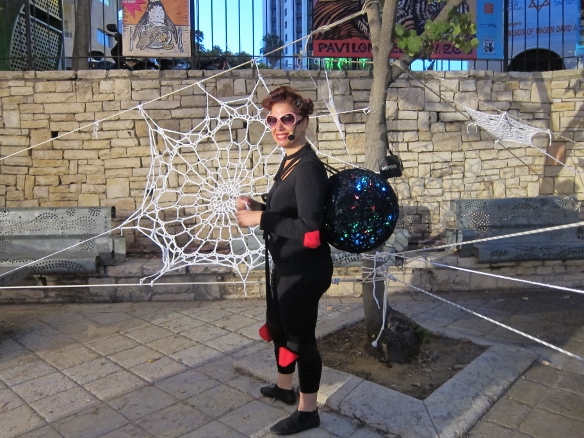 The full schedule for the International Festival of Puppet Theatre is available in English on the festival website, as well as ticket and venue information.