#1
As 2016 moves towards its close, leaving many of us looking back in horror at the events of the past year, and since, as we know, winter is coming – let's bring some warmth and light into the month to come and the new year ahead! The BeSveder Festival is a musical way to do just that. The annual concert benefit for the homeless has a unique admission price: one item of winter clothing. BeSveder will take place on Friday, December 30th at the Barby (52 Kibbutz Galuyot), doors open at 11:45. Check for updates & lineup of musicians on the facebook event.
#2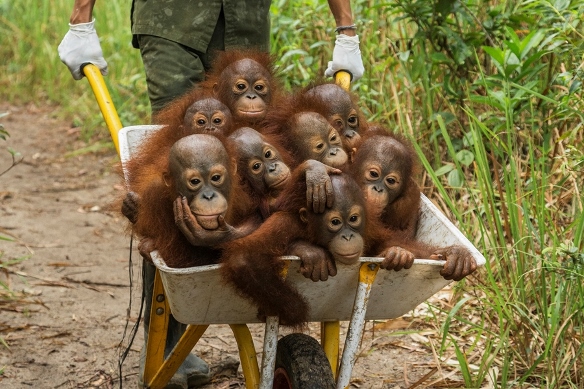 The Local Testimony and World Press Photo exhibition reflects the events and mood of the past year through the lens of photographers. On display, side by side, at the Eretz Israel Museum (2 Haim Levanon, TLV) from December 22, 2016 – January 28, 2017. Local Testimony provides a platform for the best photographs of news and documentary photographers in Israel. Curator for Local Testimony is Micha Kirshner. Tim Laman's Tough Times for Orangutans won first prize in the Nature Stories category of World Press Photo. Come see them all in December!
#3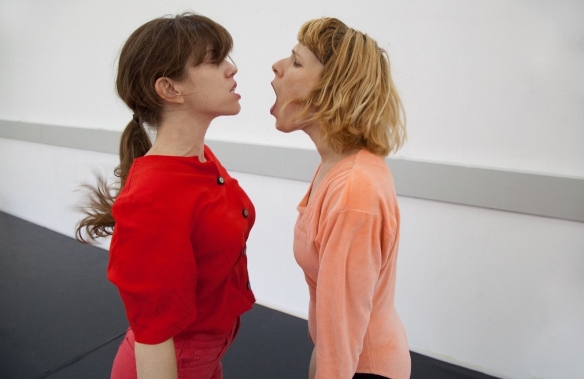 International Exposure in Dance will take place at the Suzanne Dellal Centre from December 7 – 11, 2016. It's a great opportunity to catch up on all the latest dance shows. Opening International Exposure will be Slug, by Avshalom Pollak, "a densely-textured work with vibrant physicality, merging dance with song and spoken word. Love, war, fear, dreams, desire, struggle, the push and pull of relationships, the tension between here and gone, I and other – all dance upon the stage (full article here)." Curtain Up will also be featured at the Exposure, recommended: Come Closer by Merav Dagan & Stav Marin, and It's Always Here by Adi Boutrous. Boutrous has a fluid, acrobatic movement language, an understated grace with underlying tensile strength Covering vast expanses of stage in backwards somersaults, rhythmic waves of soft undulation, feats of endurance, inscribing delicate circles on the air, the movement language is varied, expressive and always alluring." Come Closer is "a mesmerizing rapid-fire succession of allusive movement and gesture, meticulous, precise and wildly entertaining. It's a challenge to the senses to meet the pace of this work's imagery, a kinetic reflection on the mythology of woman, generating a multitude of associations." Both works will be performed December 8th at 11:00. (read the full Curtain Up review here) Check the Suzanne Dellal website for dates, times & tickets.
#4
December music – some really cool shows coming up! Blind Orchestra (blindfolded musicians in an improvised concert) at the Ozen Bar on December 2nd, The Angelcy return to the Barby on December 10th, Ronen Green will be launching his new EP Coincidence at Tmuna on December 13th – all this and more… details on the Midnight Music Calendar.

#5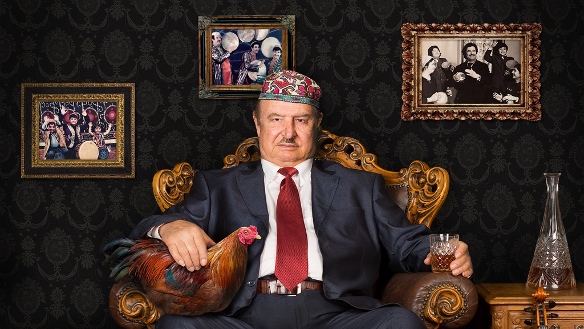 The Wonderful Kingdom of Papa Alaev will premiere on December 5th at the Tel Aviv Cinematheque at 21:00. The documentary by Tal Barda and Noam Pinchas takes "a close and candid look at the musical Alaev family offstage, those who perform and tour with the band, as well as those who keep the home fires burning… The Alaevs almost literally inhale music from the moment they are born. They are all wonderfully talented, yet how does it feel to grow up knowing that one must march to the beat of a very particular drum?" (read the full Midnight East review here) The premiere screening will be followed by a conversation and short performance by the Alaev Family. In addition to Tel Aviv, the film will be shown in Jerusalem, Haifa, Rosh Pina, Herzliya, and Sderot during the next few months.
#6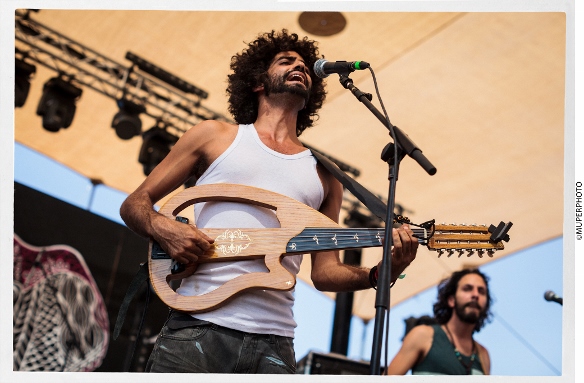 The Tel Aviv Jazz Festival will take place from December 7 – 9, 2016 at the Tel Aviv Cinematheque with wonderful international and Israeli musicians. Spellbinding drummer-percussionist Hamid Drake will be making a welcome return with his Sama Trio (Joshua Abrams – double bass, guembri, Ari Brown – saxophone), an exciting collaboration between Quarter to Africa and Ester Rada – details and relevant links here.
#7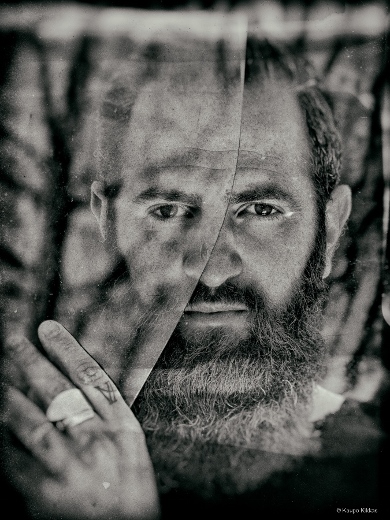 The Jerusalem Jazz Festival will take place from December 14 – 16, 2016, at the Israel Museum with late night jams (free) at The Yellow Submarine. A marvelous lineup of musicians: Rickie Lee Jones and the Non-Standards Project, Jeff Ballard, Jason Lindner, Mark Turner, Too Many Zooz, Anat Fort, Ilan Salem, the Avishai Cohen Quartet, and a special tribute to Harold Rubin, founding father of avant-garde jazz in Israel. More info & links here.
#8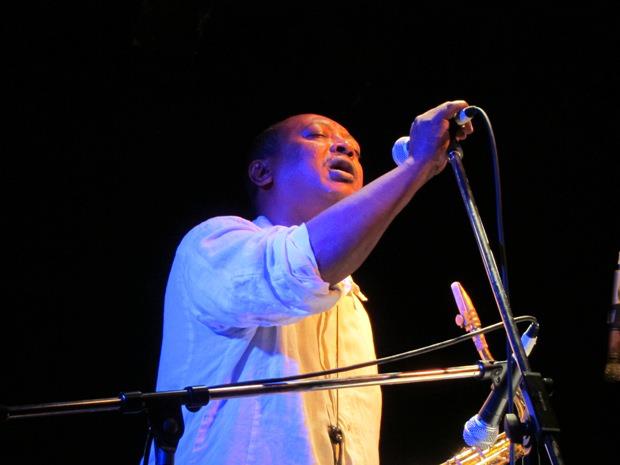 The Hullegeb Festival of Ethiopian-Israeli arts, will take place from December 15 – 21, 2016, with performances taking place also at the Confederation House, Jerusalem Theater, Leo Model Auditorium, The First Train Station and the Yellow Submarine. Opening the festival will be the Aster Aweke, dubbed Queen of Ethiopian Pop, the wonderful saxophonist-singer Abate Berihun will lead a young ensemble of musicians in a tribute to Ethiopian music of the 1960s and early 70s. More details will be updated on the Confederation House website.
#9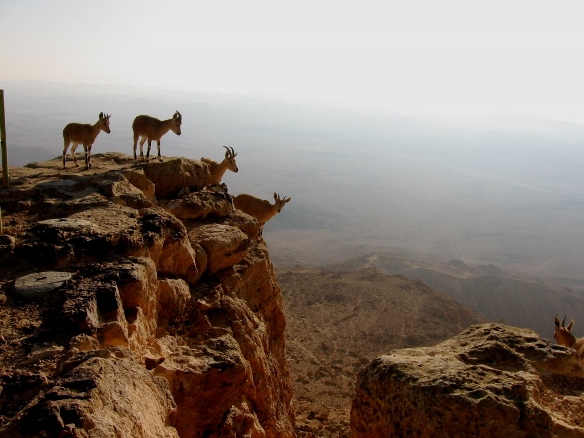 The desert beckons! Intimidbar (literally: intimate + desert) is a festival of music and arts taking place in Mitzpe Ramon from December 22 – 27, 2016. A wonderful lineup of musicians – Daniela Spector, Uzi Ramirez, Gedy Ronen, Alon Eder, Yaron Ben-Ami  – with a variety of workshops and other performances, all against the dramatic landscape of the Ramon Crater. More info & relevant links here.
#10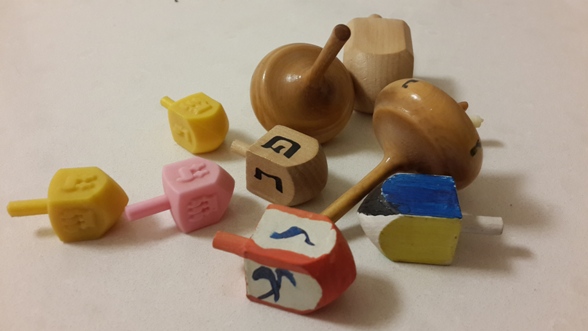 Happy Holidays! Whether you celebrate the Winter Solstice on December 21st, light the first candle of Hannukah on December 24th, and/or gather around the Christmas tree on Sunday December 25th – have a wonderful time with family and friends! Wishing you joy & light!